There really are no "luxury" minivans. There are base-model minivans, which come equipped with only the bare essentials to make them functional, and there are the higher trim minivans that come with all the options that make them luxurious. Those are the models that can be described as the best luxury minivans. They provide comfort and convenience for the driver and front passenger. They provide entertainment and space for the rear passengers. They can provide cargo space for hauling and still feel luxurious enough to not be known as a "work" vehicle. Thankfully, they are also easy enough on gas to be classified as family vehicles. Let's take a look at which models are the best-suited to truly call themselves the best luxury minivans.
1. 2008-2011 Honda Odyssey Touring          New Model MSRP: $40,755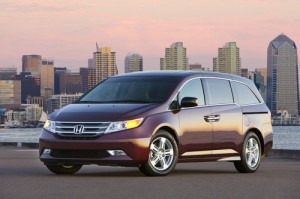 "The Honda Odyssey's responsive steering, taut suspension, smooth V6 power and relatively tight turning radius make it the most carlike minivan on the road." The 3.5L V6 is not overpowering but provides a decent fuel efficiency, estimated at 17/25 mpg (city/highway). The touring edition provides all the luxuries of a high-class sedan, including a leather-trimmed interior, heated front seats, backup camera, run-flat tires, driver-seat memory positioning, and a premium audio system. Top it all off with Bluetooth wireless technology, a navigation system and rear-seat entertainment system, and you've got a minivan that is suited well for long road trips or just a leisurely jaunt down the road. (www.edmunds.com, www.motortrend.com, www.consumerreports.org)
2. 2007-2011 Toyota Sienna Limited          New Model MSRP: $35,665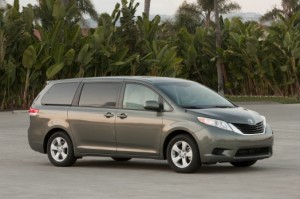 Though slightly less expensive than the Odyssey, the Sienna's 3.5L V6 does not quite match the fuel economy, estimated at 17/23 mpg (city/highway). However, in terms of luxury, the Sienna is every bit of its competitors. Options include a power lift gate, tri-zone climate control, power front leather seats, Bluetooth, satellite radio, rear-DVD system, and a JBL surround-sound audio system. A power third-row seat, backup camera and rear power outlets are also available if you wish, but the price can climb in a big hurry. "When you step into it, acceleration is spirited, yet the engine delivers its power in a smooth and unobtrusive manner." (www.edmunds.com, www.consumerreports.org)
3. 2008-2011 Kia Sedona EX          New Model MSRP: $28,695
"The Kia Sedona is all about bang-for-the-buck, delivering virtually all the comfort, convenience and safety features of its high-profile competitors for a lot less dough." The 3.8L V6 engine is slightly more powerful than leading competitors, boasting 244 horsepower, but it remains on par in fuel efficiency at 17/23 mpg (city/highway). The Sedona's options are significant, offering many of the same amenities of more expensive models, but a heavy third-row seat needs to be removed to enhance cargo capacity, and the interior does feature some substandard material quality. For the price, though, economy shoppers should be very impressed. (www.edmunds.com, www.consumerreports.org, www.kbb.com)
4. 2009-2011 Chrysler Town & Country Limited          New Model MSRP: $35,875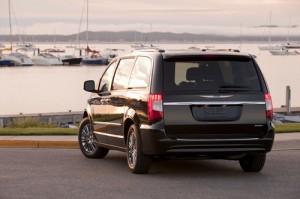 Available with a 4.0L V6 pushing 251 horsepower, the Town & Country combines power with luxury in an innovative minivan. It will reach 60 mph from a dead stop in only 8.8 seconds, admirable for a minivan. Optional trims include the Media Center package, which features a touch-screen interface, navigation, rearview camera, Bluetooth, satellite radio, and the ground-breaking Swivel 'n Go rear seating. There's tons of rear space but build quality is poor in some areas and the Swivel 'n Go seats aren't the most comfortable things to sit in. (www.edmunds.com, www.motortrend.com, www.consumerreports.org)
Search used cars for sale and find the best deals near you at iSeeCars.com.
To get a FREE iSeeCars VIN Report for a car, click here.