There's nothing wrong with being pampered. Most people work hard their entire
lives to earn the privilege of experiencing that very thing. And why shouldn't it all start with your car? After all, the average person spends hours per day driving or being driven. Why shouldn't that time be spent in the best luxury sedans? Take advantage of being able to pamper yourself a little bit each day. Take the time to enjoy your ride and all that it can give back to you. You only live once, right? Spring for the overpowering stereo system, the Bluetooth technology, even the heated leather seats if they're available. There's no better place to be warm in the winter. Go ahead and treat yourself to one of the best luxury sedans.
1. 2010-2011 Mercedes Benz S550          New Model MSRP: $91,600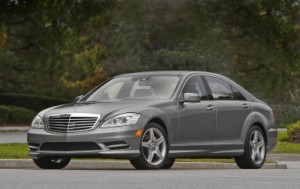 Even with the monstrous price tag, the S550 sets the standard for luxury sedans everywhere. The two engine options take it from extremely powerful (5.5L V12) to look at that thing move (6.2L V8). Either option will give you more than 500 horsepower but don't expect great fuel economy in return. "Ride and handling on the Mercedes-Benz S-Class are compliant and fitting for a luxury sedan, yet the heavyweight four-door's capabilities go beyond what you'd expect. The Airmatic suspension system does a fine job gliding over bumps and ruts, and body lean is effectively kept in check." (www.edmunds.com, www.consumerreports.org)
2. 2010-2011 Lexus LS460          New Model MSRP: $65,380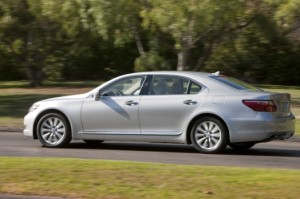 "The Lexus LS 460 gets its first significant updates since being redesigned three years ago. Exterior styling receives only mild tweaks, but the electronics systems have been revamped and now include, among other items, an iPod interface and streaming Bluetooth audio." A 4.6L V8 is your only engine choice but it is much easier on fuel than competitors, estimated at 16/23 mpg (city/highway). Being the Lexus flagship has given the LS460 an impressive array of well-built luxury options and trunk space is one of the best in this class at 18 cubic feet. (www.edmunds.com, www.kbb.com)
3. 2010-2011 BMW 5 Series          New Model MSRP: $45,950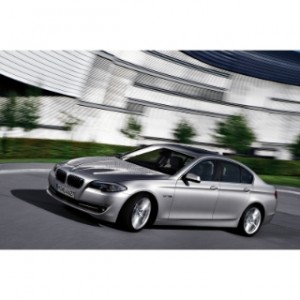 The 5 Series may not seem as large as competitors but it stacks up in both power and luxury. It also boasts one of the better fuel economies at 18/27 mpg with the 3.0L V6. The optional 4.8L V8 will drop that down to 15/23 mpg but jumps from 300 hp to 360 hp in the process. "Many of the features that are standard on upper-level 5 Series models are optional on the lower trim levels, as are numerous additional features available in packages and/or as stand-alone items." (www.edmunds.com, www.kbb.com)
4. 2010-2011 Audi A8          New Model MSRP: $74,550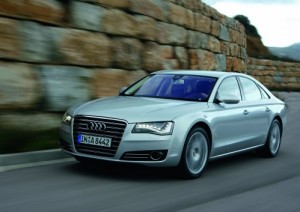 "As it always has, Audi's flagship features an impeccably finished cabin, powerful yet refined performance and polished road manners." Power and fuel economy are on par with other models as the 4.2L V8 will push out 350 horsepower and is estimated at 16/23 mpg. The interior is first-class, boasting 42 inches of rear legroom and a 16-way power adjustable driver's seat. The Multi-Media Interface is very handy but can get burdensome and is becoming slightly outdated. Look for this to change in future models. Despite its size, it still remains remarkably quick, hitting 60 mph in just over 6 seconds. (www.edmunds.com, www.consumerreports.org)
Search used cars for sale and find the best deals near you at iSeeCars.com.
To get a FREE iSeeCars VIN Report for a car, click here.