If you're in the market for the best luxury sports cars 2011, there are the expensive and the prohibitively expensive to choose from. Here we take a look at a few models that embody all that best luxury sports cars 2011 should be and are reasonably within reach.
2011 Chevrolet Corvette – With its long lineage of sports car prowess dating back to 1953, the 2011 Chevrolet Corvette continues to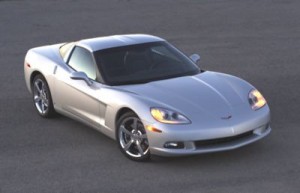 thrill aficionados of pure performance today. Available in six models, coupe and convertible, Grand Sport coupe and convertible, Z06 and ZR1, the 2011 Chevrolet Corvette carries starting manufacturer's suggested retail price (MSRP) ranging from $49,045 (base Corvette coupe) to $110,300 (ZR1). Base engine is a 430-horsepower V8, while the Z06 has the 505-horsepower 7.0-liter V8, and the ZR1, the incomparable 638-horsepower supercharged 6.2-liter V8. Car and Driver says, "The basic coupe is a great performance car, but the Grand Sport model is a fantastic compromise between the base car and the hard-core Z06. For the money, there is no better blend of style and speed…"
2011 BMW Z4 – Available in three models, the 2011 BMW Z4 sDrive 30i, sDrive 35i, and the range-topping sDrive 35is, the BMW Z4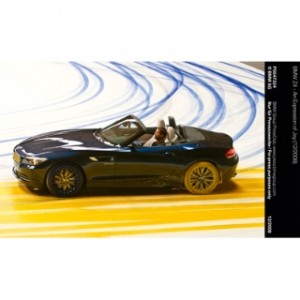 roadster packs a powerful punch. The base sDrive 30i is powered by a 255-horsepower 3.0-liter inline V6, while the sDrive 35i has a twin turbocharged inline V6 that delivers 300 horsepower and the top-line sDrive 35is gets a revised version of the twin turbo inline V6 making 335 horsepower. Edmunds.com says, "Sleek styling, a high-class interior and plenty of performance combine to make the 2011 BMW Z4 one of the most desirable luxury roadsters available." Pricing starts at $47,450 up to $62,500.
2011 Mercedes-Benz SLK – If comfort, style and luxury in a sports car that's also fun to drive is what you're after, lean toward the 2011 Mercedes-Benz SLK roadster, with a starting price of $47,650. Although the automaker will introduce an all-new version for 2012, right now, as Kelley Blue Book says, "The 2011 Mercedes-Benz SLK continues to offer the perfect balance between coupe comfort and convertible driving enjoyment… the Silver Arrow brings unsurpassed comfort and refinement to the table, both traits that luxury roadster buyers are sure
to admire."
2011 Porsche Boxster – The luxurious and powerful Porsche Boxster has always been a media favorite, but with the introduction of the 2011 Porsche Boxster Spyder delivering 320 horsepower, reviewers and buyers alike are, in a word, floored. The 2011 Porsche Boxster is available in three models: Boxster, Boxster S, and Boxster Spyder. Prices begin at $48,110 up to $61,800. Autoblog comments: "The Boxster Spyder is a serious piece, and if you want a cushy Boxster, the S is your ride."
2011 Porsche Cayman – A perfect mesh of speed (with horsepower ranging from 265 to 330), luxury and ability are the key traits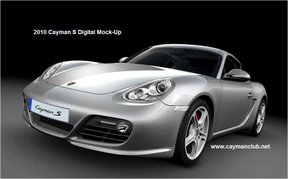 associated with the 2011 Porsche Cayman. The luxury sports car is available in four models: Cayman, Cayman S, Cayman S Black Edition and Cayman R, with prices starting at $51,900 up to $66,300. As Automobile.com remarks, "It is still a distinctly unique vehicle in design, appearance and performance. The 2011 model is no exception to Porsche's long-standing rapport with luxury and sport."
2011 Audi TT – While it may not be as track-ready as the Corvette and Porsche competitors, Audi has made some changes to the 2011 Audi TT that give it better performance – and it features standard all-wheel drive. Consumer Guide observes, "Audi TT is a luxury tourer in base 2.0T trim and very close to an all-out sports car in TTS guise." At prices starting in the range of $47,000, it's also one of the best luxury sports cars 2011, bargain-wise.
Search used cars for sale and find the best deals near you at iSeeCars.com.
To get a FREE iSeeCars VIN Report for a car, click here.