When it comes to luxury sports cars, the field is narrowly defined by a few stellar performers. What makes a true luxury sports car? The answer is simple: speed, handling, looks and luxury. Everything else is just gingerbread – and, of course, you get a lot of that with luxury.
None of this comes cheap, but there are some real bargains out there. Choose the latest model year you can for the best deal, and, of course, have a proper vehicle inspection. Here are our choices for the Best Luxury Sports Cars – with a few choice words from automotive experts thrown in for good measure.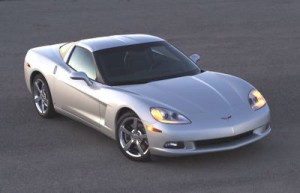 Chevrolet Corvette – An American icon since its birth in 1953, the Chevrolet Corvette is more than just raw muscle – it is pure power with grace and style. Consider this: 430 base horsepower (505-hp in Z06, 638-hp in ZR1). Kelley Blue Book says, "Once hailed as America's only true two-seat sports car…
Corvette continues to offer driving enthusiasts the most bang for the buck, running neck-and-neck (and in some cases surpassing) exotic cars costing up to four times as much – or even more." Popular Mechanics opines, "Corvette is what General Motors does best…this is an amazing machine that delivers spectacular performance without throwing aside all considerations of economy." Corvette is also a Consumer Guide Best Buy: "Corvette is fast fun. These are reasonably practical sports cars that cost thousands less than rivals with similar performance."
Porsche Cayman – With its 2009 redesign, the Porsche Cayman mid-engine luxury sports car elicits raves from automotive reviewers – especially Cayman S PDK. Witness Motor Trend's comments: "Lithe on the road, fluidly seductive in appearance, and positively alive in your hands… It is now…very simply the best sports car in the world." Base horsepower is 265 in the 2.9-liter engine and 320 in the 3.4-liter. Consumer Guide names 2008 Cayman a Recommended Pick for "road manners and mechanical sophistication…everyday usability, and the cachet of the Porsche name." U.S. News and World Report says "Cayman receives accolades for its powerful engine options and superior handling dynamics."
Mercedes-Benz SLK Roadster – U.S. News and World Report says the "SLK hardtop roadster impresses reviewers with its sporty yet easy-to-live-with handling dynamics, as well as its sleek exterior design." Car and Driver comments, "With its 2009 refresh, the SLK continues its march toward macho with styling and engineering changes that turn it into a far more sporting – and thus, more likeable – proposition." Of the 2007 SKL, Auto Week says, "SLK hits on all the important notes with a standout look, good drive dynamic and luxury amenities that you expect from a Mercedes."
Downside in all of these is difficult entry/exit. After all, they're two-seater sports cars. Visibility and cargo space similarly suffer. But if you want luxury performance, you can't go wrong here. Other possibilities include Porsche Boxster, BMW Z4, Audi TT Roadster.
To start your search of cars for sale, visit http://www.iSeeCars.com , a leading search engine for finding over 2 million cars for sale from more than 11,000 websites.  For more car buying tips, go to blog.iseecars.com
Search used cars for sale and find the best deals near you at iSeeCars.com.
To get a FREE iSeeCars VIN Report for a car, click here.