Soccer moms can ride in style with the new luxury line of SUVs hitting the market for the 2012 model year. The list of family-friendly features is almost as long as the list of luxury features on these gems. There have been a few refreshes this year, but nothing that is going to really shake up the market. Most of these luxury SUVs will have you believing you've just checked into a luxury suite of comfort on those long journeys. According to experts from Consumer Reports, Edmunds, Motor Trend, Car and Driver, and J.D. Power & Associates, these are the best luxury SUVs for the 2012 model year.
1. 2012 Audi Q5        New Model MSRP: $35,600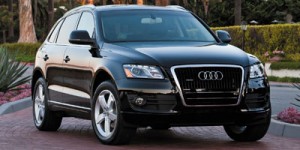 "Although nearly every automaker has talked big about downsizing, in essence, replacing larger engines with smaller-displacement, forced-induction power plants to deliver similar performance and allegedly better fuel economy, Audi is among the few really going all-in with the strategy." The Q5 is an IIHS Top Safety pick, and its sleek design is a favorite among reviewers and customers alike. All interior materials quality, construction, and functionality are top notch. Stick with the 2.0L turbocharged four-cylinder and save a few thousand bucks. There's not much power difference between it and the V6.
2. 2012 Acura MDX        New Model MSRP: $42,930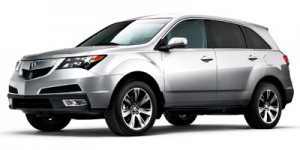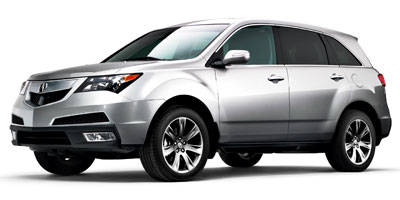 The MDX possesses superior handling to its competitors, but those who long for a plush, comfortable ride may be unimpressed by the MDX's sporty driving dynamics. Acura has added some more family-friendly features, which means kids will no longer yearn for back-seat entertainment with the rear DVD system, and the third-row seat is a convenience if you've got small children to ride back there; otherwise it's just taking up cargo space. It possesses superb crash scores and comes with more standard safety features than many of its competitors.
3. 2012 Lexus RX 350        New Model MSRP: $39,075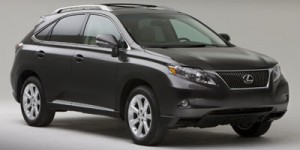 "The 2012 Lexus RX 350 leads when it comes to providing a plush ride, a luxurious cabin and everyday utility. For most buyers, those attributes should be enough to overcome its rather uninspiring driving dynamics." Most midsize SUV buyers fancy a luxurious interior and spacious comfort over everything else; those drivers will not be disappointed with the RX 350. Those who have the extra cash can spring for the hybrid model and garner some serious fuel efficiency.
4. 2012 Cadillac Escalade        New Model MSRP: $63,170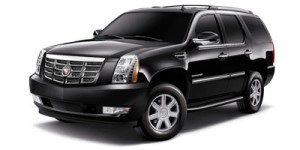 "There are full-size SUVs and then there's the Escalade. You could buy any number of big, luxurious vehicles instead, but there's just no true substitute for Cadillac's celebration of power, brashness and wheels in a package so large the Amish could stick one in a river to power a grain mill." There are, however, some chinks in the Escalade armor. Reviewers complain of a very fussy third-row seat, and the price is incredibly high, even for the amount of pampering this behemoth offers.
5. 2012 Mercedes-Benz R-Class        New Model MSRP: $52,690
The swooping exterior of the R-Class is reminiscent of minivan style, but the interior is more an example of limousine luxury. It offers impressive performance, no matter which trim level you choose, but if you value fuel economy you will not want to upgrade to the larger engine. The one detractor remains the confusing and fussy navigation interface system. The elevated price, however, will purchase you one of the safest and most reliable SUVs on the road, as the R-Class scored very well in both categories.
Search used cars for sale and find the best deals near you at iSeeCars.com.
To get a FREE iSeeCars VIN Report for a car, click here.