The midsize sedan is one of the best selling automobiles in the world. It would have been Goldilocks' choice if the three bears had known how to drive. It represents the automotive gray area. It's big, but not too big; it's stylish, but not overly flashy; it can be a family vehicle, or it can be one person's travelling office. The greatest part of a midsize car is not that it can be any one of these things, it's that it can be all of them. Its genius is in its diversity. It is one of the few automobiles that appeals to the needs of many. If you happen to be one of those many, and are only looking for quality, we've taken research from Car and Driver, Consumer Reports, Edmunds, and Motor Trend to give you some options for the best midsize cars of 2011.
Best Fuel Efficient Option:
2011 Kia Optima        New Model MSRP: $18,995
The Optima is a top choice among non-hybrid midsize sedans for great fuel efficiency. Not only does it possess a 24/35 mpg (city/highway) fuel economy, it couples that with a very even ride/handling balance, loads of quality interior materials, and a technology package that could add a rearview camera, navigation system, dual-zone climate control, and an upgraded Infinity sound system to the total package. If you wanted to throw in some extra coin for a little power boost, you could get the available turbocharged 2.0L four-cylinder engine and only lose one mpg in fuel efficiency.
Best Luxury Option:
2011 Audi A6        New Model MSRP: $45,200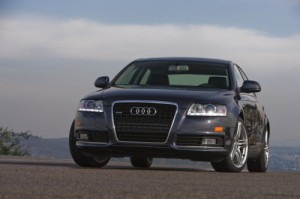 Audi has done a perfect job of recognizing that the only thing separating a midsize sedan from a full-size sedan, other than the obvious, is the midsize's retention of a little sportiness. The A6 boasts itself to be a luxury sedan, which it most definitely is with its excellent materials quality and attractive interior layout; but the available supercharged 3.0L V6 makes it feel like much more than just another flashy ride. The addition of AWD only enhances the work of the turbo-V6, and it gives some added comfort to those who face driving in bad weather.
Best Economical Option:
2011 Ford Fusion        New Model MSRP: $19,820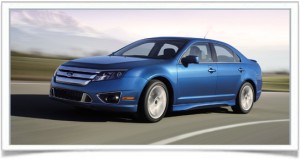 It almost seems like a shame to put the Fusion here; it's like we're not giving it the credit it deserves. Yes, we've labeled it as the best economical option, which it is with an MSRP under twenty-thousand dollars, but it is so much more. We could have labeled it as the best all-around option with Ford's Sync system and the austere-looking cabin; or, we could have named it the best fuel-efficient option if we'd chosen the Hybrid model. But in the end it comes down to this: What is this vehicle going to cost me in the long-run? With a low MSRP, great fuel economy (22/32 mpg), ample space, and Ford developing a reputation for reliability, the Fusion is the best fit right where it is.
Best All-Around Option:
2011 Hyundai Genesis        New Model MSRP: $33,000
Getting right down to the point, the Genesis is a luxury sedan for a far-below-luxury price. We're not saying it's cheap, $33K is a lot of money, but when you compare Hyundai's entry-level luxury sedan to competition priced twice as high, you may be screaming bargain, too. "The soft ride of the 2011 Hyundai Genesis is a good indicator of the car's luxury leanings. Thankfully, the ride isn't overly floaty like it can be in some other luxury sedans. When called upon, the Genesis can perform evasive maneuvers predictably with little drama. The Genesis is also a remarkably quiet car thanks to extensive sound insulation." (www.edmunds.com) Throw in a well-sized 15.9-cubic-foot trunk and you've got a winner.
Search used cars for sale and find the best deals near you at iSeeCars.com.
To get a FREE iSeeCars VIN Report for a car, click here.