There's nothing wrong with average. Average is the middle of the road. It's a popular territory. Average is not giving too much while not taking too little. Some would say average is the perfect fit. That is the realm where the best midsize cars lie; not too big, not too small – just right. Finding the best of anything average, however, can be a task. It's hard to find something that walks the line between too much and not enough. It's hard to feel satisfied in all areas without feeling like you've been cheated in some. It's not impossible though. There are few precious gems out there walking that comfortable line of just right: just right for your comfort, just right for reliability and just right for your pocketbook. These gems are all listed below in the best midsize cars.
1. 2010-2011 BMW 5 Series          New Model MSRP: $45,950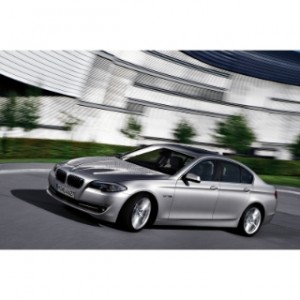 It's been on the market for a long time and it's remained one of the best cars on the road for its duration. The 528i can more than hold its own in power and performance but if you're looking for the extra bit of power go with the 535i or the 550i. Either will post sub-6 second 0-60 mph times but fuel efficiency will drop slightly. As with most BMWs the interior and options are incredible. "Many of the features that are standard on upper-level 5 Series models are optional on the lower trim levels, as are numerous additional features available in packages and/or as stand-alone items." (www.edmunds.com, www.consumerreports.org)
2. 2009-2011 Audi A4          New Model MSRP: $31,450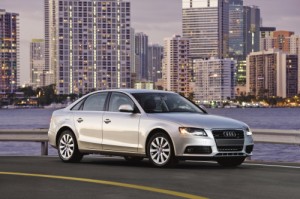 "The 2010 Audi A4 sedan is a slick-looking and smooth-driving sport sedan, and its Avant wagon variant is possibly slicker still. Just make sure you're onboard with the mandatory four-cylinder engine." There may not be a safer vehicle on the road as it scored a perfect 5-stars in crash safety tests. The handling is superb and the spaciousness makes all passengers forget that it's classed as a midsize. The control layout is a frenzy of perhaps too many buttons and the lack of an engine upgrade are the only faults to this one. (www.edmunds.com, www.kbb.com, www.motortrend.com)
3. 2008-2011 Cadillac CTS          New Model MSRP: $35,165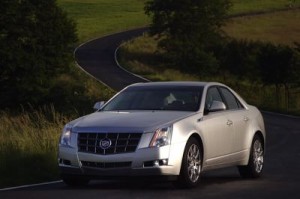 The CTS still has some faults but it seems to get better every year. Either V6 engine is admirable, either the 3.0L or the 3.6L. AWD and an automatic transmission are available as options but a 6-speed manual trans comes standard. "On the road, the 2010 Cadillac CTS is very stable and copes well with quick directional changes. The steering is nicely weighted and precise. Overall, this Cadillac offers an excellent ride and handling balance that gives the European sedans a run for their money, especially when equipped with the sport-tuned suspension." It does retain a very limited rear visibility which will only improve with a body style change. (www.edmunds.com, www.consumerreports.org)
4. 2009-2011 Infiniti G37          New Model MSRP: $36,050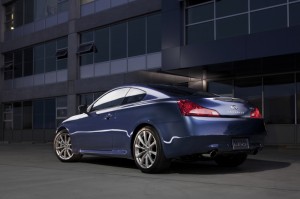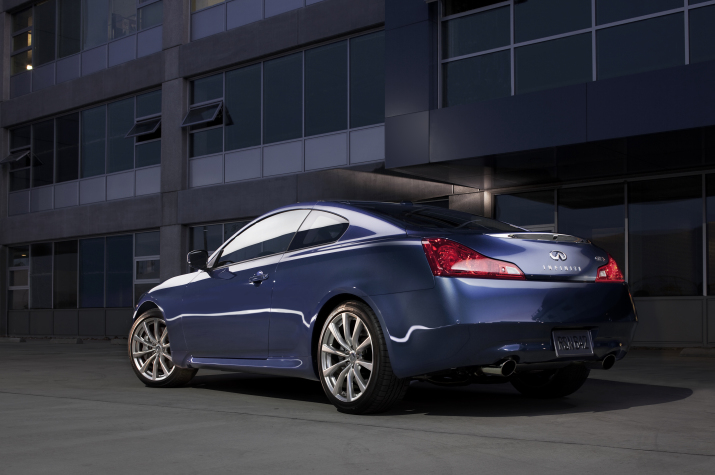 The G37 is a luxury car at a midsize sedan price. "Certainly, the it is one of the more entertaining vehicles to drive in this segment thanks to its strong 328-horsepower V6 engine and agile handling. And visually it stands out in a crowd with its arcing bodywork." The interior features user-friendly controls and a tremendous Bose stereo system. The Premium package can up the price significantly but does include some of the more popular technological options, such as Bluetooth, driver memory settings, rear park assist and a navigation system. (www.edmunds.com, www.kbb.com)
Search used cars for sale and find the best deals near you at iSeeCars.com.
To get a FREE iSeeCars VIN Report for a car, click here.