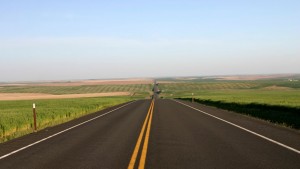 If you spend a lot of time in your car – and millions of us do – you quickly come to appreciate the niceties that make time on the road more comfortable, relaxing, help you navigate easier, see better, eliminate traffic congestion, sound better, feel more luxurious and inviting, reconfigure to suit your needs and so much more.
Whether you're a solitary driver, have business or family members to transport, commute long distances or just jaunt around town, a well-designed and quality-built car interior is a must. Here are a few of the best new 2016-2017 car interiors, in our humble opinion (and a few from the 2016 Wards 10 Best Interiors list).
2017 Chevrolet Camaro ZL1 – What's a performance car doing on a list of best new car interiors? Who says comfort and luxury have to be the province of only sedans and SUVs? Proving the point is the 2017 Chevrolet Camaro ZL1. A richly-detailed interior, complete with red seatbelts, red stitching on sumptuous leather sport seats and leather shifter and red accents on dash trim and door panels are but a visual clue of the attention to detail in this beyond-fast sports car. Gauges are big and legible and where they need to be and there's plenty of connectivity options as well. Nice job.
2017 Acura NSX – Speaking of red, how about the come-hither interior in the 2017 Acura NSX supercar? In this driver-designed cockpit, red leather, red stitching and accents nearly invite you to climb in and take off. Navigation is easy with the large display screen and easily accessible touch-screen controls.
2017 Bentley Bentayga – In the province of ultra-luxury, it doesn't get much better than the opulent touches in the 2017 Bentley Bentayga. An all-new performance luxury SUV, the 2017 Bentayga can seat up to five passengers in flawless luxury. Starting price is $229,100. Only 5,000 will be built for 2017 and all have been spoken for already. Nearly all interior surfaces are clad in exquisite leather, while the spaces in between are adorned in walnut veneer that's framed in rich silver trim. Perhaps the most noteworthy option is the $160,000 Breitling solid gold tourbillion clock. Customizable color inside and out and a removable three-piece hamper set (that doubles as seats) are other options.
2017 Cadillac XT5 – It's an all-new entry from Cadillac, the 2017 XT5 luxury crossover. Already, the XT5 has earned kudos for its stunning interior, in the form of gaining a spot on the 2016 Wards 10 Best Interior list. The editors at WardsAuto noted the "first-rate materials" in the first-ever Cadillac XT5 and hailed the luxury crossover's integration of advanced technology, such as the award-winning Cadillac rear camera mirror. Perhaps the best example of the XT5's interior is the Platinum edition, the top-level trim in the lineup. The authentic materials and decorative trim options further complement the XT5's interior space and craftsmanship. Consumers will soon be able to buy the XT5, which goes into production this month.
2017 Chrysler Pacifica – Fiat Chrysler Automotive (FCA) has combined its previous two minivan offerings, the Chrysler Town & Country and the Dodge Grand Caravan, into one all-new product, the 2017 Chrysler Pacifica. For the first time, a Chrysler minivan will also be available as a hybrid. But, as befits a family vehicle like the eight-passenger Pacifica, there are lots of upgrades and extras – including Nappa leather seats, an all-new Uconnect theater rear seat entertainment system, a Uconnect 8.4-inch, in-dash touchscreen display, choice of premium audio systems, heated second-row seats, 20-inch wheels, Stow 'n Vac integrated vacuum, hands-free sliding doors and rear liftgate, 10-inch seatback touchscreens for the rear entertainment system, ventilated front seats and more. The innovative Stow 'n Go seating has been redesigned with Stow 'n Go Assist and Easy Tilt access to the third row. The 2017 Chrysler Pacifica has also won a spot on the 2016 Wards 10 Best Interiors Awards.
2016 Honda Civic – With its fresh, upscale cabin and aesthetically pleasing design, the all-new 10th-generation Honda Civic compact sedan reminds consumers just how great a Honda can be. The design is so appealing and useful that the 2016 Civic garnered a spot on the 2016 Wards 10 Best Interiors list. The least-expensive vehicle on the list this year, the 2016 Civic "hardly qualifies as cheap," say WardsAuto editors.
2016 Nissan Maxima – Now in its eighth generation, the all-new 2016 Nissan Maxima family sedan features a premium crafted interior with a fighter-jet-inspired cockpit that rivals offerings in luxury vehicles. The editors at WardsAuto found the 2016 Maxima "the ideal front-wheel drive sport sedan with a warm, inviting interior" and included the Maxima in its 2016 Wards 10 Best Interiors list. Editors specifically called out the black-and-camel color scheme, two-tone flat-bottom steering wheel, "Liquid Chrome" metallic trim and Alcantera diamond-quilted seating surfaces. Summing up the Maxima's appeal, editors said, "Nissan took some chances with the Maxima interior, but the rewards are evident."
2016 Volvo XC90 – Garnering a spot on the coveted on the 2016 Wards 10 Best Interiors Awards, the 2016 Volvo XC90 luxury crossover, says the Swedish automaker, is "designed to make occupants feel better when they arrive at their destination than they did when they set out." Premium materials such as Nappa leather and open pore wood that's skillfully offset by faceted rotary controls and polished trim contribute to an environment that's clean, crisp and calming. WardsAuto senior editor Tom Murphy said the XC90's cabin is a "credit to all things Swedish."
Search used cars for sale and find the best deals near you at iSeeCars.com.
To get a FREE iSeeCars VIN Report for a car, click here.