When it comes to buying the best new and used cars for older drivers, it's often difficult to know where to start. Not only are there price considerations to keep in mind, but older drivers need – or could benefit from – certain features that may help extend their driving years.
These features include rearview cameras, blind spot detection systems, small convex mirrors added to the side mirrors, rear cross-traffic alerts. In addition, automakers have started to design controls with larger buttons and labeling that's more readable for seniors.
Getting in and out of a prospective new or used car purchase also needs to be easy for older drivers to handle. They also need to be able to adjust their seats, mirrors, head restraints and controls. It's not a matter of just getting into a car and driving off when a senior driver is concerned. Care needs to be taken to accommodate the particular individual's needs as well as his or her ability – and to choose a vehicle that best suits them.
As for which are the best new and used cars for older drivers, the following list from Consumer Reports should provide some welcome guidance. It's at least a good place to start. Each of the vehicles on the list scored well on the publication's tests for access, front-seat comfort, visibility, driving position and controls. In addition, each has better or average reliability and most have standard electronic stability control (although this safety feature was optional on Ford Taurus, Mercury Sable and Toyota Camry before 2010).
2013 Acura RDX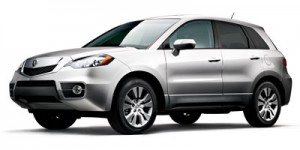 2008-2009 Ford Taurus

2006-2007 Honda Accord V6

2008-2012 Honda Accord

2006-2011 Hyundai Azera

2009-2012 Hyundai Genesis

2006-2010 Infiniti M

2006-2009 Lexus RX

2008-2009 Mercury Sable

2010-2012 Nissan Altima

2012 Subaru Impreza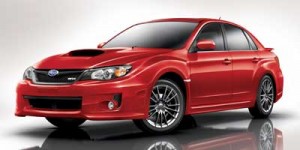 2010-2013 Subaru Legacy

2010-2013 Subaru Outback

2009-2012 Subaru Forester

2005-2013 Toyota Avalon

2007-2012 Toyota Camry
2004-2012 Toyota Highlander

2006-2012 Toyota RAV4

2009-2012 Volkswagen Tiguan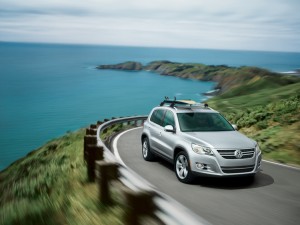 It's also important for seniors (and family members) to monitor for signs that driving ability is becoming impaired. Watch for these signs:
Slow response times
Running stop signs
Inability to fully turn to check blind spots
Frequent honking at them by other motorists
Being reluctant or hesitant to drive
Getting lost, calling for help, or other cognitive dysfunction
Incidents of repeat fender-benders, paint scrapes and/or dings on the car
If these signs are present or increase in number and severity, it may be time to look for alternative means of transportation. These may include taking the bus or a taxi, using other forms of public transportation, senior shuttles, getting a ride from family members or friends, or walking, where it is safe to do so.
It's also worth noting that medications taken by seniors, both prescription and over-the-counter drugs can interfere with the person's ability to drive safely. Physical conditions, such as reduced vision, Alzheimer's disease, dementia and stroke can also have a negative effect on driving ability and performance.
Search used cars for sale and find the best deals near you at iSeeCars.com.
To get a FREE iSeeCars VIN Report for a car, click here.