Are you in the market for a new car and looking for best new car lease deals and incentives April 2011? Surprisingly, things have changed quite dramatically in that leasing now looks better than it has for a long time. In fact, you may find a better lease deal on a new car than an outright purchase. Still, purchasing a new car is more appropriate – and attractive – to many consumers. You have to weigh and balance what's right for your needs.
For our source, we went to U.S. News, and then checked out the manufacturers directly – to save you a lot of preliminary legwork. Of course, if you're really ready to buy, you'll need to take it from here.
Best April New Car Lease Deals
The following lease deals are effective through May 2, 2011. Cars range from budget to upscale.
2011 Volkswagen Jetta SE – Pay just $1,999 at signing and then $179 per month for 39 months and you can be behind the wheel (if you're credit is good) of a 2011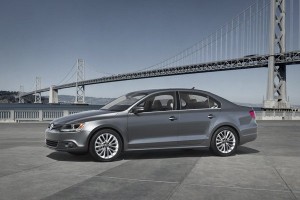 Volkswagen Jetta SE. Lease applies to SE model equipped with five-speed manual transmission and Convenience Package (does not apply to TDI models). Jetta SE sedan starting manufacturer's suggested retail price (MSRP) is $18,195, while Convenience Package adds $1,350. EPA-estimated fuel economy for the 170-horsepower 2.5-liter five-cylinder engine is 23 mpg city/33 mpg highway.
2011 Honda Accord LX – Get legendary Honda reliability in a great lease deal on the 2011 Honda Accord LX midsize sedan and pay zero down and $250 per month for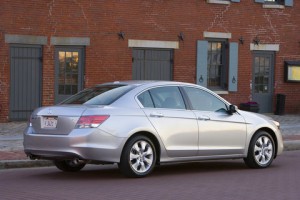 36 months. The Accord LX is equipped with five-speed automatic transmission and the MSRP is $22,730 (including destination charge). Although the segment has become highly competitive, Car and Driver says the 2011 Honda Accord "remains a true ambassador to the segment."
2011 BMW 3-Series – The best BMW lease applies to the luxury compact 2011 BMW 328i xDrive sedan model, and is $369 per month for 27 months, with $3,594 due at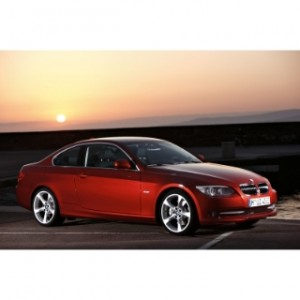 signing. The lease applies to the 2011 BMW 328i xDrive equipped with Premium and Value Packages, automatic transmission, and includes destination charges. Powered by a 300-horsepower 3.0-liter inline twin-turbocharged V-6 engine, the all-wheel drive Bimmer gets an EPA-estimated 27 mpg highway fuel economy. MSRP starts at $44,050 (but packages and destination charges bring it closer to $48,000).
2011 Buick LaCrosse CXL – With its sharply-styled exterior and Zen-quiet luxury interior, the 2011 Buick LaCrosse CXL is also an attractive lease at $394 for 39 months, with zero down. The large sedan, available in front-wheel (FWD) and all-wheel drive (AWD) models, carries starting MSRP of $29,555 (FWD) and $33,070 (AWD). Fuel economy is EPA estimated at 19 mpg city/30 mpg highway in FWD and 16/26 mpg city/highway in AWD.
2011 Cadillac SRX – With zero due at signing and $489 per month for 36 months, you can be behind the wheel of the stylish and smooth-riding 2011 Cadillac SRX crossover – if your credit checks out. Starting MSRP ranges from $34,430 to $52,360 and EPA-estimated fuel economy is 18 mpg city/25 mpg highway.
Best April New Car Purchase Incentive Deals
Consumers intent on buying a new car to suit their needs should shop wisely. Check out U.S. News Best Car Deals April 2011 (all of which expire May 2), specifically the following:
2011 Kia Sedona – Looking to buy a minivan? Check out the value-packed 2011 Kia Sedona, available for purchase in April with $2,000 cash-back and 0.9 percent financing for 36 months. Sedona also comes with Kia's exceptionally long warranty.
2011 Chevrolet Malibu – With good-size space for the family, the midsize 2011 Chevrolet Malibu is also a good deal to purchase in April. Choose from $2,500 cash back
or 0% APR for 60 months. MSRP ranges from $21,975 to $27,015. Fuel economy is 22 mpg city/33 mpg highway.
2011 Mazda MAZDA2 – Closely related to the Ford Fiesta, the 2011 Mazda MAZDA2 subcompact is being offered for zero-percent financing for up to 60 months. Due to the Japanese earthquake, supplies of this fun-to-drive car may be limited, and you'll need your negotiating skills to get the best price.
2011 Buick Enclave – Move up to the 2011 Buick Enclave luxury crossover and you get comfort, a usable third row, and plenty of amenities. This month, the 2011 Buick Enclave is offered — to qualified buyers – with zero percent financing for up to 60 months or $2,000 cash-back.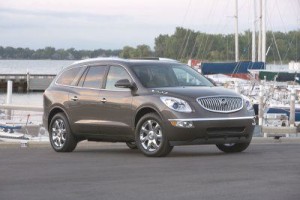 2011 GMC Sierra 1500 – Need a comfortable, almost luxury, truck? Check out the 2011 GMC Sierra 1500. Finance through Ally Financial, GM's financing arm, and qualified buyers will get up to $4,505 cash back on GMC Sierra 1500 crew and extended cab models.
Be sure to check out all the best new car lease deals and incentives April 2011 – but do so before they expire May 2.
Search used cars for sale and find the best deals near you at iSeeCars.com.
To get a FREE iSeeCars VIN Report for a car, click here.