For a long time it looked as though the station wagon was going the way of the dinosaur. Once SUVs hit the scene people found they loved the space and comfort they found in their wagons combined with better handling, more power, and tons more headroom. However, after a few years of rollover issues, poor fuel efficiency, and rising costs, auto manufacturers decided to tone things down a bit and bring back that station wagon feel while keeping some of the best aspects of the SUV. The Crossover SUV was born. Most of the crossovers were 5-seaters which caused many to long for the extra space once more. Now, you can have the best of both world. Take a look at the best new crossover SUVs with 3rd-row seating.
1. 2010-2011 Ford Flex Base MSRP: $29,850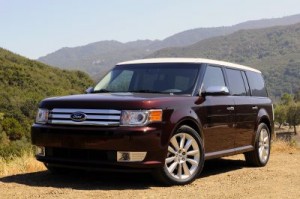 A gem of innovation and design, the Flex combines the comfortable ride that should accompany all SUVs, high-tech features which are typically only found in luxury models, and enough cabin space to make even the back row of passengers feel more than comfortable. According to Edmunds: "It's a rare car indeed that appeals to convenience-minded families and urban hipsters alike. But the 2011 Ford Flex does just that." Above average in style, safety, fuel efficiency, and comfort, the Flex tops the list for crossover SUVs. (http://www.edmunds.com/ford/flex/2011/review.html)
2. 2010-2011 Mitsubishi Outlander Base MSRP: $23,305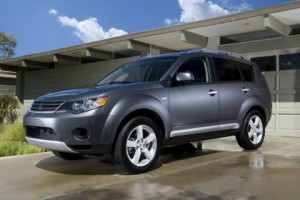 Aside from some minor material flaws on the interior, the Outlander gives the best of everything you'd wish for from a crossover SUV. "Agile handling, sporty styling, useful rear liftgate design, top safety scores, wide range of features, and a lengthy warranty" all put it at the top of its class. The biggest disappointment is in the third-row seat, which is poorly built and difficult to fold down for cargo hauling. Still, the handling is excellent, the 6-speed transmission provides a very smooth shift, and it is one of the safest crossovers on the road. (http://www.edmunds.com/mitsubishi/outlander/2010/review.html)
3. 2010-2011 Toyota Highlander Base MSRP: $26,665
The same company that makes Lexus, Toyota is now incorporating several of the options and luxury features available in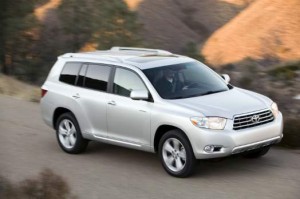 the GX460 to the Highlander. It remains powerful with just a 2.7L 4-cylinder engine and the V6 version can tow up to 5,000 lbs. properly equipped. Front and side curtain airbags cover all three rows of seats and it maintains a 5-star crash test safety rating. The Downhill Assist helps keep the vehicle in check when descending steep slopes in inclement weather. The only real cons are the lack of interior roominess and the small entryways provided by the rear doors, making the rear seat difficult to get into for some grown adults. (http://www.edmunds.com/toyota/highlander/2010/review.html)
4. 2010-2011 Honda Pilot Base MSRP: $28,825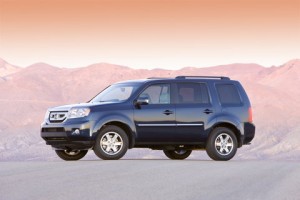 Honda reliability and an excellent safety standard are what put the Pilot on the list. It definitely has its list of flaws, including a poorer braking performance, sluggish acceleration, and poor fuel economy (a surprise coming from what was once an industry leader in fuel efficiency), but the lower cost compared to some luxury models and a finely-tuned suspension make it a viable choice. However, until Honda decides to go with a more technologically advanced console or more cargo space, you may be better off with something in the line of the Flex or the Highlander. (http://www.edmunds.com/honda/pilot/2011/review.html)
Search used cars for sale and find the best deals near you at iSeeCars.com.
To get a FREE iSeeCars VIN Report for a car, click here.