It's been said that "you get what you pay for." If that's truly the case then $50K should buy you a wonderfully luxurious little island that can go anywhere you need it to go to avoid the pressures and agitations of everyday life. Oddly enough, that's not far from what you get when purchasing a luxury automobile. Auto manufacturers have worked for decades to create the perfect little home away from home in a luxury vehicle. They've added things like cup holders that will keep the temperature of your drink at whatever comfort level you choose, seats that will heat you up, cool you off, or even massage your back after a rough day, and enough cargo space to haul golf clubs, coolers, luggage, children, and even have enough room left in the trunk for your mother-in-law. If this all sounds like just what you need, let's take a look at the best new luxury cars available for under $50,000.
1.) 2011 Volvo S80 T6 Base MSRP: $41,550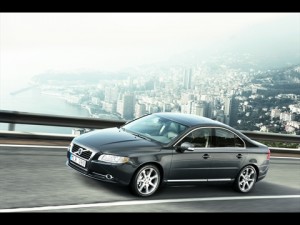 Volvo offers the S80 in two versions, the 3.2 (which also happens to be the engine size) and the T6 which carries the slightly more powerful 3.0L Turbo V6. When you're buying luxury the T6 should be your only choice for this model. The mileage rating of 18/26mpg (city/highway) may be the best of any all-wheel drive luxury vehicle. Volvo's 6-speed Geartronic transmission also provides a very smooth shift, even at low speeds.
Options include leather seats, power mirrors, keyless entry, and navigation system. What you won't find, which is the biggest surprise considering this is a luxury vehicle at a luxury price, is a rear seat DVD, CD changer, sun roof, or power seats. However, what Volvo lacks in options it makes up for in reliability and comfort. Definitely a wise choice.
2.) 2011 BMW 528i         Base MSRP: $45,42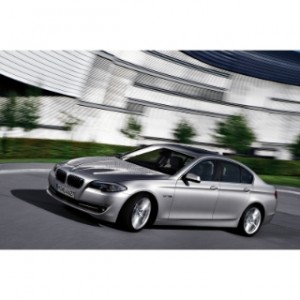 When you've been doing luxury for this long, you're bound to get a few things right. BMW has built a reputation on being the most luxurious vehicles with one of the best resale values available. The 528i is keeping up with that tradition. Equipped with a 3.0L V6 rated at 230 horsepower that will give 21/32mpg, this one will give a nice acceleration and smooth ride from first through sixth gear. The one drawback for BMW was the 3-star front crash rating. While pulling 5 stars for both side crash and the passenger front crash tests, the driver's side test didn't meet expectations. Still, the list of options, and the reliability and resale value are plenty to keep Beamer on top in the luxury world.
3.) 2011 Cadillac DTS Base MSRP: $47,600
In typical Cadillac fashion, you're not just getting luxury, you're getting power. The DTS comes equipped with Caddy's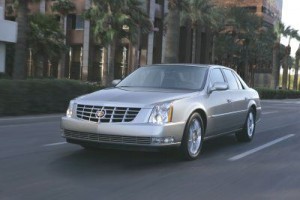 4.6L V8, a staple for many Cadillacs for many years. It also carries GM's 5-year, 100,000-mile powertrain warranty, which should ease some worries over previous reliability issues. Mileage ratings are at 15/23mpg, not bad for the amount of thunder under the hood, and options are on par with most luxury vehicles in its class. OnStar, leather seats, CD changer, bumper parking sensors, and remote keyless entry are just a few. The one drawback seems to be in the front steering. Outer tie rod ends are becoming an early problem, but no recall has been issued and GM is aware of the issue, so it seems that it could just be that a few cars got a bad batch of tie rods off the line.
4.) 2011 Lincoln MKS Base MSRP: $42,095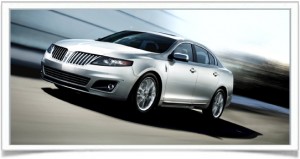 The MKS comes with two options under the hood, the 3.7L V6 rated at 270 HP or Lincoln's EcoBoost 3.5L V6 rated at 355 HP. Quite the difference for an engine with a smaller displacement than its sister. Either engine is coupled with the 6-speed tranny with SelectShift and should give mileage ratings in the area of 17/24mpg. Ford Motor Company has once again kept up its safety standard with the MKS, earning a 5-star crash safety rating in all four tests. Despite several of its competitors, the MKS comes with a very wide variety of options including rear seat DVD, navigation system, leather seats, keyless entry, and moon roof.
Search used cars for sale and find the best deals near you at iSeeCars.com.
To get a FREE iSeeCars VIN Report for a car, click here.