Aren't V6 engines wonderful? They are the middle children of the automotive world; stronger than their smaller siblings, the four-cylinders, and not as hard on gas as their big brother, the V8. They are the automotive gray area. In the past decade, billions of dollars in research and development money has been spent on producing new classes and versions of these middle-of-the-road powerhouses. With that kind of popularity the V6 engine has made its way into almost every class of vehicle available. It is slowly becoming the most popular choice for those who wish to find the happy harmony between pure power and comfort at the gas pump. One of the most popular places to find them today is in SUVs. So, for those of you who are looking for a little extra cash in your wallet and a little extra power on the road, here are the best new V6 SUVs.
1.) 2011 Lincoln MKX Base MSRP: $39,995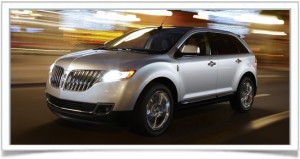 The MKX sports one of the most powerful V6s in the business. The 3.7L coupled with a 6-speed transmission with overdrive is rated to give 19/26mpg (city/highway) and pumps out 305 horses. It is available in both front-wheel drive and all-wheel drive options and sports one of the best warranties around at 4 years – 50,000 miles bumper-to-bumper, 6 years – 70,000 miles powertrain and roadside assistance.
The list of options accompanying the MKX is typical Lincoln luxurious. Premium AM/FM stereo with 6-disc CD changer and 2 USB ports, as well as an auxiliary input SD memory card reader, and Ford's voice activation Sync system both come standard. You'll also get remote entry, push-button engine start, power outlets, navigation system, and the DVD entertainment system.
2.) 2011 Honda Pilot Base MSRP: $39,575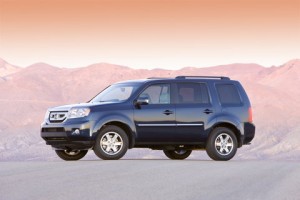 You won't see much change in the looks of this year's Pilot. The last revamping came in 2009 nobody knows when the next one is on the horizon. Despite its recent sales slump, the Pilot continues to be a safe and reliable vehicle that will provide the best of both worlds in an SUV; decent power and acceleration coupled with gas mileage comparable to many midsize sedans at 17/23mpg. It still comes with only one engine choice, the 3.5L SOHC V6 which utilizes Honda Variable Cylinder Management (VCM) system.
Safety and reliability are staples of the Pilot. What is lacks is a nice compromise of its options. It's available in four trim levels, the basic LX; midline EX; premium EX-L; and the upper crust Limited. The navigation system, which was previously only available in the Limited edition, is now also available in the EX-L, but not without a high price tag of $2,000. Honda has also not coupled this option with the rear-seat DVD system which could actually drive some buyers away. Still, the backup camera, heated seats, a third-row seat, and Honda reliability, are definitely enough to keep the Pilot at the top of the list
3.) 2011 Hyundai Veracruz Base MSRP: $28,940
This one may come as a surprise to many as Hyundai has not quite built a reputation as a strong player in the SUV market. On the other hand, with three new SUV models


coming out this year, they are making quite the effort. The Veracruz leads the way for Hyundai SUVs, sporting a powerful 3.8L V6 with 6-speed Shiftronic transmission. You'll get 17/23mpg, standard for an SUV of this size, and a 5-star crash rating across the board. The rollover rating of 4 stars is fairly standard for SUVs and is considered one of the safest ratings for this vehicle type. With a seating capacity of 7 and only 6 cup holders, someone is going to have to hold his/her drink. That is about the only thing missing from the list of options on this one.
Search used cars for sale and find the best deals near you at iSeeCars.com.
To get a FREE iSeeCars VIN Report for a car, click here.