If something doesn't perform up to expectations, it's a failure, right? If you don't perform at your job, you get fired. If your child doesn't perform well in school, he/she flunks. And if your performance car doesn't perform, it's just another hunk of tin with wheels. That's why when buying a performance car, you want one of the best performance cars in the market. You want it to stay true its branding; you want it to perform. You don't want to drive an over-hyped sedan that barely gives the performance you could have received for half the price. You want something with ambiance, something with guts, something that makes you feel as though you become part of it every time you get behind the wheel. You want one of the best performance cars listed below.
1. 2008-2011 Mercedes Benz S-Class          New Model MSRP: $87,950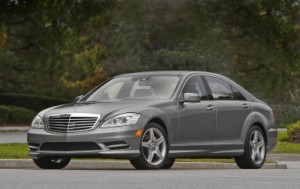 This one's got it all, style, performance, luxury, power, you name it. Few cars can match the available power options and still maintain their status as a sedan instead of a NASA rocket. The S550's monster 5.5L V8 will squeeze out close to 400 hp and post a 0-60 mph time of less than six seconds. Not enough, you say? How about the S600's 6.2L V12 engine that will have you suctioned to your seat at takeoff? Still not impressed? Okay, here's the ringer. Look for the S65 AMG and get a turbocharged 6.0L V12 that produces 604 hp and hits 60 mph in just 4.4 seconds. Forget about takeoff and start thinking liftoff. Couple that power with a luxurious ride on Airmatic suspension and all the interior amenities of a Mercedes, and you've got the best-ranked performance car available. (www.edmunds.com, www.consumerreports.org, www.motortrend.com)
2. 2009-2011 Audi A5          New Model MSRP: $52,400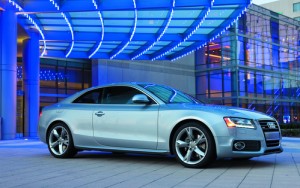 "Thanks to its sleek and sexy styling, the Audi A5 could be a dog to drive and we'd still like it. Luckily, it's quite nice to drive, and fuel-efficient, too." While not as powerful as the Mercedes S-Class, the A5 will still provide a very exhilarating ride, hitting 60 mph in just over 6 seconds. Fuel efficiency is spectacular for this class, hitting 21/29 mpg (city/highway) even with the AWD option. The cabin is the A5's strong point, but opt for the console-mounted MMI system as opposed to the dash-mounted; you'll be grateful you did. A mix of aggressive body control and superb traction make this an all-around fun to drive car. (www.edmunds.com, www.consumerreports.org)
3. 2008-2011 Porsche 911          New Model MSRP: $77,800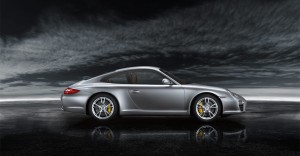 Porsche, performance; both start with "p" and end with "e". Coincidence? Not according to the experts. Okay, so the name thing is stretching a bit, but the meaning behind it has a ring of truth. Porsche has spent decades showing why they are one of the premier lines in the performance industry, and the 911 has been their baby. While it probably won't win tons of races on a straightaway, nothing corners like this one. Build quality remains exceptional and more interior features are added every year. It still remains rather pricy, especially when you begin to pile on the options, and the PDK shift buttons can be a hassle. Other than that, the 911 remains a winner. (www.edmunds.com, www.consumerreports.org, www.kbb.com)
4. 2009-2011 Infiniti G37          New Model MSRP: $36,050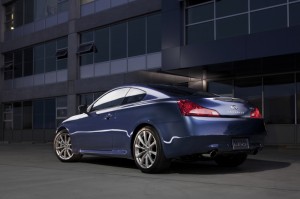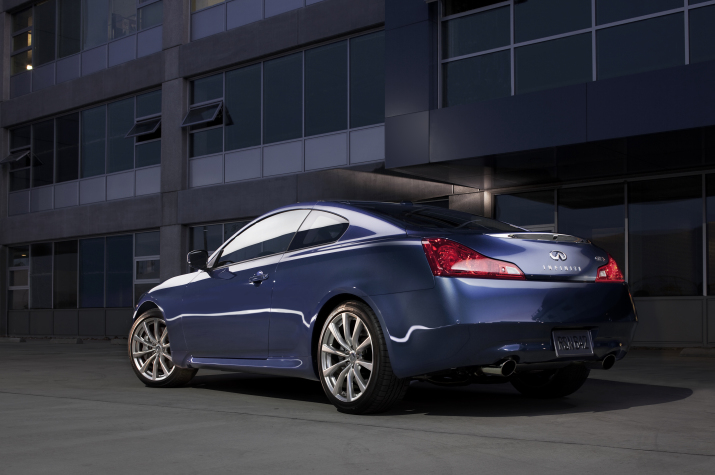 Infiniti is definitely giving it their all in trying to make a dent in this line; there are just a few hiccups that need to be resolved before that can happen. The G37 has unmatched acceleration and a decent fuel economy (18/26 mpg city/highway) for a performance-class vehicle. Safety is not an issue as it earned a perfect 5-star rating in government crash testing and the Premium option package is one of the best available. However, the performance of this one diminishes with the convertible package (a major no-no for performance buffs) and the engine sounds like its going have a nervous breakdown at higher rpm. It does remain competitively priced for this line, which leaves it as a very viable option in an expensive class. (www.edmunds.com, www.consumerreports.org)
Search used cars for sale and find the best deals near you at iSeeCars.com.
To get a FREE iSeeCars VIN Report for a car, click here.