When speaking of the best performance sedans, it's hard not to think of the phrase as an oxymoron. After all, sedans aren't exactly known for being "performance" vehicles. Yet, with the advent of more powerful, fuel-efficient engines, it isn't hard to see that more and more four-door cars are capable of falling into the category of speedster sedans. And why not? Is there a law that states, once you decide to purchase a sedan, you have to give up the fun of driving? Why should you have to give up the thrill of lightning-fast acceleration and tight-corner handling just because you need the added space and comfort of a four-door? Just because you may have a family doesn't mean you should have to give up on all the pleasures of your youth. So before you go shopping for Rogaine and wrinkle cream, take a look at what's out there in the line of best performance sedans.
1. 2010-2011 Mercedes-Benz S-Class          MSRP: $91,600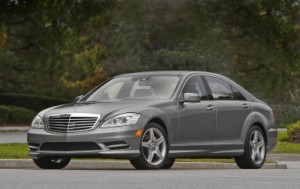 "Its competitors are impressive, but the Mercedes-Benz S-Class remains the definitive performance luxury sedan." The 5.5L V8 engine will push out 382 horsepower and reaches 60 mph from a dead stop in 5.7 seconds. The seven-speed automatic transmission pushes 391 pound-feet of torque to the rear wheels while the S550 utilizes all-wheel drive to disperse that power. Despite the added power, braking distance is exemplary at 108 feet, stopping from 60 mph. For those searching for a monstrous display of power, the available 6.0L V12 can reach 60 mph in a race-quality 4.4 seconds. (www.edmunds.com, www.consumerreports.org)
2. 2010-2011 BMW 5 Series          MSRP: $51,250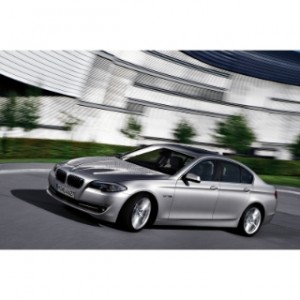 Whether you choose the turbocharged 3.0L inline-6 or the 4.8L V8 engine, the BMW 5-Series will pump out well over 300 hp and hit 60 mph in under 6 seconds. Along with the power, "the 5-Series boasts one of the most spacious and comfortable cabins in its class, particularly when optioned with the fantastic 'Comfort' front seats, which adjust in seemingly infinite ways." This, coupled with smooth and near-mindreading handling, makes the 5-Series one of the best riding sedans in this class. (www.edmunds.com, www.kbb.com)
3. 2010-2011 Lexus LS 460          MSRP: $65,380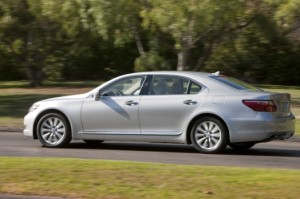 "Under almost any driving condition, the Lexus LS 460 isolates its occupants from the outside world, wrapping them in a silent, cloudlike cocoon. This is the LS's forte." The 4.6L V8 produces 380 hp and can reach speeds of 60 mph in less than 6 seconds like many of its competitors in this class, however, the stopping distance needed to decelerate from that speed still needs work. The suspension also remains slightly substandard for the price of the vehicle, but the luxury Lexus has come to be known for is still there. (www.kbb.com, www.edmunds.com, www.consumerreports.org)
4. 2010-2011 Cadillac CTS          MSRP: $41,565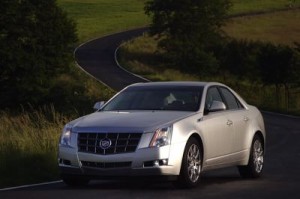 Being not as nimble with a much firmer suspension than some others, coupled with a poor rear visibility and more awkward driving position, the CTS remains low on the list. By all other standards, it belongs here. It sports a "roomier, more elegant cabin, nifty gadgets, capable and secure handling and available all-wheel drive." The interior options and touch-screen navigation are Cadillac staples and only enhance the elegant wood trim and leather seating. The 3.6L V6 produces 304 horsepower, admirable for a V6, and it maintains an above-average fuel economy at 18/27 mpg (city/highway). (www.edmunds.com, www.consumerreports.org)
Search used cars for sale and find the best deals near you at iSeeCars.com.
To get a FREE iSeeCars VIN Report for a car, click here.