Performance SUV is a term that really doesn't make a lot of sense. How can something that big and hulky be a performance vehicle? Saying you have one of the best performance SUVs is sort of like saying you have one of the world's fastest hourglasses; it just doesn't compute. But we're not actually talking about traditional performance here. Nobody in they're right mind is going to take an SUV slaloming through mountain roads with no guardrails at 80 mph. Instead, performance for an SUV means guts, intestinal fortitude. It means that these beasts can work, and work hard, while still giving the handling and comfort of sportier sedans. So let's take a look at these rolling oxymorons, the best performance SUVs.
1. 2010-2011 BMW X5 M          New Model MSRP: $85,500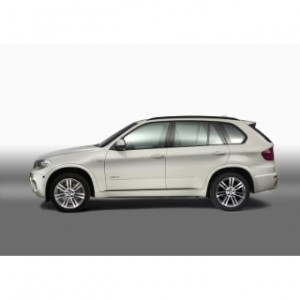 "Big, heavy and tall, the X5 M would seem to be the antithesis of every M car that has come before. And yet there's no doubt that BMW has masterfully created one of the best sporting SUVs to date." The handling and performance of this odd-looking sport-utility almost make you forget about the unrealistic price tag. It is one of the most athletic vehicles in any class. Boasting 555 horsepower from a 4.4L V8, the whiplash head restraints seem more necessary for everyday driving than for freak accidents. Should an accident happen, however, the X5 M is rated five stars in all government crash tests except for the frontal-impact passenger test which garnered it four stars. Despite its look and heavy curb weight, there's not a better performance SUV on the market. (www.edmunds.com, www.consumerreports.org)
2. 2010-2011 Porsche Cayenne          New Model MSRP: $60,700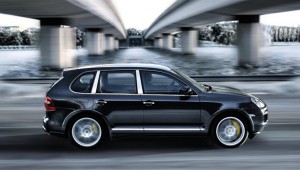 This All-Wheel Drive SUV stays on par with Porsche's tradition of superb handling and top-ranked performance. For peak performance, go with the Turbo S model as it pumps out 550 horsepower from a turbocharged 4.8L V8 engine. Though designed for performance and comfort, the Cayenne will do its share of the workload, boasting a 7,700-pound towing capacity when properly equipped. "The ride is firm but never harsh, and the brakes are strong. The Cayenne can also be a capable SUV when it comes to off-road work, but only with the optional Off-Road package." (www.edmunds.com, www.kbb.com, www.consumerreports.org)
3. 2009-2011 Infiniti FX50          New Model MSRP: $59,000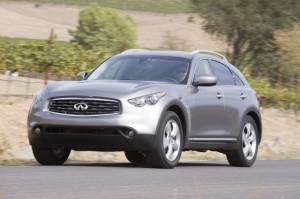 One of the meanest looking SUVs on the road, the FX50 lives up to its aggressive styling in every way, shape and form. "It may be light on practicality, but its impressive performance, unique styling and high-tech features make for an appealing overall package." The 5.0L V8 is bigger than other competitor's models but puts out slightly less horsepower at 390. It does, however, boast a slightly better fuel economy in the process, estimated at 14/20 mpg (city/highway). "FX50's V8 is smooth and refined in most situations, though it reveals some coarseness and vibration near redline that's absent from rivals like the X6 and Cayenne." (www.edmunds.com, www.consumerreports.org, www.motortrend.com)
4. 2010-2011 Mercedes Benz GL-Class          New Model MSRP: $82,850
"Classy and refined, the Mercedes-Benz GL-Class rises above the competition with its confident road manners and excellent build quality." Go with the GL550 if you want the most powerful performance available in this model. It comes strapped with a 5.5L V8 engine producing 382 horsepower and 391 lb-ft. or torque. Properly equipped it will tow up to 7,500 pounds. It is a Mercedes though, and it will have you knowing it no matter what you use it for. The cabin is both comfortable and luxuriously appointed with the top technological gadgets and conveniences. The second row seat does not adjust fore and aft which seems like a bit of a mishap for such a high-priced monster. (www.edmunds.com, www.consumerreports.org)
Search used cars for sale and find the best deals near you at iSeeCars.com.
To get a FREE iSeeCars VIN Report for a car, click here.