The best pickup trucks today are a lot different than they were 30 or 40 years ago. Back then, pickups were made for one specific purpose – working. They were built to haul, tow, trudge through swampy marshes and get beat on daily. They would be just as mud-covered inside as they were out. Nowadays, things are different. Trucks are meant to be every bit as tough as they were in the old days, and then some. They're also expected to be comfortable, if not luxurious, on the inside, providing all the accommodations and conveniences of a family sedan. They're not just for the workforce anymore. They're used as family vehicles; they're used for towing and hauling; they're used for camping trips and fishing expeditions; and, as was always, they're used to beat on. With all the diversity expected of trucks today, it's important to find the right one. So let's take a look at the best pickup trucks in a line of workhorses.
1. 2009-2011 Dodge Ram 1500          New Model MSRP: $20,610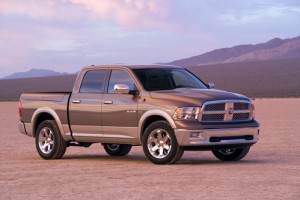 The Ram has been the model for what a pickup truck should be for a few years running now. "It sits atop our list of pickup trucks for its strong V8, classy interior and revolutionary rear suspension that makes it the smoothest-riding rig in the market." With more than five tons of towing capacity when properly equipped, it's one of the strongest ½-ton pickups available. It also boasts one of the best safety ratings in its class, earning five stars in government crash tests. Just try not to get hit on the driver's side where side impact ratings were only marginal due to the damage sustained to the driver's torso. (www.edmunds.com, www.consumerreports.org)
2. 2007-2011 Toyota Tundra          New Model MSRP: $23,455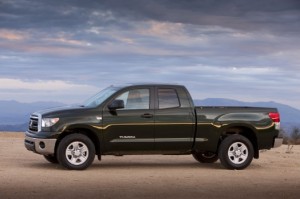 The Tundra seems to get better every year. That's saying a lot for something that's been around as long as it has. The 4.6L V8 engine, coupled with a six-speed automatic transmission, will pump out a shade more than 300 hp. For those who need a little extra force, there is also a 5.7L V8 option that will kick it up to 381 hp and 401 lb-ft. of torque. It is one of the quickest pickups on the road, reaching speeds of 60 mph in just over 6 seconds. "Shifts from the six-speed automatic transmission are prompt, and the console shifter's precise action makes it easy to use the manual mode while tackling steep highway grades or off-road challenges." (www.edmunds.com, www.kbb.com, www.consumerreports.org)
3. 2010-2011 Nissan Frontier          New Model MSRP: $17,540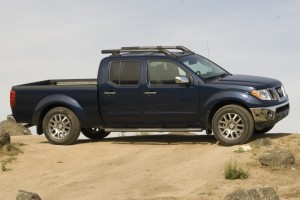 It's taken Nissan a little while to get this one right but they're making huge strides. You won't find a lot of the workhorse power that you'll find in bigger trucks, but you will find a capable pickup with one of the most accessible cabs made today. If you plan to do a lot of hauling, you'll want to equip it with the Utili-track system. It's a C-channel system which employs removable cleats, dividers, trays and storage bins running the length of the bed. There is a 4-cylinder option for those who don't need the meat, but most will want to go with the 4.0L V6 pushing 261 hp. (www.edmunds.com, www.motortrend.com)
4. 2008-2011 Ford F450 Super Duty          New Model MSRP: $44,720
Does the word "beast" mean anything to you? This is the role model for working-class trucks everywhere. It can haul more than three tons in its bed while still having the capacity to tow more than 24,000 lbs (with the fifth-wheel hitch). Despite its monstrous size, it retains very impressive handling and a smaller turning radius than its tinier siblings, the F-250 and F-350 Super Duty. It turbo-diesel engine is both reliable and admirable in its performance. The cab seats more like a sedan in both front and back seats, and the number of option and trim levels is astounding. Its price can get a bit excessive on the well-equipped end. (www.edmunds.com, www.consumerreports.org)
Search used cars for sale and find the best deals near you at iSeeCars.com.
To get a FREE iSeeCars VIN Report for a car, click here.