In a time when concern over gasoline prices and cutting dependence on foreign oil are increasing, consumers looking for alternative-fuel vehicles such as the best propane cars, may have a tough time of it – for now. Automakers just aren't building cars powered by propane at the current time – and haven't been since 2004.
Propane, or liquefied petroleum gas (LPG) is a clean-burning fossil fuel that can be used to power internal combustion engines. LPG or propane-powered cars produce fewer toxic and smog-forming air pollutants. LPG costs less than gasoline and is available from domestic sources.
While there are no currently produced LPG cars, there are retrofit companies that can convert a conventional gasoline-powered vehicle to propane.
While they're not best propane cars, consumers may be able to find propane-powered 2008 Ford F-150 LPI and 2009 Ford Rousch F-150 LPI pickup trucks. These are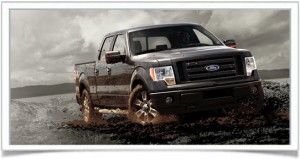 dedicated propane pickup trucks, powered by a 5.4-liter V8 mated to a four-speed automatic transmission.
For further information on best propane cars, check out the U.S. Department of Energy fueleconomy.gov website.
In the future, look for automakers to bring more LPG-powered vehicles to market. Some of the best propane cars then may be the 2011 Ford Transit Connect, Chevrolet Beat LPG and Chevrolet Spark LPG. Car Wale says, "The Beat LPG is currently in the final testing stage in the Indian [India] conditions." Ford's website says: "The 2011 Ford Transit Connect Taxi also will go into production later this year with an engine prep package that allows conversion to efficient, clean-burning compressed natural gas (CNG) or propane (LPG, or liquefied petroleum gas)."
Search used cars for sale and find the best deals near you at iSeeCars.com.
To get a FREE iSeeCars VIN Report for a car, click here.