No matter what you're looking for in a new automobile – engine size, amenities, power, handling, All-Wheel Drive; safety should always be at the top of the list. After all, you can't put a price on life. No matter what a car comes equipped with, neither the engine, radio, transmission nor navigation system will save your life in an accident. The best safest cars are all designed to protect you and your passengers should you ever suffer the misfortune of a collision. And they usually come with all that other stuff, too. So, if protecting yourself and your family is pretty high on your priority list, check out what the industry experts say are the best safest cars or top safest cars.
1. 2009-2011 Audi A4          New Model MSRP: $31,450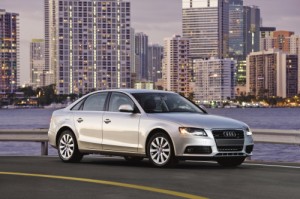 Whether you're looking at crash test scores, traction control or braking performance, you won't find a much better vehicle than the A4. Purchase it with the Sport package and it will reduce braking distance, stopping from 60 mph in an astounding 103 feet. It only comes available with a 2.0L 4-cylinder engine but it performs much more like a V6, hitting 60 mph in just over 6 seconds. Rear-seat-mounted side airbags come standard and a blind-spot warning system is available with the navigation package. It costs more than others in this class, but Audi luxury is worth the extra coin. (www.edmunds.com, www.consumerreports.org)
2. 2007-2011 Toyota Camry          New Model MSRP: $19,720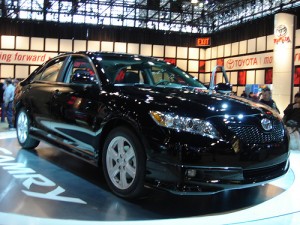 As one of the top-selling family sedans on the market, safety takes a precedence in the manufacturing of the Camry. Antilock brakes with brake assist, stability control, front-seat side airbags, full-length side curtain airbags and a driver knee airbag all come standard. Four trim levels increase the amount of options available from fairly standard to luxuriously technological and a sport-tuned suspension make it one of the best rides in this class. A higher warranty would be preferable as it comes with the standard 3 year/36,000 mile guarantee. (www.edmunds.com, www.kbb.com, www.consumerreports.org)
3. 2009-2011 Subaru Legacy          New Model MSRP: $19,995

Safety and handling seem to go hand-in-hand with the Legacy. That's important since the best way to survive an accident is to avoid one altogether. Still, should it happen, you'll be riding in a vehicle that earned top scores from both government and Insurance Institute for Highway Safety crash tests. The 2.5L 4-cylinder engine is your only option but it does come in a turbocharged model if you'd like the extra power. "In addition to its larger cabin, distinctive powertrains and standard all-wheel drive, the Subaru Legacy features a modern interior that can be outfitted with a full range of electronic gadgetry for buyers so inclined." (www.edmunds.com, www.consumerreports.org)
4. 2010-2011 Volkswagen Passat          New Model MSRP: $27,195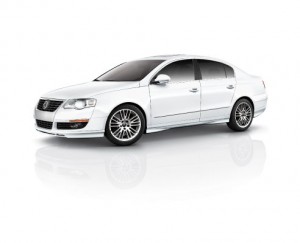 The Passat came one step short of perfect scores in government crash testing, earning only four stars in head-on collision testing. However, all side impact tests rated five stars for both drivers and passengers, so just avoid driving the wrong way down one-way streets. Braking performance is also top of the line and anti-whiplash front head restraints come standard. Rear airbags are not standard but are available as an option. The comfortable, upscale cabin makes it well worth the added price but road noise can get invasive at higher speeds. Still, the chassis and steering are both unmatched, even at freeway speeds. (www.edmunds.com, www.kbb.com)
Search used cars for sale and find the best deals near you at iSeeCars.com.
To get a FREE iSeeCars VIN Report for a car, click here.