Even with the surplus of SUVs, crossovers, and trucks available, the sedan remains the top seller in the automotive field. Finding the best sedan for the money in a saturated market, however, can be difficult. It's not always about price. It's not always about options, luxury, warranty or reliability either. It's about knowing you're getting a great value for your money. It's knowing that every penny you're spending for your sedan is being given back to you in a great driving experience, coupled with all the attributes listed above. If you're looking for this type of vehicle, you're looking for the best sedan for the money. They've all been extensively researched and are listed below.
1. 2010-2011 Mazda 3          New Model MSRP: $15,345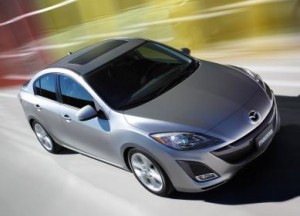 Though it's a tad on the smaller side, there isn't much else wrong with the Mazda 3. If you're looking for the best sedan that won't break your bank, this should be at the top of your list. It is a class leader in terms of interior design and comfort. For those who worry about space in a compact sedan, worry no more; the Mazda 3's seats offer a wide range of adjustment and a tilt-telescoping steering wheel that is adjustable to fit nearly any size driver. You also won't need much at the gas pump as the 2.0L 4-cylinder engine is rated at 24/33 mpg (city/highway). A 2.5L 4-cylinder is also available but will drop fuel economy slightly to 22/29 mpg. Options are plentiful and don't take the price out of the range of affordability. (www.edmunds.com, www.consumerreports.org)
2. 2010-2011 Audi A4          New Model MSRP: $31,450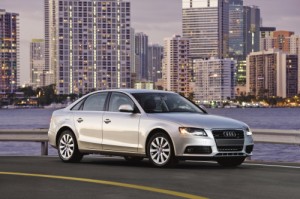 Audi's flagship handles like a sport coupe and feels like a luxury sedan. No matter what your preference of ride –  firm, soft, loose, tight – Audi's Drive Select system can give it to you. Fuel efficiency from the 2.0L turbocharged engine is on par with competitors at 23/30 mpg and the optional six-speed automatic transmission with manual shift control is one of the smoothest available. The interior is one of the nicest in this class, rivaled only by luxury models like the BMW 3 Series and Mercedes Benz S-Class. Trunk space is a whopping 16.9 cubic feet, sizable by even larger sedan standards. (www.edmunds.com, www.consumerreports.org)
3. 2010-2011 Infiniti G37          New Model MSRP: $33,250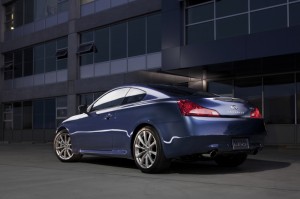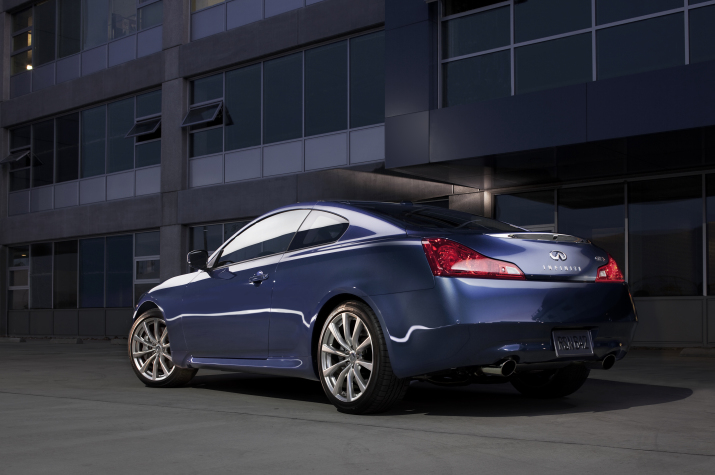 Though it may be pricy for some economy shoppers, the performance and luxury of the G37 make it well worth the money. It comes strapped with one of the most powerful V6 engines available, the 3.7L, pumping out 328 horsepower and 270 lb-ft. of torque. The seven-speed automatic transmission leaves gear changes at your fingertips with the help of a paddle control and downshifts are executed with precise throttle blips to match revs. Options such as the navigation package and the Premium package will add a few pennies to the overall cost, but if you're willing to splurge you won't be disappointed with where your money went. (www.edmunds.com, www.consumerreports.org)
4. 2010-2011 Cadillac CTS          New Model MSRP: $35,165
Another V6 monster that's high on horsepower, the CTS is defining what an American luxury car should be. Its base price may seem a bit high for this section but options are plentiful and don't drive the price up as fast as some competitors have a tendency to do. Fuel efficiency is estimated at 18/27 mpg, respectable for the 3.0L V6 and the 3.6L V6 as fuel efficiency does not change from one to the next. "The steering is nicely weighted and precise. Overall, this Cadillac offers an excellent ride and handling balance that gives the European sedans a run for their money, especially when equipped with the sport-tuned suspension." (www.edmunds.com, www.consumerreports.org)
Search used cars for sale and find the best deals near you at iSeeCars.com.
To get a FREE iSeeCars VIN Report for a car, click here.