The sedan has been one of the best-selling vehicles for more than 30 years thanks to the ever-growing size of families and people alike. There's more of a demand for comfort and extra space today than ever before. As such, car manufacturers have answered the call and added more leg room, bigger back seats, and smaller engine compartments to make the extra space in the interior. Unfortunately, with all the added space and amenities, prices have gone up as well. Still, there are plenty of quality, reliable sedans with all the trimmings available for under $30K. Here are the best sedans under $30K available, researched for you using all the major resources like Edmunds (www.edmunds.com), Kelley Blue Book (www.kbb.com), and Consumer Reports (www.consumerreports.org).
1. 2010-2011 Mazda 6 MSRP: $20,220
"While the amply proportioned Mazda 6 may no longer be the sportiest family sedan on the market, it is unquestionably one of the best." It provides a very roomy cabin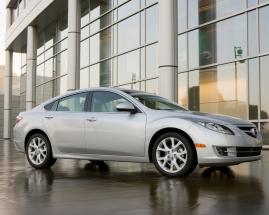 and one of the largest trunk spaces available. Fuel economy is in the range of 17/25 mpg (city/highway) even with a sporty 3.7L V6 engine that can reach 60 mph from a dead stop in just over six seconds. Interior controls can be a bit complicated but they are uniquely and comfortably positioned, sweeping from the dashboard down to the center console. The rear seat also splits 60/40 to enhance the already enormous trunk space for further hauling capacity. The low price makes the Mazda a premier choice for anyone shopping for a roomy, reliable sedan. (www.edmunds.com, www.kbb.com)
2. 2010-2011 Ford Fusion SE MSRP: $21,375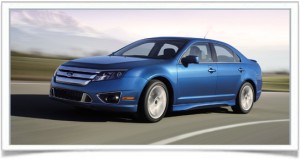 The two years see very little changes to the Fusion and that's for a reason. It sports a spacious interior, good fuel economy, and Ford's SYNC system which has become a groundbreaker for technological automotive advancements. Blind spot mirrors and the MyKey system are standard for all trim levels. The 3.0L V6, which comes standard with the SE trim option, is not as peppy as some of its competitors but it does provide smooth acceleration and reliable performance. "The 2011 Ford Fusion is one of the most engaging family sedans from the driver's perspective." (www.edmunds.com, www.kbb.com)
3. 2010-2011 Hyundai Azera MSRP: $26,270
"The Hyundai Azera delivers a level of quality and feature-rich content that is expected of higher-priced cars, making it a value-leading choice in this segment." While value

doesn't always mean low pricing, it does signify a quality and reliability in all aspects of build and design. The Azera may typify these prospects. With a powerful 3.8L V6 engine and an excellent warranty, this car should be fun for you to drive for years to come. It is prone to some road noise as well as some squeaks and rattles while driving which leave it further down on the list. However, the spacious interior and a 5-star safety rating, as well as the low price for a mid-size sedan, make the Azera a sound choice. (www.edmunds.com, www.consumerreports.org)
4. 2010-2011 Buick LaCrosse MSRP: $26,495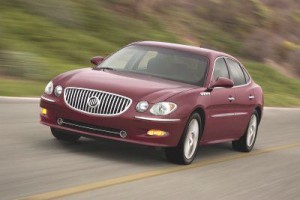 "The redesigned Buick LaCrosse takes a giant step forward with fresh styling, new features, and an impressive chassis. It has finally become a competitive upscale midsize sedan." One of the most aerodynamic of sedans, the LaCrosse provides comparable fuel efficiency at 17/27 mpg (city/highway) while still keeping its power with a 3.0L V6 engine. The interior is both spacious and driver-friendly; passengers are encompassed in a violet blue light and luxurious wood finish while driving at night. However, this is another sedan that, due to its new aerodynamic design, limits the amount of rear vision for the driver. (www.edmunds.com)
Search used cars for sale and find the best deals near you at iSeeCars.com.
To get a FREE iSeeCars VIN Report for a car, click here.