With the price of sedans steadily rising, thanks to added options, bigger engines and more advanced technology, buying one has become a major investment that people are now approaching with serious trepidations. Gone are the days of just walking into a dealership, finding a nice car and knowing that just about anything on the lot is within your budget. Now there are more worries about reliability, added options, warranties, and a monthly payment that could rival some mortgages. Thankfully, we're here to check all the best resources for you. What we've found is that there are several new sedans that can be had for under $40K that will provide luxurious comfort, stable reliability, and excellent performance with a smooth ride. Here are a few of the best sedans under $40K to consider.
1. 2010-2011 Infiniti G37 MSRP: $31,825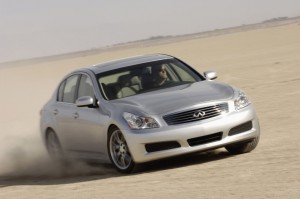 "Sport-focused, intelligently designed and attractively priced, the Infiniti G37 is an excellent choice for an entry-level luxury sport sedan." This is perhaps the best sedan available regarding pure performance, speeding from zero to 60 mph in an astounding 5.4 seconds. Don't believe that's all you'd be getting though. The interior controls are both comfortable and user-friendly; it also sports excellent materials and build quality both in and out. A touch-screen navigation package and Bluetooth technology round out the list of available options in the impressive G37. (www.edmunds.com, www.kbb.com)
2. 2010-2011 Cadillac CTS MSRP: $35,165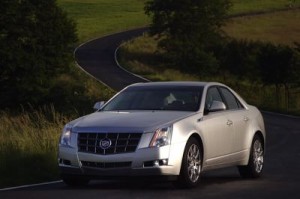 Cadillac takes the CTS and combines some major points that it has come to be known for over the years; a roomy interior, tons of luxury options, and one of the best handling cars on the road. The 2011 version remains vastly unchanged, sporting the same choices of a 3.0L or 3.6L V6. Either option will give 18/27mpg (city/highway). The one drawback may be the amount of rear visibility. New body designs have left the CTS with a very small rear window which may limit the driver's vision. An optional backup camera is available which may aid in this drawback. (www.consumerreports.org, www.edmunds.com)
3. 2010-2011 BMW 3 Series MSRP: $33,150
"Even entering its fifth year of production, the BMW 3 Series remains the best entry-level luxury sedan you can buy." Very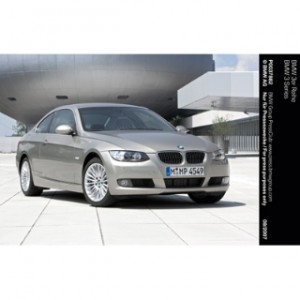 few sedans at this price range can match BMW's mix of luxury, smooth ride, and fuel efficiency all rolled into one like the BMW 3 Series. It has been America's best-selling luxury sedan and it shows no sign of letting up. The 3.0L inline 6-cylinder engine provides ample torque, reaches 60 mph in 6.4 seconds and still gives 17/25mpg. With a 4 year/50,000 mile warranty, it is one of the best bargains in the luxury car market today. (www.edmunds.com, www.kbb.com)
4. 2010-2011 Mercury Milan AWD MSRP: $33,365
Previous issues with poor material and irregular power steering have left the Milan further down on the list. However, newer models, especially the AWD version, have focused on remedying these issues and providing a sound vehicle with better handling, a smooth ride, and great fuel economy at 23/34 mpg. "The market is overflowing with competent family sedans, but the Milan's well-rounded nature helps set it apart." It may, however, be slightly overpriced at this range, considering everything you'd be getting. (www.edmunds.com, www.comsumerreports.org)
Search used cars for sale and find the best deals near you at iSeeCars.com.
To get a FREE iSeeCars VIN Report for a car, click here.