There's not too much surprise in the fact that four of the top five best selling cars August 2011 are all midsize cars. That's the bread and butter of American families. Midsize cars are fuel-efficient, roomy, and comfortable and offer all kinds of technology, convenience and safety features in a variety of trims.
1. 2011 Toyota Camry – The month of August was good for the 2011 Toyota Camry midsize, five-passenger family sedan, which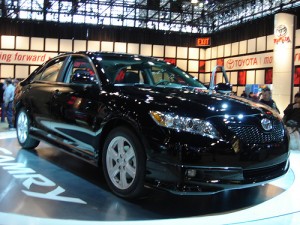 once again came in as the best-selling car in America with 30,185 sold. For the calendar year to-date through August, the Camry has sold a total of 204,670 units. That's down 7.4 percent from the same period last year, but still good enough for Camry to also lead in year-to-date sales. In fact, the Camry has been the best-selling car in America for nine consecutive years. The redesigned 2012 Toyota Camry will arrive in dealer showrooms in October and Toyota has no intentions of relinquishing its sales crown anytime soon.
2. 2011 Nissan Altima – The midsize Nissan Altima sedan is a solid number two of best selling cars, August 2011. For the month, the Altima sold 23,016 units, while for the calendar year through August 31, the total is 176,198. That's up 18.3 percent year-over-year. For the past nearly-two decades, the Nissan Altima has succeeded as a practical family sedan that also appeals to those seeking a sporty ride, due to its performance and handling ability.
3. 2011 Chevrolet Cruze – Chevy's hot-selling midsize 2011 Chevrolet Cruze is hot behind the Altima, selling 21,807 in August and 169,427 year-to-date. As the Cruze is an all-new model for 2011, there's no year-over-year difference. Consumers have been wild about the Cruze from the day Chevy introduced it. Roomy as a midsize inside, the Cruze competes in the compact segment. The sedan is highly fuel-efficient as well, and the Cruze Eco model achieves an EPA-estimated 42-mpg highway fuel economy. It's also a 2011 Top Safety Pick from the Insurance Institute for Highway Safety (IIHS) and has earned a five-star overall rating from the National Highway Traffic Safety Administration (NHTSA) for the 2012 model.
4. 2011 Hyundai Sonata – From the Korean automaker, the 2011 Hyundai Sonata midsize four-door sport coupe, redesigned for 2011, sits in solid fourth place. For August, the Sonata sold 20,682 units. Year-to-date, 156,580 have been sold. The Sonata, which is now classified by the EPA as a full-size family sedan, still competes in the midsize segment. Sonata is available in GLS, ST and Limited trim levels, and is powered by a 198-horsepower 2.4-liter direct-injected inline four-cylinder engine, 274 horsepower 2.0-liter turbocharged engine, or Hybrid model which pairs a 2.4-liter engine, electric motor, and advanced lithium polymer battery. The 2012 Hyundai Sonata is also a NHTSA five-star overall rated family car.
5. 2011 Honda Accord – The Honda Accord, in fifth place of best selling cars August 2011, sold 18,439 units during the month.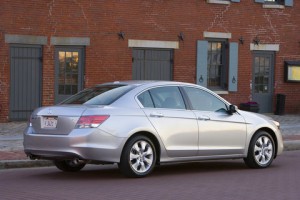 Year-to-date sales of 162,375 are off 16.4 percent compared to the same period in 2010. Much of that is due to supply-related problems as a result of the March earthquakes in Japan. The midsize, five-passenger Accord is available in coupe and sedan in a variety of trim levels. For the past three decades, Honda Accord has come to symbolize practical, reliable, comfortable and intelligently engineered transportation. It isn't sexy, but it stands the test of time. And the 2012 model earns a NHTSA five-star overall rating.
In spots six through ten of the best selling cars August 2011, with monthly sales in parentheses, are: #6 – the midsize 2011 Ford Fusion (17,925); #7 – the midsize 2011 Chevrolet Malibu (17,840); #8 – the compact 2011 Toyota Corolla (16,420); #9 – the compact Volkswagen Jetta (14,500), and #10 – the compact 2011 Ford Focus (14,093).
Search used cars for sale and find the best deals near you at iSeeCars.com.
To get a FREE iSeeCars VIN Report for a car, click here.