It's always interesting to see which cars wind up sales leaders, and now that it's January 2011, we're pleased to present the list of best selling cars in 2010. There are, of course, some predictable winners. But the numbers separating individual models are shrinking, especially noteworthy among the number one and number two best selling cars in 2010, the Toyota Camry and Honda Accord.
1. Toyota Camry – With 2010 calendar year sales totaling 327,804, the Toyota Camry is the undisputed leader of best selling cars in 2010. With its spacious and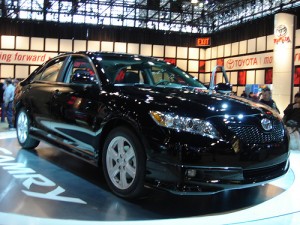 comfortable interior and refined smooth engines, plus the availability of a Hybrid, the 2011 Toyota Camry is also fuel efficient, with EPA-estimated 22 mpg city/33 mpg highway, and the starting MSRP is $19,720. Still, it hasn't been redesigned since 2008. Automobile comments: "The Toyota Camry offers excellent reliability and is expected to have a low cost of ownership…If you're looking for a safe, reliable midsize vehicle, and aren't as concerned about thrilling performance, the Camry may be the vehicle that you're looking for."
2. Honda Accord – Long considered a go-to family car in terms of reliability and the Honda brand name, the Accord midsize car narrowly missed out on the 2010 sales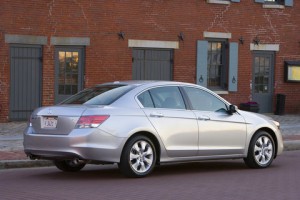 crown, coming in at 311,381 units. Among Accord's many honors is that the car has been named to Car and Driver's 10Best list an astounding 24 times. Reviewing the 2011 model, the publication observes that Accord "remains a first-rate ambassador to the segment."
3. Toyota Corolla – Although many reviewers consider the Toyota Corolla merely adequate in the intensely competitive small car field, the sales numbers of this affordable family car tell a different story. For 2010, Corolla racked up 266,082 sales, cinching the number three spot among sales leaders. MSRP starting at $15,600 and EPA-estimated fuel economy of 28 mpg city/35 mpg highway are good reasons why. Motor Trend said this about the 2009 Corolla: "It's the perfect carpool-commuter and ideal for small families willing to ride in an efficient alternative to SUVs, minivans, and the Prius."
4. Honda Civic – New Car Test Drive says of the 2011 Honda Civic, "The Civic continues to hold its position at the top of the highly competitive compact class, thanks to innovative styling, refinement, Honda reliability, and a broad model line that ranges from the eco-friendly Civic Hybrid to the racy Civic Si." Indeed, with 2010 calendar year sales of 260,218, Civic easily captured the number four spot in best selling cars in 2010.
5. Nissan Altima – For calendar 2010, the midsize Nissan Altima closed out the year with 229,263 sales. The 2011 model has impressive EPA-estimated 23 mpg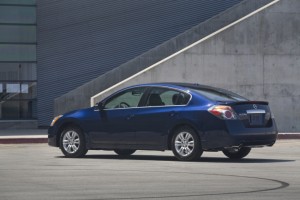 city/32 mpg highway, and MSRP starting at $19,900. Car and Driver says: "With a big back seat and a sporty and firm chassis, and handsome styling, the Altima has carved out a sizable niche in the mid-size sedan class. Interior quality is not its strongest suit, but the engines are willing, the price is right, and, unlike rivals, it has more than a modicum of driving excitement."
6. Ford Fusion – Refreshed for 2010, winning Motor Trend Car of the Year for 2010 and a Consumer Guide Best Buy helped propel the Ford Fusion to number six in the best-selling cars in 2010 with sales of 219,219. Crisp handling, three engines, available all-wheel drive, and impressive fuel economy (EPA-estimated 22 mpg city/32 mpg highway in base 2.5-liter four-cylinder engine), and available hybrid, are other compelling selling points in the 2011 Fusion. Consumer Guide observes: "Regardless of which model suits your fancy, Ford's midsize sedan is a Best Buy that offers a breadth and depth of trim levels, powertrains, and features that few rivals can match."
7. Chevrolet Malibu – An affordable midsize sedan that's perfect for the family, the Chevrolet Malibu chalked up 198,770 sales in 2010. Car and Driver says (of the 2011 Chevrolet Malibu), "Indeed, stylish sheetmetal, an attractive interior, and competent dynamics make this domestic four-door an attractive alternative to the segment's Japanese bestsellers."
8. Hyundai Sonata – Remarkably fuel-efficient, with EPA-estimated fuel economy of 24 mpg city/35 mpg highway, and sharply-styled inside and out, the all-new Hyundai Sonata midsize sedan slots in at number eight spot in the best selling cars in 2010. Total calendar year sales came in at 196,623. Edmunds comments: "It's bang-on 20 grand for a base GLS with manual transmission, and the full- zoot Limited sans navigation commands just a hair over $26 grand. This is, quite frankly, a tremendous amount of car for the money."
9. Ford Focus – With 2010 sales of 172,421, the Ford Focus compact is nearing the end of its current generation. Of the 2011 model, Car and Driver notes: "The Focus is Ford's answer to the Honda Civic and Toyota Corolla. Viewed in terms of dynamics, it's a tepid answer. Viewed in terms of sophisticated infotainment electronics, such as the SYNC system, it's competitive."
10. Chevrolet Impala – The only large car (by EPA classification) on the list of best selling cars in 2010, Chevrolet Impala posted an impressive 172,078 sales for 2010 – closing on on Ford Focus. With a base price of $24,000 and change, Impala offers decent power and good fuel economy, despite its aging design. Consumer Guide remarks: "Chevrolet's venerable midsize car is affordable, relatively roomy, and has competent road manners. Still, this sedan feels dated when compared to class leaders."
Search used cars for sale and find the best deals near you at iSeeCars.com.
To get a FREE iSeeCars VIN Report for a car, click here.