Think you know the best selling crossovers in 2010? While some may be a no-brainer, others may come as a bit of a surprise. Crossovers are car-like SUVs, also called CUVs. Since the crossover segment is huge, if your favorite isn't on the top 10 list, it's probably a bit further down. Here are the best selling crossovers in 2010:
Honda CR-V – No doubt about it, with 2010 sales of 203,714, the Honda CR-V reigns supreme at number one spot of best selling crossovers in 2010. In fact, CR-V is up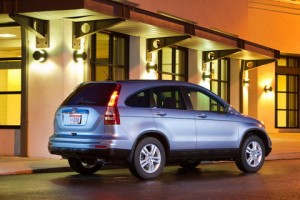 7.2 percent over 2009 sales of 191,214. Consumer Guide comments: "CR-V…excels for its 'just-right' blend of comfort, refinement, passenger room, and cargo versatility. Lots of standard safety and convenience features and Honda's reputation for reliability and resale value further bolster its Best Buy appeal."
Ford Escape – Ford's Escape compact CUV comes in at the number two spot with sales of 191,026 in 2010, compared with 173,044 the year prior (an increase of 10.4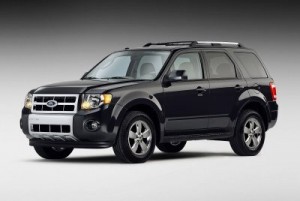 percent). Popular Mechanics says: "Ride quality is impressive in all models, and the suspension's compliance soaks up big potholes and surface irregularities surprisingly well."
Toyota RAV4 – Fans of the Toyota RAV4 have to be pleased. Sales of 170,877 in 2010 kept this compact CUV in number three spot, while the numbers were 15.4 percent higher than 2009 sales of 149,088. Car and Driver observes: "The RAV4 is one of America's favorite SUVs…It's roomy for both people and cargo, there's an available third-row seat, and the optional 269-hp V6 gives it some real muscle."
Chevrolet Equinox – The midsize Chevrolet Equinox is ratcheting up the sales charts with a 74.1 percent increase in year-over-year sales. In 2010, Equinox sold 149,979 units, versus 86,148 in 2009. Consumer Guide observes: "Equinox boasts quiet powertrains, flexible passenger and cargo accommodations, and value pricing…This Chevrolet is a Recommended choice that merits serious consideration."
Ford Edge – Ford's second CUV in the best-seller list is the midsize Ford Edge. Sales last year of 118,637 were up 34 percent from 2009's 88,548 units sold. Car and Driver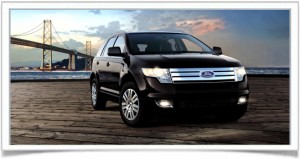 says: "Freshened front and rear, Ford's popular mid-size crossover adds more chrome and muscle for 2011."
Kia Sorento – An all-new entry in the CUV market, the Kia Sorento accounted for 108,202 sales in 2010 – good enough for number six spot in the best selling crossovers in 2010 list. Consumer Guide says:  "Sorento's transformation to a crossover SUV from a traditional truck-type design works to its benefit…strong warranty and many available upscale features add to its Best Buy appeal.
Chevrolet Traverse – Another Consumer Guide Best Buy, the Chevrolet Traverse posted 2010 sales of 106,744, compared with 91,074 in 2009 – a 17.2 percent increase. Consumer Guide remarks: "Traverse offers space, power, and decent handling in an exceptional package that looks and feels more expensive than it is. Put the Best Buy Traverse on your shopping list."
Honda Pilot – You'd expect Honda Pilot to be among the top 10, and it is, with sales last year of 102,232 (compared with 83,901 in 2009, up 22.8 percent). Car and Driver comments: "Honda's class-leading and comparison-test-winning Pilot crossover has a spacious and stylish interior and a square-jawed SUV look that resonate with buyers and C/D editors alike."
Lexus RX – The Lexus RX luxury CUV comes in at number nine spot with 2010 sales of 95,790. That's an increase of only 3.3 percent over 2009 sales of 93,379. Market Watch observes: "The RX is comfortable and especially stylish inside with good cargo capacity and Lexus dealers' reputation for superior customer service."
Toyota Highlander – Coming in at number ten on the best selling crossovers in 2010 list is Toyota Highlander. Sales of 92,121 in 2010 cinched the spot, compared with 83,118 in 2009, an increase of 11.6 percent. Motor Trend opines: "Now built exclusively at Toyota's Princeton, Indiana factory (the hybrid still comes from Japan), the Highlander V-6 remains a very competent, capable, and well-executed three-row crossover. Perhaps to a fault."
Curious about the next three on the best selling crossovers in 2010 list? They are the Hyundai Santa Fe with sales of 76,680, GMC Acadia with sales of 68,295, and Ford Explorer with sales of 60,687.
Search used cars for sale and find the best deals near you at iSeeCars.com.
To get a FREE iSeeCars VIN Report for a car, click here.