The list of best selling luxury cars August 2011 includes four German, three domestic, two Japanese and one Korean makes. In the top five, two each are from German automakers BMW and Mercedes-Benz, and domestic automakers Cadillac and Buick, while one is from the Japanese automaker Infiniti. While the shuffling for position continues, as it does every month, one thing doesn't change: who's at the top.
1. 2011 BMW 3-Series – There's one undisputed leader of the pack of best selling luxury cars August 2011, and that is the 2011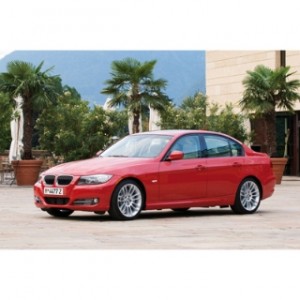 BMW 3-Series. Once again, the 3-Series tallies up more than 8,000 in sales for the month – 8,775 to be precise – and year-to-date sales through August 31 total 61,277. That is down 4.9 percent compared with the same period last year, but the "ultimate driver's car" is still way out in front of the competition. What's the attraction? The 3-Series has a proven track record, powerful engines, exquisite ride and handling, strong crash test scores, and the BMW name.
2. 2011 Cadillac CTS – Moving up from its sixth place position in July, the 2011 Cadillac CTS is really on a roll, racking up sales of 5,783 during August. For the year to-date, the Cadillac CTS has sold 37,237 units, up 29.5 percent year-over-year. Reviewers are unanimous in praise of the CTS sedan, coupe and wagon and its CTS-V variants for their distinctive styling, sharp handling, ample power and loads of class. This is luxury that's affordable and purely American.
3. 2011 Mercedes-Benz E-Class – A full-size, large luxury sedan, the 2011 Mercedes-Benz E-Class offers consumers superior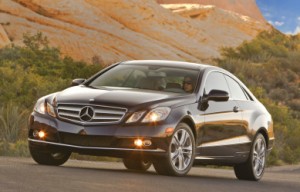 quality, Top Safety Pick status from the Insurance Institute for Highway Safety (IIHS), and is available in a number of different body styles. For August, sales of 5,628 were once again good enough for third place, the same spot the E-Class held last month. Calendar year-to-date, the E-Class has sold 42,702 units, up 9.1 percent year-over-year.
4. 2011 Infiniti G – With its coupe and sedan models and numerous trim levels, the 2011 Infiniti G is in fourth place of the best selling luxury cars August 2011, selling a total of 5,548 units during the month. Year-to-date (through August 31), the Infiniti G has sold a total of 38,354. The entry-level midsize luxury car is manufactured by Nissan, the parent company of Infiniti. Why do consumers flock to the Infiniti G? Consider this: outstanding performance, and top-level handling, power quality, comfort and exterior styling.
5. 2011 Buick LaCrosse – Although it's slipped three spots from last month's second place, the 2011 Buick LaCrosse still sold 5,422 units during the month of August. So, it's just 126 units shy of fourth-place Infiniti G. For the calendar year-to-date, the Buick LaCrosse has sold a total of 40,720. That's down 4.8 compared to the same period in 2010. A 2011 IIHS Top Safety Pick, the 2012 Buick LaCrosse has also just earned a five-star overall rating from the National Highway Traffic Safety Administration (NHTSA).
In spots six through ten of the best selling luxury cars August 2011, with monthly sales in parentheses, are: #6 – 2011 Mercedes-Benz C-Class (4,728); #7 – 2011 BMW 5-Series (4,294); #8 – 2011 Lexus ES (3,887); #9 – 2011 Buick Regal (3,820), and #10 – 2011 Hyundai Genesis (3,253).
Search used cars for sale and find the best deals near you at iSeeCars.com.
To get a FREE iSeeCars VIN Report for a car, click here.