Small SUVs, also called crossovers, are a nice cross between the efficiency of the standard sedan and the additional roominess of a larger SUV. Today's crossovers provide the additional cargo space and roominess, but also allow for the additional fuel mileage and economy of smaller models. They are evolving and that means good things for automobile consumers. After research from all the top automotive professionals at Consumer Reports, Edmunds, Motor Trend, Car and Driver, and J.D. Power & Associates, here are the best small SUVs for 2012.
1. 2012 Chevrolet Equinox        New Model MSRP: $23,530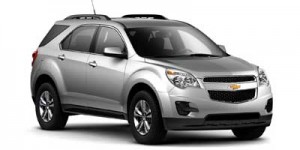 "We all know how much Americans love their SUVs, so when Chevrolet introduced the Equinox, a smaller, less-expensive and more fuel-efficient version of the traditional SUV, its acceptance among buyers seemed a no-brainer." It features a simple design, basically resembling a sedan that has had its roof pushed upward, and its seating is comfortable enough for long journeys. Rear legroom is no longer an issue for this small SUV, but cargo capacity does lag behind competitors. Its price, however, is still right in the thick of the competition.
2. 2012 Volkswagen Tiguan        New Model MSRP: $22,840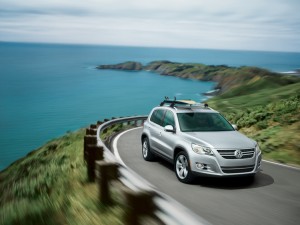 The Tiguan's one weakness is in reliability, where it scored only five out of ten in a study based on the past three years of performance. With one of the lowest MSRPs available, it does leave some room in the wallet for those needed repairs though. Everything else you'll get with this German-engineered SUV is simple but elegant. Its interior is more understated than previous models, but what it relinquishes in flash, it more than makes up for in practicality and sedated luxury.
3. 2012 Audi Q5        New Model MSRP: $35,600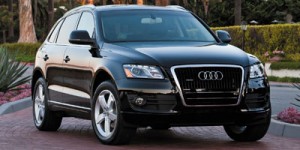 Ranking number one out of eight in the luxury compact SUV category, the Q5 possesses nearly every feature a driver could ask for. "Although nearly every automaker has talked big about downsizing, in essence, replacing larger engines with smaller-displacement, forced-induction power plants to deliver similar performance and allegedly better fuel economy, Audi is among the few really going all-in with the strategy." The base 2.0-liter turbocharged four-cylinder engine is plenty powerful, and it helps consumers avoid a pricy upgrade to the 3.2L V6.
4. 2012 Volvo XC60        New Model MSRP: $33,300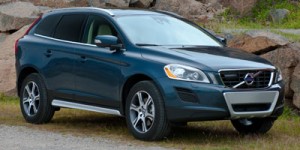 The XC60 returns with a bit of a sacrifice in off-road capability, but the sacrifice is well worth the on-road handling and comfort that is gained. Safety and performance scores are both excellent, as is the amount of luxury, but the U.S. News Vehicle Dependability Study shows that reliability is truly one of the Volvo's greatest strengths. This is one of the most high-quality SUVs available, and the features are commensurate with all the luxury consumers would receive from high-end models. Avoid the complicated navigation system as it is both pricy and difficult to manage at first. Stick with an aftermarket GPS is you really want the navigation feature.
5. 2012 Honda CR-V        New Model MSRP: $22,295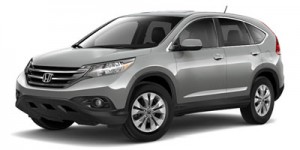 The CR-V is no stranger to the Best Models list, but it is definitely not accustomed to being so low on the list. Safety and reliability are both still strengths for the Asian compact SUV, but consumers are growing bored with its exterior style, poor performance, and excessive road noise. Its price and extensive family-friendly features, however, are enough to keep at the top of every family's SUV shopping list.
Search used cars for sale and find the best deals near you at iSeeCars.com.
To get a FREE iSeeCars VIN Report for a car, click here.