Get ready driving enthusiasts, the new sports car line for 2012 is here and the reviews are in. Don't you just love the sound of that sentence? It immediately invokes the smells of burning rubber, the sound of a revving engine, the feel of leaning into a tight corner, and the thought of it all being loaded into a comfortable, smooth, sleek ride. The votes have been tallied from all the automotive experts at Consumer Reports, Edmunds, Motor Trend, Car and Driver, and J.D. Power & Associates, and these are the best sports cars of the 2012 model year.
1. 2012 Ford Mustang        New Model MSRP: $22,310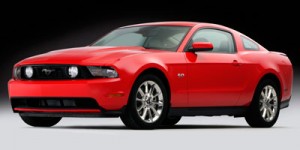 If you're looking for a nostalgic muscle car experience, you can't get much better than the Mustang. It's available as both coupe and convertible, which is one of the most appealing aspects of this sports car legend, but if you've got the extra cabbage to splurge you'll want to kick up to the GT500 and get the full hair-blown muscle car experience. The minor shrinking of the rear end doesn't help an already cramped rear seat, but it does improve handling on a vehicle that already handled incredibly well.
2. 2012 Chevrolet Corvette        New Model MSRP: $49,600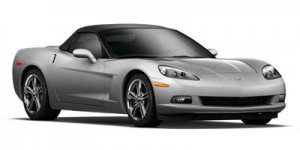 If it's luxury you're looking for in your sports car then you need look no further than the Corvette. It is a legend of sporty style and still possesses the speed to blow the doors off just about anything else on the road. "Like any antihero, there's a certain charm and charisma in the Corvette's antisocial good-guy persona. It's got great curves; it makes beautiful noises; it's terrifically fast if you're good enough to handle it properly; and, in pure performance-per-dollar math, it's nigh unbeatable."
3. 2012 Porsche Cayman        New Model MSRP: $51,900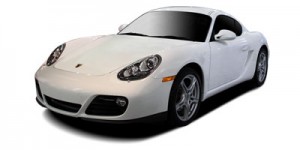 Everything about the Cayman screams Porsche, especially the curving sleek exterior style. As for performance, well, let's just say that anyone who has driven one isn't incredibly eager to be putting it back. It is nearly flawless in its handling of curves, and receives very high marks for interior excellence. Where it gets hairy is when you want to begin adding options; they can get rather pricy. It does remain high on the reliability scale though, earning 9 out of 10 points in the U.S. News reliability rating.
4. 2012 Mazda MX-5 Miata        New Model MSRP: $23,470
The price of the Miata has rollercoastered through the years in terms of overall value, but the MSRP it sits at now is right about where it needs to be. This is one of most fun vehicles you could ever take for a drive. It possesses the superb handling of a Porsche, the rapid acceleration of a Honda Civic, and an available convertible option that makes both of those attributes that much more fun. All that fun and you get the fuel efficiency of a small four-cylinder engine too.
5. 2012 Dodge Challenger        New Model MSRP: $24,995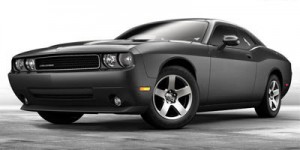 "Though it's played third fiddle to the Ford Mustang and Chevy Camaro in comparison tests, the Challenger is still an appealing reincarnation of the '70s original. It's big and heavy, but its muscle-car presence is undeniable." Not only do you get the muscle car presence, but the Challenger may be the most practical vehicle choice on this list as it possesses the largest interior and the most trunk space. It's not as nimble as competitors but it still provides that bit of nostalgia the new styling was meant to invoke when driven.
Search used cars for sale and find the best deals near you at iSeeCars.com.
To get a FREE iSeeCars VIN Report for a car, click here.