There's something about a sports car that brings out the kid in everybody. The lean, sleek look, bright colors, and deep, mean, tire-squealing raw power packed under the hood gets pulses pounding and hearts racing. There aren't too many guys out there who don't dream of the day they can drive their very own, brand new, rocket fast sports car of the lot, lighting up the tires before the odometer has even reach 10 miles. And for less than $40K that dream can become a reality for many. It's only a question of which brand fits you best. Are you looking for style and comfort or performance and reliability? Perhaps there's a muscle car from your childhood that has been remade today with a similar body style that entices you. Whether old style or new, sleek or mean, let's see what can be found with the best sports cars under $40,000.
1.) 2011 Dodge Challenger Base MSRP: $26,050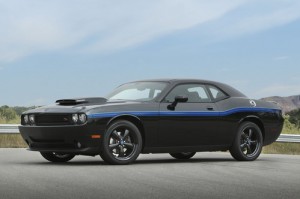 Get this one while it's hot! Rumors are swirling that Dodge will soon pull this classic remake in favor of a more robust and beefed-up Charger. Until then, there have been a few changes to this year's model Challenger that make it worth grabbing. It all starts under the hood. This year's model will get the new 3.6L Pentastar V6 as well as the new 6.4L Hemi V8 in the SRT-8 models. The V6 provides a nice get-up-and-go but the Hemi V8 is downright mean.
It will be sporting a lower front fascia, new tires, and new door handles on the body. The lower front fascia provides a more aerodynamic front end. This coupled with more powerful engines across the board mean this bad boy will flat-out move. The list of options is also made to entice the driver into that classic muscle car feel. Bright metallic brake and gas pedals, a center console-mounted AutoStick shifter, and deep-funneled gauges all have the look and feel of the older version. It will also keep previously available options such as push-button starting, power outlets, and the G-force meter.
2.) 2011 Cadillac CTS Base MSRP: $35,165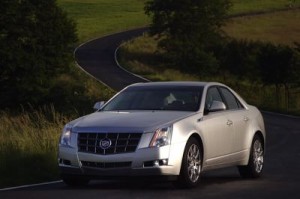 While many will consider this a luxury car, don't be fooled. This one comes with the option of a supercharged OHV 6.2L V8 that will pump out 556 horses at 6100rpm. Available in 6-speed manual and automatic, it also comes with the options of a 3.0L and a 3.6L V6. Acceleration on all three engines is above average.
Despite its power, it's still a Caddy and it comes with all the luxurious options you'd expect from one of the luxury leaders. Keyless entry, heated mirrors, dual-climate A/C, and steering wheel audio controls are just a few. A little pricier than some sports cars, it all provides the roominess to make up for the extra cost. It's one of the first 4-door sports cars that can actually blow the doors off of several competitors.
3.) 2011 Ford Mustang Base MSRP: $22,995

You have to love the Mustang just for the stares it draws when rumbling down the road. Arguably the meanest looking sports car on the market, it's hard not to picture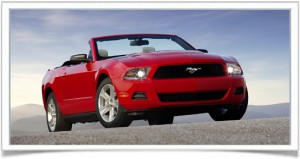 this baby flying down the road at speeds that would blow your hair off. Even better for this year's model is the addition of a brand new 3.7L V6. Despite being smaller than its 4.0L predecessor, the 3.7 actually turns out more horsepower and torque than the older versions. A new V8 is also rumored but nothing concrete is available as of yet.
Easily the best part of this beast is the interior. Everything in this car reads classic feel with modern look and performance. Ford's pull-drift compensation will also allow for much better handling as it automatically adjusts for road crown and wind sheer. It will also come equipped with the Active Nibble Control which will reduce vibration from out-of-balance tires and warped brake rotors.
4.) 2011 Chevrolet Camaro Base MSRP: $22,680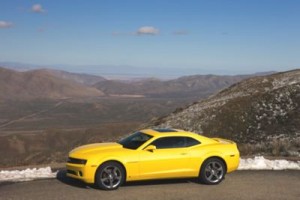 This one makes the list more for tradition than for worth. That's not saying that it doesn't belong here, it just lacks some of the classic feel that its American competitors have steered toward in recent years. It's modeled after the '69 Camaro but still feels like its missing something with the V-shaped grille and sunken headlights. Despite that, it may be one of the best riding sports cars of its class. It comes equipped with a 3.6L V6 or a 6.2L V8 which could feature GM's Active Fuel Management cylinder deactivation. This should save slightly on gas when travelling at higher speeds.
The list of options isn't astounding and if you're looking for leg room, look elsewhere. But with the new engines and a rumored change in body style and interior features coming, this is one that you can grab in the hopes that it will one day become a classic once more.
Search used cars for sale and find the best deals near you at iSeeCars.com.
To get a FREE iSeeCars VIN Report for a car, click here.