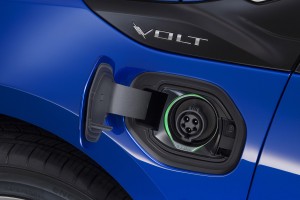 Gas prices are the lowest they've been in a decade and there seems to be no end in sight to cheap gas. Still, the push for alternative-powered vehicles, specifically electrics and plug-in electrics continues. Some states offer better incentives and have more public charging stations than others and there are a few vehicles that are only available in certain states. With this in mind, we look at the best states for owning an electric car, all things considered.
States with Most Public Charging Stations
Since states vary in terms of what they offer, a number of factors need to be considered. First, here's a look at the 10 states with the most public charging stations. That's a clear-cut indicator for those thinking about electric vehicles and plug-in hybrid electrics.
California —It should be no surprise that California leads all other U.S. states in the number of electric vehicles and public charging stations. The Golden State has about half of the registered 330,000 electric vehicles in the country and 8,440 public chargers (out of a nationwide total of about 33,000 public chargers). Gov. Jerry Brown has pledged to increase the number of California's registered EVs to 1.5 million by 2025. In terms of incentives for EVs,
Texas — Second on the list in numbers of public charging stations is Texas with 1,604.
Florida — If you want to own an electric car in Florida, you're in luck – as far as public charging stations, that is. The Sunshine State has 1,504 public chargers, making the state third on the list of most public charging stations. In 2013 the state was number four with 880 stations.
Washington — In the Pacific Northwest, Washington state has a total of 1,340 public chargers, making it the fourth best for electric vehicle owners looking for a place to recharge.
New York — There's been a big push in New York State to increase electric vehicles – in New York City's fleets and elsewhere throughout the state. While New York ad 524 public charging stations in 2013, there are now 1,111, making New York State the fifth best U.S. state for public charging stations.
Oregon — Another Pacific Northwest state long associated with electric vehicles is Oregon, coming in at number six with 970 public charging stations.
Georgia – Home to 1,006 public charging stations, Georgia is number seven on the list of states with most public chargers.
Massachusetts – There are a total of 880 public charging stations for EVs in Massachusetts.
Illinois – Mitsubishi has a plant in the state where sales of the i-MiEV are prominent. Illinois has 833 public charging stations throughout the state.
Maryland – Coming in at number 10 on the list is Maryland with a total of 745 public charging stations in the state.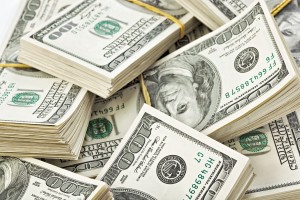 States with Best EV Incentives and Rebates
One trend that's disappointingly downward is the number of states offering incentives or tax credits for the purchase or lease of EVs. Some states that once offered such rebates/incentives have suspended or eliminated them. Still, there are good rebates/incentives/tax exemptions available in the following eight (counting Pennsylvania) states:
Colorado – up to $6,000 income tax credit
Connecticut – up to $3,000 (first-come, first-served)
Maryland – $3,000 excise tax credit
California – up to $2,500 (but now based on income)
Massachusetts – up to $2,500 for PEVs
New Jersey – EVs exempt from sales and use tax (on a $30,000 vehicle, for example, the exemption is worth $2,100)
Utah – up to $1,500 for EVs and hybrids; plug-in hybrids $1,000
It should be noted that Texas, Georgia and Illinois have halted state incentives for the purchase or lease of EVs. Georgia ended its $5,000 tax credit July 1. Illinois suspended its $4,000 rebate in March. The state had paid out $14 million in rebates since 1998. Oregon also has no state tax reduction or rebates for buying EVs.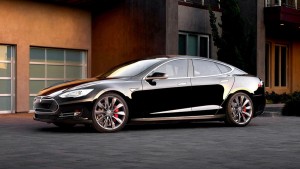 Latest News: Pennsylvania Offering Rebates for Alternative Fuel Vehicles
The Pennsylvania Department of Environmental Protection (DEP) just announced it will offer limited number of rebates to state residents who purchase an alternative fuel vehicle. Electric vehicles, such as the Nissan Leaf, Ford Focus, Chevy Volt and similar models from Tesla and BMW are eligible for a rebate of $2,000. The DEP also offers a $1,000 rebate for plug-in hybrid electric vehicles and battery-electric vehicles (e.g. the Toyota Prius plug-in, Ford C-Max Energi, Ford Fusion and Honda Accord).  To qualify for a rebate, the vehicle must be registered in Pennsylvania, operated mostly in the state, and purchased no more than six months before the owner submits an application for rebate. The program will be reassessed after payout of the first 250 rebates at $2,000 or June 30, 2016, whichever comes first.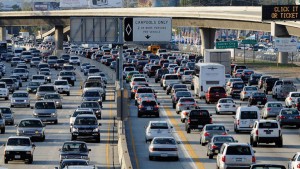 10 States with Extra EV Registration Fees
The economics of EV ownership get a little more complicated when factoring in the fees certain states are charging EV owners in additional registration. The justification apparently is to help offset highway maintenance costs, although the amount of money collected by charging additional registration fees for EVs doesn't put a dent in the infrastructure needs. Granted, EVs don't pay federal and state taxes at fuel pumps, because they don't use gasoline, and therefore these EVs don't contribute to the coffers for highway maintenance. But the additional registration fee seems more like a penalty imposed on EV owners than anything else. For those considering an EV, the extra registration fee might cause them to rethink their plans.
The following 10 states now charge extra registration fees for EVs:
Wyoming — $50
Colorado — $50
Virginia — $64
Nebraska — $75
Missouri — $75
Washington — $100
North Carolina — $100
Idaho — $150
Georgia — $200
Michigan (coming in 2017) — $100
HOV Lane Access, Exemption from Emissions Testing, Free Parking
The news isn't all bad when it comes to U.S. states and the incentives or perks they give to EV owners. Even in states such as Georgia that not only eliminated EV purchase incentives and at the same time tacked on $200 in EV registration fees, there's still access to HOV lanes as a balm to ownership. HOV lane access for EVs is permitted in Arizona, California, Florida, Hawaii, Maryland, New Jersey, Utah, and Virginia. In New York, owners of plug-in electric and hybrid electric vehicles may use the Long Island Expressway HOV lanes.
EV owners in Connecticut are exempt from biennial vehicle emissions testing. In the city of New Haven, CT, there's free city street parking for all EVs registered in the community. Massachusetts also exempts EVs from emissions testing.
In the end, only the consumer can decide which state is best to own an electric car based on his or her needs. If an incentive, rebate or tax credit is what will ultimately get you to make the move, there are eight states to choose from. How much you drive and how far you're willing to be inconvenienced to recharge your EV is another factor to take into consideration. Without incentives, other perks may be sufficient to get you motivated to buy or lease an EV. This is an interesting landscape, one that keeps changing.
Search used cars for sale and find the best deals near you at iSeeCars.com.
To get a FREE iSeeCars VIN Report for a car, click here.