It seems like truck prices have been steadily falling for the past decade. Or maybe it's just that the price of everything else is rising and truck prices are staying the same. Either way, a modestly-priced truck is still going to be priced a lot less than many luxury, or even mid-level, sedans. Having the year-end incentives of low APRs, cash back, free maintenance plans, even additional options at no extra charge, only enhances the sweetness of the deals already available on the workhorse vehicles.
Whether you're shopping for a work truck, a family vehicle, or just a part-time runaround rig to get the shopping and the hauling done from time to time, the best year-end deals on trucks can be found right here. We've searched nearly every manufacturer to find these deals, and most of them end starting in January, so don't wait too long to get out there and take advantage of pretty good year-end savings. Here are the best truck deals in no particular order.
1.) 2011 Nissan Frontier & 2011 Nissan Titan

Offer: 0% APR, up to $4,000 cash back
Best Lease Deal: 2011 Nissan Frontier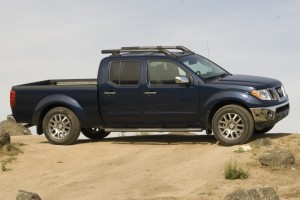 Nissan is offering 0% APR on both trucks for up to 36 months. The only drawback is that if you'd like a loan up to 60 months the APR jumps to 3.9%. You can, however, get $4,000 cash back on the Titan and $1,500 cash back on the Frontier. The Frontier is also your best lease option as you can get a 39-month lease for $279 per month.
2.) 2011 Toyota Tundra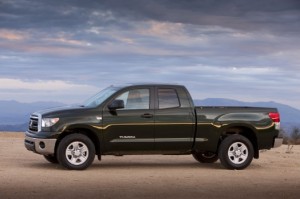 Offer: 0% APR, $2,500 cash back on CrewMax
Best Lease Deal: 2011 Toyota Tundra
Not only is the Tundra one of the best trucks being built today, the 0% financing runs on loans all the way up to 60 months. If you'd like to go with the big boy of the bunch, you can get $2,500 cash back on the Tundra CrewMax, but that won't come with the same APR. You can also get a 36-month lease on the Toyota pickup for $399 per month.
3.) 2011 Honda Ridgeline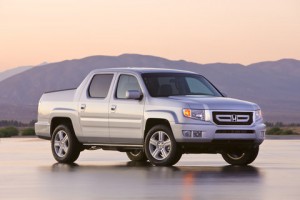 Offer: 1.9% APR for 36 months, 2.9% up to 60 months
Honda isn't offering anything special as far as cash back or maintenance plans, but the low APR on the Ridgeline isn't too bad. Especially considering the fact that the starting price is near $30K.
4.) 2011 Ford F-150
Offer: 0% APR plus $1,500 toward first 3 payments
With a starting price of $22,415, the 0% APR will come in extremely handy. Having the additional $1,500 toward the first three months of payments gives a little breathing room to catch up on those holiday bills as well.
5.) 2011 Chevrolet Silverado 1500
Offer: 0% APR, $1,500 Holiday Allowance, No payments till spring
If you like the offer for the F-150, then Chevy's offer may prompt you to pause on purchasing the Ford. Not only does the Silverado come with the 0% APR and a $1,500 cash back allowance, you can postpone the payments till spring. That extends that holiday breathing room a little further.
6.) 2011 GMC Sierra 1500
Offer: 0% APR, $1,500 Cash Allowance, No payments till spring
Being a division of General Motors, one would expect the Sierra's offers to match the Silverado's, and they do: 0% APR, $1,500 Cash, and 120 days with no payments. GM is also offering a $6,000 total savings on the GMC Sierra 1500 Extended Cabs and Crew Cabs if you finance through Ally.
See all new year-end car deals or just new truck deals
Search used cars for sale and find the best deals near you at iSeeCars.com.
To get a FREE iSeeCars VIN Report for a car, click here.