Cars have a certain infamous distinction: they'll never be worth more than the day you buy them. Buying a brand new vehicle is a nice feeling; enjoying that fresh new-car smell, seeing the odometer with a long line of zeros, having that feeling of a child with a brand new toy freshly unwrapped from under the Christmas tree. The only problem is that shining new piece of machinery can put a serious dent in the old pocketbook. And despite all that extra cash, you're new mechanical plaything's value can decrease by as much as 20% just by driving it off the lot. That's why it often makes more economical sense to buy a used car.
Most used cars sold today come with a new label – "Certified Pre-Owned." If you take that phrase at face value, it would seem that car manufacturers are telling you that they're certifying the fact that somebody else owned this vehicle. Talk about stating the obvious. In reality this phrase is meant to mean much more. It's basically a brand new stamp of approval. It's a guarantee from the vehicle manufacturer that, yes, this car has been previously owned by another individual; but, we've given it a thorough inspection performed by our highly-trained technicians and found that this vehicle meets many of the very same standards it met on the day it was brand new, and we'll stand behind that guarantee. On top of that, you'll save tons of money by purchasing a vehicle that is only a couple years old with very low mileage. If this sounds like the route you're looking to take, let's take a look at some of the best pre-owned deals for the December 2010 year-end.
1.) 2007-2009 Mercedes Benz C-Class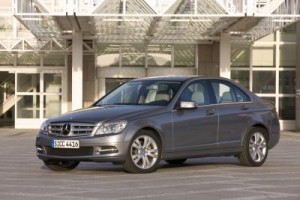 Offer: 1.99% APR Financing
This is the entry-level version of the best-selling Mercedes sedan. It's being offered with the 1.99% financing up to 36 months, and that offer extends to the 2007-2008 E-Class, S-Class, M-Class, CL-Class, CLK-Class, and GL-Class if you're looking to step up a notch in luxury or price.
2.) 2005-2011 Honda Accord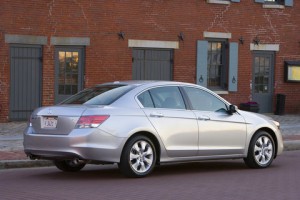 Offer: 1.9% Financing
Honda is offering an incredible financing deal on their best-selling sedan with 1.9% financing up to 36 months (2.9% up to 60 months). This deal is also available for the Accord Crosstour if you're looking for a little extra space, or the Accord Coupe if you're looking for a little more fun.
3.) 2005-2011 Ford Mustang
Offer: 2.9% Financing
It's no secret that Ford is making the best cars of any American manufacturer right now, so there's no better time to take advantage of great financing on certified pre-owned Ford vehicles. The 2.9% financing is actually available on all 2005-2011 Ford certified pre-owned vehicles, including the F-150, but only up to 48 months. Up to 60 months, it jumps to 3.9%.
4.) 2004-2011 Toyota Corolla
Offer: 2.9% Financing
This deal is good not only for the Corolla, but for all certified pre-owned Toyotas with up to a 60 month loan. The model years vary by vehicle so you'll want to check with your salesperson to see if a vehicle you're interested in falls within that range.
5.) 2005-2011 Lincolns
Offer: 1.9%
Yes, Ford is extending the 1.9% financing up to 48 months to their luxury line of Lincolns, and that's all certified pre-owned Lincolns within the 2005-2011 model year range. The 2.9% financing is also available on loans up to 60 months.
6.) 2005-2011 Acura TL
Offer: 1.9% Financing
It's not a broad range of options in vehicles since they're only offering the TL, but the financing is in the right range to make this a pretty good deal. The only drawback is that the 1.9% is only available up to 36 months, if you want to extend the loan up to 60, you'll jump to 2.9%.
7.) 2006-2011 Hyundai
Offer: 2.9% Financing
This one is good for all Hyundai models, but it's at the bottom of the list because the 2.9% is only good up to 36-month loans. Up to 48 months it jumps to 3.9% and up to 60 months it climbs another point to 4.9%.
Search used cars for sale and find the best deals near you at iSeeCars.com.
To get a FREE iSeeCars VIN Report for a car, click here.