Tooling around the urban landscape isn't always easy in certain vehicles better suited to the open highway. But you don't need to restrict yourself to a tiny microcar in order to zip through the streets easily, maneuvering into tight parking spaces and successfully navigating city traffic.
Here are five used cars that are highly rated on a number of lists, including Consumer Reports, Edmunds, AOL Autos, Cars.com and others. As for whether they're the best used cars for city driving — only you can be the ultimate judge.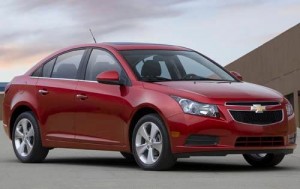 2011 Chevrolet Cruze – Feel safe and comfortable in the 2011 Chevrolet Cruze during a city drive thanks to 10 standard airbags, electronic stability and traction control, an interior that's more midsize in space than the compact car category the sedan occupies, and loads of other standard and available features. The five-seat Chevy Cruze, says Cars.com, has a "suspension that eats up potholes" in the city, a "sizable" backseat that accommodates friends or co-workers for a jaunt out for lunch or dinner, and gets from 22 to 28 mpg city fuel economy. Now, that's easy on the wallet.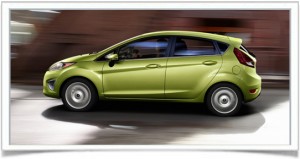 2011 Ford Fiesta – Nimble, agile and a kick to drive (with the manual transmission), the 2011 Ford Fiesta is also economical at the pump, affording the driver between 28 and 29 mpg fuel economy in the city. In addition, the cabin is inviting. There are a slew of available high-end luxury features, including the Ford Sync system with app integration for a number of smartphones. An all-new subcompact when it debuted in the U.S. for 2011, the Ford Fiesta, available in hatchback and sedan styles, features a class-exclusive driver knee airbag. Edmunds calls the handling "excellent," the ride quality "supple," with "bumps and ruts swallowed sans drama."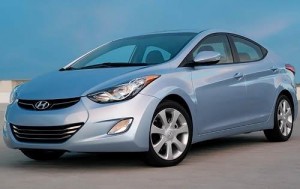 2005-2010, 2011 Hyundai Elantra – Both Edmunds and Consumer Reports single out the 2011 Hyundai Elantra compact as a used car worth looking into, the former for the 2005 through 2010 model years, and the latter for the 2011 model year. Highlights include peppy performance, a smooth ride, solid build quality, reliability and decent operating economy. The Hyundai Elantra was redesigned in 2007, a wagon was added in 2009, and another redesign occurred for the 2011 model year. The distinctive styling, impressive up to 40 mpg fuel economy, high-quality interior and affordable price make the Hyundai Elantra a fine choice for city driving.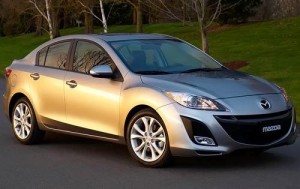 2011 Mazda Mazda3 – Although its top recommended small used car is the 2011 Honda Fit, for a more enjoyable driving experience, the editors at Consumer Reports recommend the 2011 Mazda Mazda3. AOL Autos touts the 22 mpg city/29 mpg highway fuel economy, 34-foot turning radius, tilt and telescoping steering wheel, advanced dual front airbags, warning lights for an array of functions, and many other driver-friendly features.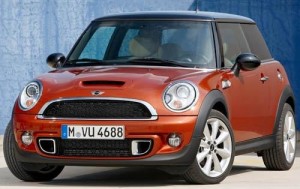 2011 Mini Cooper – It seems the Mini Cooper is a perennial favorite on a number of automotive lists for best used cars, including AOL Autos and Forbes. It's easy to see why. For safety's sake, the car is equipped with six standard airbags, electronic stability control, and rear parking sensors help in backing up or into those narrow and small parking spaces. As for fuel economy, the 28 mpg city/30 mpg highway will save dollars at the pump as well. Highlights include sharp handling, excellent all-around performance, especially in Cooper S and John Cooper Works models, and the fact that the Mini Cooper is easily customizable.
Search used cars for sale and find the best deals near you at iSeeCars.com.
To get a FREE iSeeCars VIN Report for a car, click here.