Stretching a dollar sometimes means buying used. Stretching it to the point where old George Washington resembles a flattened version of the MAD Magazine guy sometimes means price shopping. Stretching it to the point that it's screaming for its life and George is just a series of wrinkled, green lines…well, that just means you're a smart shopper. If you can turn a dollar bill into a rubber band then we're going to help you out a bit in the price-shopping department. We've researched Car and Driver, Edmunds, Consumer Reports, and J.D. Power to bring you the best used cars for the money.
Best Economy Option: 2007-2011 Honda Civic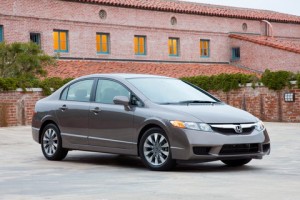 "Honda knows how to time things. Just as fuel costs have prompted Americans to say 'Whoa, Mamma Joe!' on their personal appetites for fuel…Honda is ready to receive them with its fuel-sipping Civic lineup." (Car and Driver) That statement covers all four model years covered here, but you'll want to stick with the newer models ('09-'11) to get the improved Civic interior that features a surprisingly high level of quality.
Best Sedan Option: 2008-2011 Ford Fusion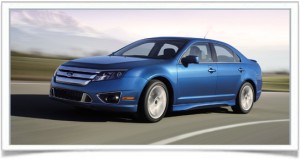 "The old Fusion was already a pretty good midsize sedan, and thanks to Ford's determination to rectify its flaws, the new one's even better." (Edmunds) The 2008 and 2009 models received a perfect score of 10 out of 10 in the reliability category from U.S. News and World Report, but the newer models weren't exactly slouches at 9.0 out of 10. J.D. Power, Car and Driver, and Kelley Blue Book have all given the thumbs up to the Fusion for excellence in style, safety and reliability.
Best Sports Option: 2007-2011 Ford Mustang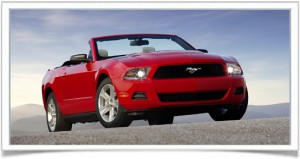 The original "Pony" car, the Ford Mustang sums up everything that is good about the American muscle car, especially in these chosen model years. Though it doesn't rank as high on the reliability scale as its other Ford counterparts, it still manages to offer retro styling, superb handling and plenty of power in any of these model years. "The Ford Mustang looks and feels like an all-American car, and that's a good thing. It's quick and fun to drive and offers combination of style, performance, and handling that's hard to beat for the money." (J.D. Power)
Best Luxury Option: 2009-2011 Lexus ES
The ES took a year off in 2008, but it came back in '09 with a vengeance. "The Lexus ES 350 has Toyota build quality and dependability, an interior equal to the Audi standard, and every modern gizmo Lexus can imagine." (Motor Trend) No matter which level of the ES line you go with, however, you'll be getting that same Toyota build quality and dependability. Don't be surprised if the price is still rather high, even for the earlier model years, because Lexus has a habit of retaining resale value.
Best Crossover Option: 2007-2011 Honda CR-V
"All-new in 2007, the CR-V remains a handy wee SUV with good driving manners and excellent build quality. It's less quirky than before, but the CR-V has remained true to its cheap-ute mission and hasn't gone up in weight and price as much as its old nemesis, the Toyota RAV4." (Car and Driver) Safety and reliability score are off the chart for any of the above model years, making the CR-V a superb choice for families, soccer moms, and grandparents. Though it doesn't come with anything more than the standard 3/36 manufacturer's warranty, J.D. Power has ranked the CR-V very high in their Vehicle Dependability Studies every year.
Search used cars for sale and find the best deals near you at iSeeCars.com.
To get a FREE iSeeCars VIN Report for a car, click here.