New, used, rebuilt, remodeled, or reinvented, coupes are just plain fun to drive. Since the actual value of your vehicle decreases the second you drive it off the lot, it makes sense to find a nice used car and save some green. They're just as fun, just as exhilarating, and if you find the right model, just as reliable. The biggest problem you'll face is knowing where to look first for this excitement and reliability. Well, you've definitely made the right first stop. Before you head out on your search, check out the best used coupes we've found through research at Consumer Reports, Edmunds, Motor Trend, and J.D. Power and Associates.
Best Sports Option:
2005-2010 Ford Mustang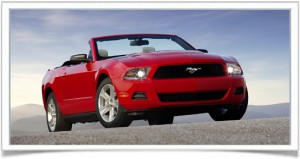 The redesign that made the Mustang look more like a sibling of its 1960s predecessor was the best thing Ford could have ever done to this model. It was like the rebirth of a phoenix, rising from its own ashes. Not only did it increase the popularity and sales of the Pony-car, it improved the reliability. The base Stang starts with a fairly low MSRP for a sports car to begin with, but any of the Mustang models will provide a used sports car you can be proud of, and will also maintain a reasonably high resale value.
Best Comfort Option:
2008-2010 Infiniti G37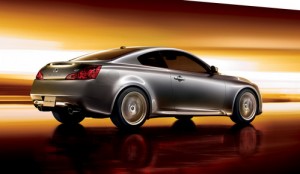 With the G37, you're not only getting a reliable luxury sports coupe that will give the added exhilarating thrill of speed and power if you find an upgraded Sports model, but you'll receive a smooth, comfortable ride in a car that was built to coddle its passengers. "Cushy seats are comfortable and supportive. The seats in Sport models have additional side bolstering to keep occupants planted in fast cornering…The convertible's cooled seats are an added comfort." (Consumer Guide)
Best Economical Option:
2006-2010 Honda Civic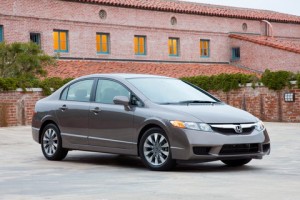 "As Honda's best-known and best-loved car line, the Civic continues to set the bar in the compact-car arena. Long considered the standard by which all other compacts are measured, the Civic is able to lure buyers thanks to its impressive fuel economy, unrivaled reliability and repair history and class-leading resale values." (Kelley Blue Book) Not only does it sport one of the best reputations of any other coupe, the Civic also can be found for some very reasonable prices on used car lots. While Honda's models are slightly overpriced new, the used models can be had for generous savings if you know where to look. The Civic is one of the leaders of this savings, since there is typically a generous amount of them available.
Best Luxury Option:
2008-2010 Cadillac CTS
"Arguably the best GM car available in North America, the CTS is proof that Cadillac can build a world-class competitor against the best from the German and Japanese luxury brands." (Car and Driver) The 2008-2010 models are setting a new standard by which all other American luxury coupes will be judged. Perhaps the greatest beauty of this model is the fact that it bears the spaciousness and luxury of a full-size sedan, but can be had for a midsize price. The cabin is festooned with stylish curves and top-notch materials.
Best All-Around Option:
2006-2010 Honda Accord Coupe
There really isn't much else that can be said about the Accord; its reputation precedes it. That reputation is extremely well-deserved, as this Asian two-door has one of the best resale values, reliability ratings, and safety standards of any coupe being made. The last time the Accord didn't make Car and Driver's 10-Best list was 1997. J.D. Power & Associates gave it a reliability rating of 9 out of 10, and it has grown bigger and more comfortable over the past few years. The one drawback is that Honda also knows of this reputation, and is charging accordingly. Used car buyers can avoid that little trap.
Search used cars for sale and find the best deals near you at iSeeCars.com.
To get a FREE iSeeCars VIN Report for a car, click here.