One of the truest tests of a reliable vehicle is the "second-owner" test. Many of you may never have heard of this test, but it is one of the biggest standards by which vehicles are judged. There is no more critical purchaser than a used-vehicle purchaser. Think about it, what is the worst vehicle you've ever owned? Did you buy it used? More people are critical of used vehicles because of their notorious track record for being abused. With a new vehicle, you expect it to be good; with a used vehicle, you're always skeptical. That skepticism can grow in the case of crossovers, with the relative youth of their genre. Before you go daunted to the Used Car section of your local newspaper, take a look at the best used crossover vehicles, rated by Consumer Reports, Edmunds, and J.D. Power and Associates.
Best Compact Crossover:
2005-2008 Hyundai Tucson

The first-generation Tucson was built on an Elantra-based platform. That could be a big reason it's ranked one of the most reliable used crossover SUVS by Consumer Reports. The Elantra is also  It has consistently been rated high in safety testing by both the government and the IIHS. It has also been equal to or better in reliability standards during the 2005-2008 timeframe than competitors like the Ford Escape and the Kia Sportage. If you find one that has the 2.0L four-cylinder engine, it should still pull near 18/25 mpg at the pump.
Best Midsize Crossover:
2001-2009 Toyota Highlander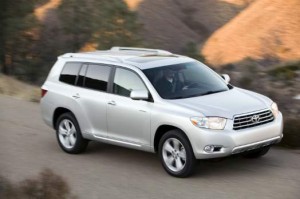 Between these model years splits the Highlander between the first generation (2000-2007) and the second generation (2007-Present), but these are the years which rank the highest on researchers' reliability scales. It has developed such a good reputation that Toyota started a hybrid line of the midsize sport-utility in 2005, which is also ranked very high in reliability standards. Either generation will offer either four- or six-cylinder engine choices, and any year will offer sufficient cargo space.
Best Hybrid Crossover:
2008-2009 Mercury Mariner Hybrid
It wasn't out for very long, but the Mariner Hybrid has a stellar reputation for being a reliable crossover. It is built on the same platform as its sibling crossovers, the Mazda Tribute and Ford Escape, but it possesses more of an upscale styling and some luxurious options. Though it is a hybrid, which means even used it won't be cheap, it may not pay for that extra cost at the pump for many years. What it will do, however, is retain that resale value for at least a few years to come.
Best Luxury Crossover:
2007-2009 Acura RDX
"We think the RDX proves that driving fun doesn't necessarily take a back seat when you have to buy a sport utility. If you're in the market, this SUV's well worth a test drive." (MarketWatch) The RDX is the perfect blend of sport and luxury in a crossover SUV. It also carries a 4-year/50,000-mile manufacturer's warranty, as well as 6-years/70,000 miles on the powertrain, so there may be a little warranty left if you find a used model at the latter end of this model-year range.
Best All-Around Crossover:
2000-2009 Honda CR-V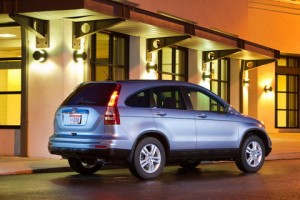 The fact that you can get a used CR-V anywhere in the range of the 2000 to 2009 model years and trust that you're getting a reliable vehicle says a lot about the quality of this little family crossover. It runs neck-and-neck with the Toyota RAV4 in reliability standards, but we have to go with the Honda here because it offers more family-friendly features and a better resale value. It does exhibit some road noise and has been infamous for a lack of engine upgrade, but the four-cylinder does make it economical, and its cargo space is fairly ample in all selected model years.
Search used cars for sale and find the best deals near you at iSeeCars.com.
To get a FREE iSeeCars VIN Report for a car, click here.