In terms of reliability, a used sedan is close to your best bet. Sedan owners have a tendency to baby their vehicles a bit more than SUV and truck owners, and they are one of the highest-selling lines of vehicle, which makes them plentiful in used car lots. But how do you avoid lemon in that giant barrel of apples? You lower the odds that you'll pick a lemon by choosing from the barrel with the least amount of them in it. We've researched Consumer Reports, Edmunds, and J.D. Power and Associates to find out which manufacturer has put the least amount of lemons into their barrel of apples. What we found were the best used sedans.
Best Compact Option:
2003-2010 Hyundai Elantra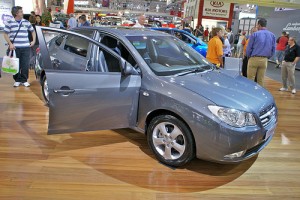 If you look back at the 2003 model Hyundai Elantra, you'll see the beginnings of a platform that has worked extremely well for the South Korean automaker in regards to quality and reliability. "Indeed, the overall design is attractive and pleasing, looking as if it belongs in a much more expensive car. Your carpool buddies should be impressed. They'll also appreciate the Elantra's generous head-, shoulder-, hip- and legroom found in both the front and rear seats." (www.edmunds.com) Not bad for what is labeled as a "compact" car.
Best Midsize Option:
2006-2010 Toyota Camry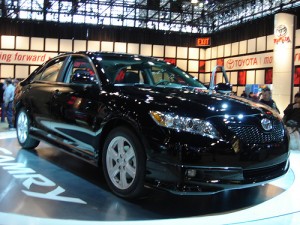 The Camry has been carrying a reputation of reliability for several years now. The 2009 edition won U.S. News' Best Car for the Money award in the midsize car class. It possesses one of the lowest long-term cost of ownerships of any car in any class, and represents a solid investment in any of the above model years. It earned a perfect 10 out of 10 in J.D. Power and Associates' quality and dependability tests. Despite the gas-pedal-sticking problem in the 2007-2010 model years, which does now have a fix according to Toyota, the Camry is a great choice for a used midsize sedan.
Best Full-size Option:
2003-2010 Hyundai Azera
"Hyundai's evolution from an entry-level upstart to a full-line manufacturer of quality automobiles is nothing short of amazing and culminates with its latest achievement, the 2009 Azera." (www.kbb.com) That praise for the 2009 model year extended back to the 2003 model year with several automotive testers. The Azera has consistently stacked up against rivals like the Mercury Sable and Toyota Avalon, and come out ahead in nearly every category, including quality and reliability. Hyundai's resale value, however, hasn't quite shaken its old reputation.
Best Luxury Option:
2003-2008 Infiniti G35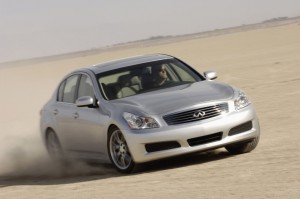 "If the BMW 3-series is the Goliath of entry-luxury sport sedans – and who would argue that it is not? – then the latest Infiniti G35 is the closest thing to a David that BMW's competitors have yet produced." (Automobile Magazine) It earned a 9 out of 10 in J.D. Power and Associates' quality and reliability tests, and offers the luxury that only the top-of-the-line automotive manufacturers can produce. Any of these years will get a roaring engine, sport feel, and luxurious interior.
Best All-Around Option:
2006-2010 BMW 3 Series
The 3 Series is in this spot because of how well a BMW retains its resale value. Not only is it a beautiful, reliable car, it can turn out to be quite a sound investment. The 2009 3 Series was one of Edmunds' choices as a favorite entry-level luxury sedan. It offers sport handling, luxurious interior features, and a stylish family-car look. It is covered by a 4-year/50,000-mile warranty; if you happen to come across a recent model you could benefit from that extra coverage. "With streamlined aggression and more power and performance, the 3 is clearly stronger than ever, so much so that there may be no competition at all." (Motor Week)
Search used cars for sale and find the best deals near you at iSeeCars.com.
To get a FREE iSeeCars VIN Report for a car, click here.