Sports cars are only happy when they're being driven. You wouldn't buy a horse just to keep it locked in your garage all day, would you? In the world of automotive anthropomorphism, a used sports car sitting stagnant on a used car lot is the saddest of vehicles. If you're looking for a true win-win situation, the best one may be finding that perfect used sports car and giving it a purpose. Is there any bond that can grow stronger than between a driving enthusiast and his/her sports car? All kidding aside, there are some fantastic deals on used sports cars out there because they are essentially one of the hardest vehicles to move off of a car lot. According to automotive experts at Consumer Reports, Edmunds, Motor Trend, and J.D. Power & Associates, these are the best used sports cars that you can rescue today.
Best Power Option:
2009-2010 Cadillac CTS-V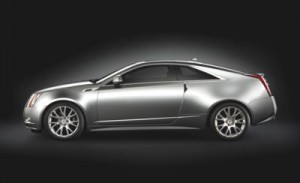 "While the Cadillac CTS-V bears little physical resemblance to Detroit's original muscle cars, the parallels are hard to ignore. Using the same basic formula that turned mild-mannered cars like the 1965 Pontiac Tempest into the much-celebrated GTO, Cadillac engineers have transformed their mainstream luxury sedan into a high-performance monster that eats significantly more expensive European sport sedans for breakfast." (Edmunds) About the only other thing that can be said for the CTS-V is: 556 horsepower supercharged V8. Blood pumping yet?
Best Handling Option:
2008-2010 Porsche 911 Coupe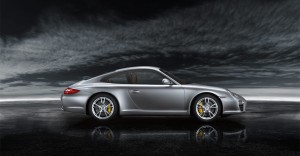 It should be no surprise that Porsche is the best handling option. What'll be surprising is if you can find a used model in this model-year range. The 911 is one of the most unique cars available, and owners have a history of holding on to these babies. Unless you get one that is a lease turn-in or find one from somebody that likes trading in for a brand-new model every couple of years, it may be difficult to get a used 2008-2010 911. As with any Porsche, the prices are high, but so is the resale value and driving experience.
Best Economical Option:
2005-2010 Ford Mustang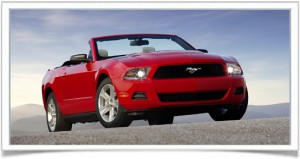 Unlike the Porsche, you should have no trouble whatsoever finding a used Mustang. Don't let the plethora of choices fool you into thinking you won't be receiving a quality sports car though. "The Mustang's retro cool style has been updated and upgraded inside and out. It can now be accessorized with every 21st-century convenience, from a glass roof to customizable interior lights to a touch-screen navigation system with rearview camera. Yet the Mustang GT remains the pony car standard-bearer. It's a fast and modern muscle car that still demands old-school respect." (Motor Trend)
Best Luxury Option:
2006-2010 BMW 1 Series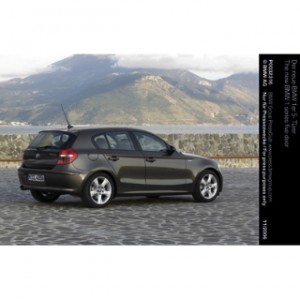 The 1 Series really offers the best of every world you could imagine in a luxury sports car. The cabin is clean and elegant, offering a simple and straightforward design. There is plenty of headroom and a spacious driver's seat, despite its small-looking size from the exterior. It offers a great balance between capable power and confident handling, all while surrounding passengers in a sea of high-quality materials. It is the quintessential crossbreed of sports-car performance and coupe practicality.
Best All-Around Option:
2008-2010 BMW M3
The 1 Series is great, but the M3 really does it all. "Its excellence is such that it transcends performance data; but for what it's worth, the numbers aren't too shabby either. With a 0-60-mph sprint of 4.6 seconds and a 12.7-second quarter-mile, this Beamer can keep pace with a Porsche 911 in a straight line. If the road gets curvy, the M3's up for a fight as well, thanks to its balanced and capable chassis." (Edmunds) Let's not forget BMW luxury and the fact that the 2010 model made Car and Driver's 10-Best list either.
Search used cars for sale and find the best deals near you at iSeeCars.com.
To get a FREE iSeeCars VIN Report for a car, click here.