Finding a good used full-size SUV can be a challenge at times. Many SUVs are beat up fairly well by the time they see their second owners; others may not have the right space, options, or may have a poor reliability record. It can take a lot of hours of test driving and browsing before finding a winner. To help whittle those hours down a bit for you, we've researched Consumer Reports, Edmunds, and J.D. Power and Associates to find the best used SUVs.
Best Power Option:
2003-2010 Chevrolet Tahoe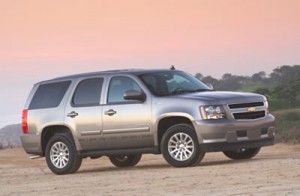 The Tahoe in these model years is a sturdy-looking animal. Just looking at it makes you think the word "Power." Car and Driver described it as having ""Fine build quality and impressive solidity." That build quality turns out to produce a pretty reliable used SUV. It was rated a 7 out of 10 in J.D. Power's quality and dependability studies, and if you find one in the latter of these particular model years, you may get a leftover piece of the 6-year/100,000-mile rust-through corrosion protection.
Best Comfort & Cargo Option:
2004-2009 Toyota 4Runner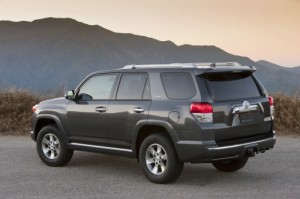 Toyota has improved many of its interior quality standards as of late, and the 4Runner has been one of the biggest benefiters of that improvement. It exhibits a smooth ride quality, ample cargo space, and better fuel economy as you get toward the more recent model years. It earned a 9 out of 10 in the J.D. Power and Associates' quality and dependability tests. Truck Trend has referred to the 4 Runner as "the most capable vehicle to come along since the current-generation Wrangler," for you off-road enthusiasts.
Best Economical Option:
2008-2010 Hyundai Santa Fe
"The Hyundai Santa Fe is the same size as the Toyota Highlander, but it costs less. Judging from Hyundai's performance in J.D. Power quality studies, Hyundai's vehicles are right in there in terms of quality and reliability as well." (www.nctd.com) That extra cost savings isn't the only thing making the Santa Fe the most economical choice here; any of the 2008-2010 model years will offer a very decent fuel efficiency as well. Most were estimated at 19/26 mpg off the assembly line, which shouldn't decrease much at all at that age.
Best Luxury Option:
2001-2009 Acura MDX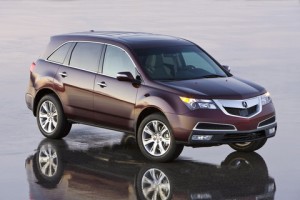 "It seems Acura has taken one of our favorite luxury SUVs and made it incrementally better." (www.caranddriver.com) Needless to say, the more recent the model MDX you find, the better it's going to be; but that doesn't mean you should write off the early-2000s either. The MDX has been providing luxury, quality, and reliability for a decade now. The resale value is very competitive, but be careful you're not overcharged for amenities on a used vehicle. The MDX has plenty, and it's easy to overpay for such luxury.
Best All-Around Option:
2003-2009 Honda Pilot
This was Honda's peak time period for reliability. If you can find a Pilot from within this timeframe, you'll most likely get a quality reliable vehicle. The Pilot is bigger than its sister, the CR-V, offering more cargo space and a higher towing capacity, but also offering several of the same comforts and family-friendly features you'd find in the smaller model. Honda is one of the best lines available for retaining resale value as well.
Search used cars for sale and find the best deals near you at iSeeCars.com.
To get a FREE iSeeCars VIN Report for a car, click here.