What are the best V8 sedans out there today? If you're like many consumers, you may be a bit confused. After all, with fuel economy and greenhouse gas emissions so much in the news – what with the proposed new stricter targets being discussed for 2025 – you might think everyone's going to more fuel-efficient V6 engines, or at least turbocharged fours. Not everyone. In fact, there are some very fuel-efficient  (for V8-powered cars, that is) choices among these best V8 sedans.
But not all V8s are the same. Some have incredible horsepower (and lower fuel economy), while others are more modest in horsepower and get better gas mileage. Some do a little of both.
Cadillac CTS-V – At a starting manufacturer's suggested retail price of $63,465, the rear-wheel drive (RWD) Cadillac CTS-V, which Motor Trend calls a "world-beating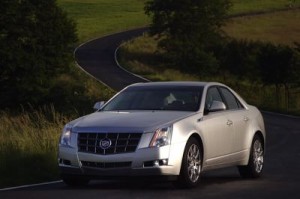 sport sedan," is powered by a 556-hp 6.2-liter supercharged V8 that achieves an EPA-estimated 14 mpg city/19 mpg highway. Cadillac calls the CTS-V (which is also available for 2011 as a CTS-V Coupe) "the fastest production sedan in the world." The sedan is also a technological tour de force, with many features standard. In a driving comparison, Motor Trend says, "…the CTS-V sedan is a car that has vanquished Jaguar's impressive XFR and BMW's legendary M5 – and put Mercedes-Benz's E63 AMG on notice."
Jaguar XF – Powered by a 510-hp 5.0-liter V8 naturally-aspirated engine, the 2011 Jaguar XF luxury sedan has a starting MSRP of $52,500. The midsized RWD sedan, says AOL Autos, "offers a fresh, engaging alternative to luxury imports such as the Audi A6, BMW 5-Series, Mercedes E-Class, and Lexus GS. After a 300-mile test drive, we'd rank the Jaguar XF near the top of its class." Introduced as a 2009 model and now in its third year of production, XF is available in four models: XF, XF Premium, XF Supercharged, and XFR. The base and XF Premium have the 400-hp V8, while XF Supercharged has a version that achieves 470 horsepower. XFR is the crème-de-la-crème V8 with its pavement-pounding 510 horses, albeit with 15 mpg city/21 mpg highway EPA-estimated fuel economy.
BMW 5-Series – Redesigned for 2011, the BMW 5-Series luxury midsize sedan is offered in no less than nine models: five sedans and four Gran Turismo sedans. Only four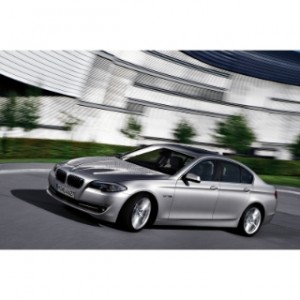 offer V8 power: 550i and 550i xDrive, and 550i Gran Turismo and 550i xDrive Gran Turismo. Starting MSRPs range from $59,700 to $62,000 for 400-hp 4.4-liter V8-powered sedans and $63,900 to $66,200 for Gran Turismo models. Consumer Guide remarks: "The redesigned 5-Series maintains its position as autodom's sportiest premium-midsized sedan, while becoming somewhat more user-friendly in the bargain. It isn't as roomy as some competitors, and it can get pricey when equipped with even a partial load of its numerous high-tech options. Despite this, the 5-Series is a rewarding drive and a fine value."
There are more choices for best V8 sedans. Be sure to check out Infiniti M56 and Hyundai Genesis.
Search used cars for sale and find the best deals near you at iSeeCars.com.
To get a FREE iSeeCars VIN Report for a car, click here.