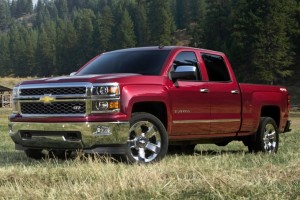 Home improvement projects often seem to take on a life of their own. There are endless trips to the hardware, garden and department stores for materials and ideas, not the least of which are last-minute items you absolutely must have to continue with the work. But when it comes to having enough room in your vehicle to haul what you need, you might find that you come up short. Here we take a look at some of the best vehicles for the weekend home improver – or anyone who has a hankering to get started on some clever redecorating or property enhancing projects.
For Some Projects, Size (of the Vehicle) Really Does Matter
Let's face it. There are some projects requiring the hauling of massive quantities or large-size items that mean you need a vehicle that is up to the task. This often points to the need for a full-size pickup truck, although in some cases, a midsize truck may do. There are also large SUVs and crossovers that can probably handle the load, particularly with certain bulky items. But be aware that size does matter. Not every truck or SUV or crossover is going to work as well as you'd like – or need.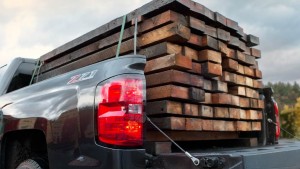 2015 Chevrolet Silverado 1500 – Talk about carrying a heavy load for a serious weekend home improvement project. This 2015 Chevrolet Silverado 1500 is more than capable. Standard bed rail protectors and available spray-in bedliner helps provide resistance to dents from whatever you need to haul home. With a starting price from $26,170 and 24 mpg highway (with 4.2-liter V6 engine), and up to 12,000 pounds towing capacity (with 6.2-liter V8 engine), the 2015 Chevy Silverado 1500 is also incredibly safe, earning a five-star overall safety rating from the National Highway Traffic Safety Administration (NHTSA).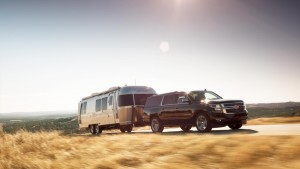 2015 Chevrolet Suburban – Sporting an all-new design, the 2015 Chevrolet Suburban is not only comfortable for whatever weekend duty you put the large SUV to, it's also big enough to easily carry all kinds of loads: from drywall to cement board to two-by-fours and six-by-eights, to power washers, compressors, paint spraying systems and whatever else. Available power-release second row and power fold-flat third row seats make hauling and loading/unloading a breeze. You can even tow up to 8,000 pounds, if necessary. All that with an EPA-estimated 23 mpg highway fuel economy. The Suburban can carry up to nine passengers, for those other times when you need passenger-carrying capability. Pricing starts at $49,000.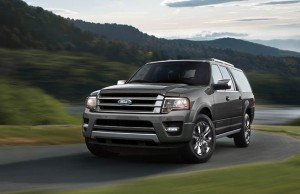 2015 Ford Expedition – The eight-passenger 2015 Ford Expedition full-size SUV can do a lot for the weekend home improver – like give you the confidence you can cart home whatever supplies and materials you need to get the job done. In the Expedition, there's a maximum of 103.8 cubic feet of cargo space with the rear seats down. In the larger Expedition EL, that jumps to 130.8 cubic feet. The 2015 Ford Expedition starts at $44,585, while Expedition XLT EL begins at $47,295.
Good Haulers, But Still Sensible for 9-5 Work Week
Recognizing that you're not always going to need that gigantic pickup, maybe striking a balance between the ability to haul light construction materials or garden supplies, but still make sense for the normal 9-5er during the work week is the way to go. Here there are a good number of vehicles that may be just right for the double duty.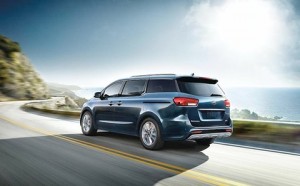 2015 Kia Sedona – It's an all-new model for 2015, and the Kia Sedona looks more like a popular crossover than a minivan – and that's by the Korean automaker's design. The Sedona boasts superior passenger space (room enough for eight), great cargo space (142 cubic feet), terrific fuel economy of 18 mpg city/25 mpg highway (Sedona SX), and much better handling than some large SUVs. The 2015 Sedona is powered by a 276-horsepower 3.3-liter direct injection gasoline V6 engine paired with a six-speed automatic transmission. Inside, the Sedona is quiet – no intruding mechanical, road or wind noise (or very little). Fit and finish is first-rate. Hauling materials from Home Depot or Lowes or stacking a good quantity of landscaping materials and plants is a breeze – and the Sedona will handle the load with a composed ride, good braking and competent handling. Starting MSRP is $26,100.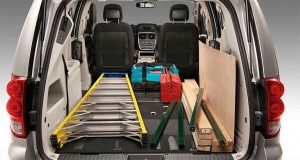 2015 Dodge Grand Caravan – In the sense that the 2015 Dodge Grand Caravan can haul some pretty large-size loads completely inside the doors, grand is an appropriate descriptor as well as the model name. The Caravan can carry a stack of 4×8-foot plywood or an eight-foot ladder with ease, not to mention stacks of mulch, soil, fertilizer, plants or assorted other items for the weekend home improver. This is all due to the Stow 'n Go seating and storage system that provides an impressive more than 143 cubic feet of total cargo room when the seats fold down and completely flat. There are six Grand Caravan models to choose from, from the American Value Package (AVP) up to the R/T. Starting prices range from $21,795 to $29,995.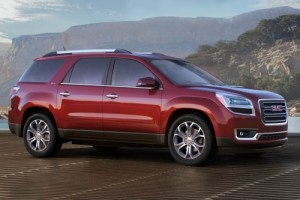 2015 GMC Acadia – The large crossover SUV 2015 GMC Acadia (and its siblings, the 2015 Buick Enclave and Chevrolet Traverse) offer not only passenger-carrying capability, but also generous cargo room of 116.1 cubic feet for bringing home much-needed materials to complete the must-do home improvement projects. Granted, not everything is going to fit. Some big and bulky items will require a pickup truck – or home delivery – but for most weekend projects, the Acadia will do just fine. And it's really comfortable for driving to/from work or school as well as taking the family on adventures and vacations. Pricing for the front-wheel drive 2015 GMC Acadia begins at $33,975; for the all-wheel drive model, it's $35,975.
Search used cars for sale and find the best deals near you at iSeeCars.com.
To get a FREE iSeeCars VIN Report for a car, click here.