Things are getting interesting at Cadillac. The luxury division of General Motors has some big changes coming for Cadillac product – first up, CT6, an entirely new, full-size luxury rear-wheel drive sedan to compete (finally) with the likes of long wheelbase versions of BMW, Mercedes-Benz and Audi.
Johan de Nysschen, Cadillac president, made the announcement that Cadillac will take the wraps off the CT6 at the New York Auto Show March 31, according to a report in the Detroit News. The new CT6 will be constructed from aluminum and high-strength steel, to cut down on weight and add to fuel efficiency. This use of advanced materials will expand from the CT6 to other vehicles in the Cadillac lineup, de Nysschen said.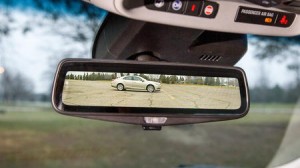 The CT6 will feature a streaming rear-video camera that provides the driver with roughly four times the vision field of a standard rear-view mirror.
No powertrain was announced and no further details were given other than the statement that the CT6 will be a "large spacious car" that's as fuel-efficient as a midsize.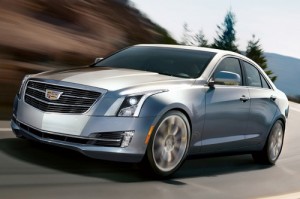 Looking at available engines, it is anticipated that Cadillac may use the twin-turbocharged V6 engine currently in the Cadillac ATS. That engine is capable of at least 455 horsepower. It's also likely that the CT6 will feature an eight-speed automatic transmission.
The CT6 will be built at the Detroit-Hamtramck assembly plant and will go on sale later this year.
New Naming Structure
Interestingly, and a radical departure for Cadillac, is the new naming structure that the CT6 previews. All future sedans in the lineup will carry the CT designation, with numbers denoting their position in the Cadillac lineup. So, for now, the CT6 will be the new full-size sedan, but it will be followed by an even larger model by the end of the decade. This will likely be named the CT8 or CT9, George Petersen, president of the AutoPacific Group, told the Los Angeles Times.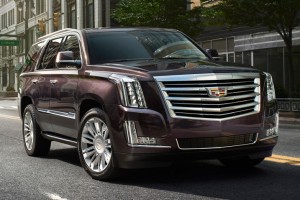 Future Cadillac SUVs, on the other hand, will start with XT, with one exception. The Cadillac Escalade, due to the brand cachet it has with owners, is expected to retain its name.
More New Products in the Pipeline
Also in the works, de Nysschen said, is a high-performance, lightweight crossover SUV that's smaller than the Escalade. That won't be in the market until at least four years, but it will be a "large functional SUV…with low fuel consumption."
With a total of eight new vehicles due by 2020, de Nysschen said the product cadence will really start to escalate by late 2017, 2018 and 2019.
Search used cars for sale and find the best deals near you at iSeeCars.com.
To get a FREE iSeeCars VIN Report for a car, click here.