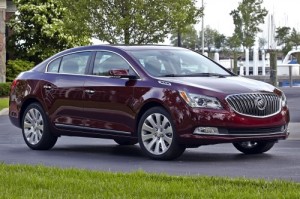 The perennial quest to obtain the least-expensive and best coverage possible for your auto insurance needs is often fraught with misconceptions. Many people mistakenly believe that how much they make affects what insurance rates they'll be charged.
To set the record straight, Laura Adams, senior insurance analyst, Bankrate Insurance, InsuranceQuotes.com, provided the following tips to IseeCars.
Two Factors That Don't Affect Rates
According to InsuranceQuotes.com, almost half of Americans (43 percent) believe their income affects how much they pay for car insurance. It doesn't.
Another factor not typically affecting rates for insurance is your employment status. The survey, however, shows that only 36 percent of Americans are aware of this fact.
Factors That Are Considered
Be aware that the following are factors auto insurers do consider when deciding how much premium to charge you:
Age – 88 percent know this is a factor
Gender – 54 percent gave the correct response
Credit history – 66 percent are aware of this
Marital status – 58 percent know this impacts insurance rates
Education level – 43 percent of Americans know this
Home ownership – 53 percent answered correctly that this is considered
Zip code – 63 percent know this is a factor
Vehicle make and model – 84 percent know this
Car age – 86 percent are aware
How to Compensate for Factors
Knowing what to do to compensate for or overcome certain factors is important. Here are some suggested tips from InsuranceQuotes.com.
Education level – Consumers seeking high school and college degrees reduce their car insurance rates by informing carriers when they graduate. There is no educational requirement to save money on insurance. However, car insurance companies typically reward consumers with higher education with lower rates when company statistics show they file fewer claims as a group.
Zip Code – We are currently developing a tool for insuranceQuotes.com to help consumers understand the typical auto insurance rate change they may experience when moving. Since insurance is regulated by states, regulations vary regarding which factors insurance companies can use when setting rates. Additionally, rates between in-state and in-county ZIP codes may vary depending on factors such as crime rate, traffic patterns, and customer claims. A study we did on California rates showed that rates vary as much as 44% from the state average.
Home ownership – Our next study will examine whether the decision to own a home should be a consideration for buyers. We will attempt to quantify the potential savings for bundling a home and auto insurance policy with the same company.
Marital status – Getting married could tip the scales in favor of a lower rate. A recent insuranceQuotes.com study on how age, gender, and marital status affect car insurance rates found that, on average, a single, 20-year-old male pays 24% more than his married counterpart.  And a single, 20-year-old female driver pays 28% more than her married counterpart.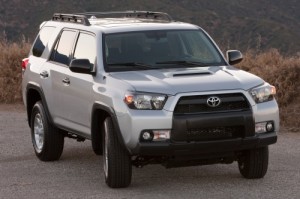 Make, model, age of car – There are many factors about vehicles that contribute to auto insurance rates. These include how expensive the vehicle is to repair or replace, safety features, safety ratings, and how likely it is to be stolen or vandalized. According to the State Farm website, "2010 Toyota 4Runners, for example, rate highly in terms of driver protection and passenger protection, which means discounts on insurance. And while two-door Honda Civics are one of the country's most popular vehicles, their lower-than-average safety ratings and desirability to car thieves make them more expensive to insure."
Other Considerations
"Although consumers can't control every factor that goes into setting their car insurance rates, they can control many of them," Adams said. "For instance, keeping a clean driving record, driving fewer miles, and maintaining a good credit history will help reduce rates.
"Additionally, reevaluate your insurance coverage periodically to make sure you aren't over insured as your vehicle gets older and less valuable. Since rates vary depending on many factors, use a free site like InsuranceQuotes.com to shop and compare rates at least once a year to make sure you never overpay for auto insurance."
Search used cars for sale and find the best deals near you at iSeeCars.com.
To get a FREE iSeeCars VIN Report for a car, click here.