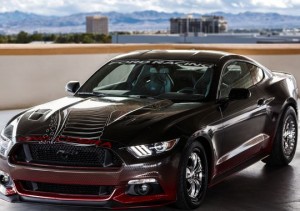 Sometimes it's good to take a break from everyday activities and do a little dreaming. Each year that's just what gearheads and those of us who hanker to see some really out-there car concepts do at the annual Specialty Equipment Marketing Association (SEMA), held in Las Vegas, Nevada.
This year, more than 60,000 people flocked to the Las Vegas Convention Center to ogle and drool at the products on display. Everyone had their favorites, of course. Here are a few of ours. See if you agree.
2015 Ford Mustang King Cobra – Scary slick graphics and a lot from the parts and accessories bins and more than 600 horsepower – and the result is the 2015 Ford Mustang King Cobra. Now, that's our kind of hot concept.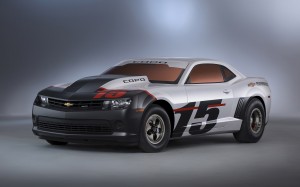 2015 Chevrolet COPO Camaro – Arch-rival Chevy Camaro wasn't about to take a back seat to the King Cobra as the bow-tie division unveiled its 2015 COPO Camaro. Just 69 units will be built and this is the last COPO Camaro for the fifth-generation. An all-new Camaro debuts for 2016. Color us very interested.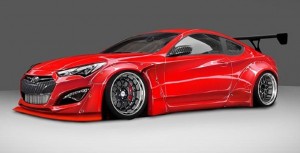 Hyundai Genesis Coupe Blood Type Racing –Chicago tuner shop Blood Type Racing set out to create the most awesome Hyundai Genesis 2.0-liter Coupe ever. Did they succeed? With 1,000 horsepower, an aggressive underground racing appearance, wider front and rear fenders, front bumper lip spoiler, rear diffuser and GT wing for more down force, the results are compelling.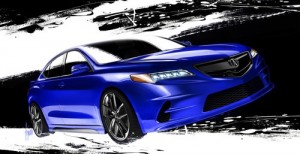 Galpin Auto Sports 2015 Acura TLX – While it's strictly a concept at this point, the pair-up of Galpin Auto Sports and the 2015 Acura TLX may hint at more performance from the TLX in the future. Painted a deep shade of blue called Andaro, clad with custom gray wheels, Pirelli P Zero tires, a punched-up body kit, the custom Acura TLX also features a sport suspension kit with 36-way adjustable damping, brake upgrades and custom exhaust outlets.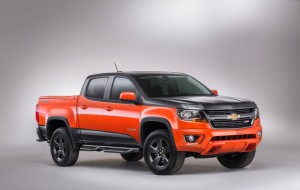 2015 Chevrolet Colorado Nautique Concept – It's an arresting design and the good news is that most of the 2015 Chevrolet Colorado Nautique Concept shown at SEMA is stock. That is, with a few visual upgrades and tow package. Chevy paired the all-new midsize 2015 Colorado with the Super Air Nautique 210 – one of the industry's most iconic wakeboard boats.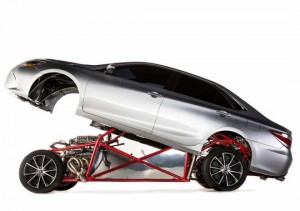 2015 Toyota Sleeper Camry – You won't likely see this Camry dragster parked in the neighborhood, but Toyota did have a bit of fun creating this 2015 "Sleeper Camry" XSE. Underneath the all-new 2015 Camry's sheetmetal is a drag-racing built tubular chassis that's powered by an 850-horsepower supercharged version of the Toyota Tundra's 5.7-liter V8.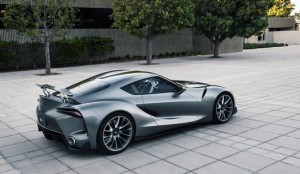 Toyota FT-1 Concept – In its second iteration since Toyota originally unveiled the FT-1 Concept at the 2014 North American International Auto show, this new version that debuted at the 2014 SEMA show is even more of a stunner. The color palette is opulent graphite and saddle. All we can say is, wow.
2015 Dodge Viper ACR Concept – It's track focused but completely street legal. What is it? Check out the 2015 Dodge Viper ACR concept that was revealed at this year's SEMA show. This fifth-generation Viper is a stripped-back, lightweight performer (there's no radio or carpet). Question is: would you buy one?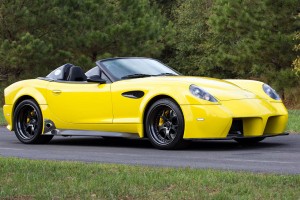 2015 Panoz Esperante Spyder GT – Making its debut at this year's SEMA show is the 2015 Panoz Esperante Spyder GT – the production version, that is. Panoz plans to build just 25 examples of this 25th anniversary car, priced from $204,750. Sign us up.
Search used cars for sale and find the best deals near you at iSeeCars.com.
To get a FREE iSeeCars VIN Report for a car, click here.