The second-largest expense after a home is generally for a vehicle. That includes not only the cost to purchase or lease the car but also the maintenance, repairs, taxes, license, insurance, fuel costs and depreciation. A growing number of Americans are eschewing a car ownership completely and opting instead to rent a vehicle only when they need one or, even more popular, use ridesharing services such as Uber, Lyft and other newcomers.
When you want a ride, these are the major players. Each is a little different, has marketing targeted to specific customers and their needs, and each is in the news lately. Here is a rundown of the latest on ridesharing services.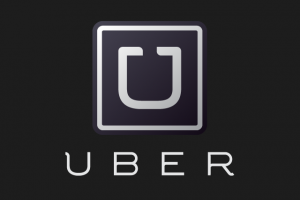 Uber
Uber, a ridesharing service based in San Francisco, has operations in 57 countries and more than 300 cities worldwide. While the gorilla in the segment, Uber, and its newer counterpart Lyft, have met with protests from taxi drivers and taxi companies who complain that these ridesharing companies are "illegal taxicab operations" and engage in unfair business and compromise the safety of their passengers.
Uber just announced service in four new Kansas cities: Lawrence, Leavenworth, Manhattan and Topeka and plans to expand operations further throughout the state. This follows Gov. Sam Brownback's veto of a bill that would have stifled ridesharing services in Kansas.
In Nevada, a bill died in the Senate that would have allowed ridesharing services like Uber.
Ridesharing services from Uber and Lyft start in Portland, Oregon, April 24, 2014.
Proposed regulation for Uber and Lyft in Florida is far from over. Drivers for Uber and Lyft may have to buy special insurance wit up to $1 million in coverage to operate in Florida, pending lawmakers' vote. Certain Florida cities and counties, such as Hillsborough County, have sought to oust or regulate these ridesharing services for years.
In India, Uber launched an autorickshaw service in the capital of New Delhi, showing that the company is serious in expanding its business model – even to three-wheeled vehicles.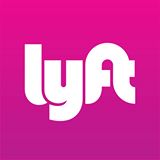 Lyft
Lyft is not without controversy in the ridesharing field either. Along with Uber, Lyft is facing the prospect of stiff regulation in New Jersey, with a bill that may go to Gov. Chris Christie by this summer. In fact, eight states and the District of Columbia have enacted laws regulating ridesharing companies, while, as of early April 2015, action on measures in four other states is waiting on the governors' approval.
Ridesharing for Kids
Children that are too young to drive themselves, or whose parents are looking for convenient, inexpensive transportation options for their offspring that are a little more reliable than buses, subways, and trains are gravitating toward newer services that cater, in part, to the younger set. Two of the newest are Shuddle and Opoli.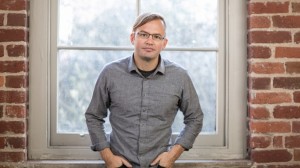 Shuddle
A new service for kids, Shuddle, may be gaining in popularity for a little-discussed, but definitely important, consideration that more drivers are interested in and feel more comfortable working for them because it's generally safer to drive kids around than adults.
Features of this ridesharing app for kids include parents' ability to schedule rides up to a week in advance; get a dossier on the driver (including name, short bio, photo, and vehicle description) after the ride is scheduled, and track your child's journey in real time from start to finish.
Shuddle screens all their drivers, who must also pass the company's extensive screening process: face-to-face interviews; employer references; criminal background check; motor vehicle records check; vehicle inspection, and in-person training and orientation.
Further ensuring that consumers' family members are safe with Shuddle, the company includes custom insurance with unique inclusions for kids, vetted kid-friendly drivers, and live customer support available for every rids.
Opoli
Marketing for Opoli, a new name-your-price rideshare app, stresses the fact that children under 18 aren't allowed to use ridesharing services like Uber. There's also risk involved that parents need to take into account when considering the nanny-like use of ridesharing services to transport their kids to after-school activities.
Here's where Opoli steps in to fill a gap in the ridesharing niche. Opoli functions solely with professional drivers, thus allowing a lower age requirement of 4 years old and up to ride alone. Opoli's tracking feature permits parents to know when their child gets to the destination safely. This can really help allay fears and help parents balance their schedules when work prohibits them from taking their kids where they need to go.
In essence, here's how Opoli works. The customer uses their smartphone app for Opoli, which automatically maps in the pick-up location. The customer then inputs drop-off location and tells Opoli how much she wants to pay for the ride. Opoli sends the request to participating drivers in the area and they respond back in real-time with an acceptance or counter-offer. The customer can compare prices, photos, travel time, reviews, and make the selection that best fits her needs. The payment goes to the driver and the customer can track the ride as it approaches.
For more information on Opoli, an innovative rideshare nanny, go to the company's website at Opoli.com. The company behind the Opoli app is Prime Time Shuttle, one of the largest airport shuttle and car-for-hire companies in Los Angeles.
What's the Future of These Services?
With Uber announcing its partnership with Carnegie Mellon to open the Uber Advanced Technologies Center in Pittsburgh, Pennsylvania as a preliminary step toward development of long-term technology such as the use of autonomous cars – to drive down the cost of paying for the driver – things are undoubtedly going to continue to change in this space.
Competition for customers will become fierce, especially after pending and new legislation ratchets up regulations of ridesharing services.
A report by PriceWaterhouseCooper (PwC) on the "sharing economy" puts the future of transportation and travel companies like Uber, Zipcar and Airbnb – which PwC says are the biggest sectors of the sharing economy – in the stratosphere. They could be pulling in $335 billion in global revenue by 2025. A key aspect of the report is the fact that millennials, young adults aged 18-24, are the most excited about the sharing economy. They're more interested in experiences than in owning things. This includes sharing as in ridesharing, renting a stranger's car or home – all based on aggregate reviews as opposed to individual trust.
In our view, whether it's hailing a ride for your kid to go to soccer when you're stuck in a meeting, or nailing down a b&b in Connecticut or the South of France for a little meaningful time with your loved one, to nabbing a car (when you don't own one) for a quick trip in the city, the proliferation and use of such services isn't going to go away anytime soon.
Search used cars for sale and find the best deals near you at iSeeCars.com.
To get a FREE iSeeCars VIN Report for a car, click here.