Not that many years ago, cars with back-up cameras were a rarity. Mostly you found them on luxury vehicles. That's changed greatly in the last couple of years as more automakers jump onboard and add them as standard equipment. By May 2018, all new cars less than 10,000 gross vehicle weight will be required by the federal government to have a rearview camera as standard equipment.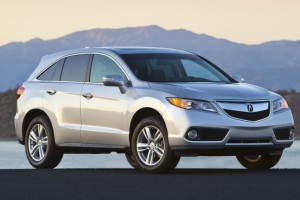 The Forerunners: First Automakers to Go Across the Board
Long recognized for their efforts in safety, Honda became the first automaker to commit to making rearview cameras standard in all their vehicles by the 2015 model year. This includes Acura models.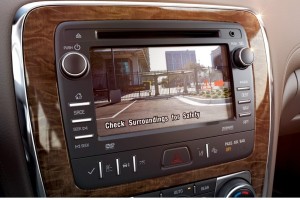 Buick announced in 2014 that its entire lineup of 2015 models: Verano, Regal and LaCrosse sedans, and Encore and Enclave crossover/SUV would be equipped with standard back-up cameras. Also available are Forward Collision Alert, Side Blind Zone Alert, Lane Departure Warning and Rear Cross Traffic Alert systems.
Just about one year ago, iSeeCars.com analyzed more than 20 million vehicle sales of models ranging from 1981-2013 and found less than 9 percent had a back-up camera system installed. Our analysis indicated that about 31 percent will have such a system installed by 2018.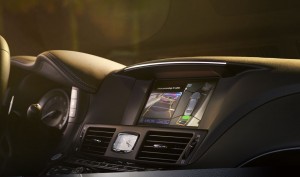 Who's Got Them – And Who Doesn't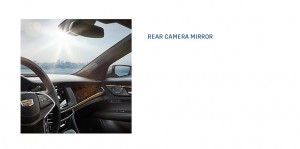 In addition to the full lineup of 2015 Honda/Acura and Buick models with standard rearview cameras, all Infiniti models have them. All 2015 Cadillac models, with the exception of base CTS, XTS, and SRX have them. The all-new 2016 Cadillac CT6 will have an industry-first optional rear camera mirror.
The following is not an all-inclusive list of makes and models, but is intended to show the increasing numbers of vehicles that are making rearview or back-up camera systems standard.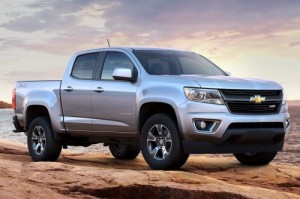 These 2015 Chevrolet models have rear vision camera standard: SS, Corvette, Colorado, Equinox (on 1LT only), Tahoe, Suburban, and Trax. Chevy models with it optional include: Cruze, Malibu, Impala (on 1LT only), Volt, Silverado 2500HD/3500HD. Rear vision is not available at all on the 2015 Camaro, Sonic, Spark, Silverado 1500, or Traverse.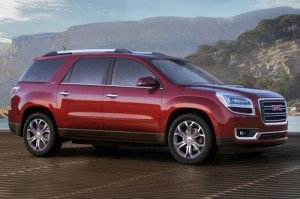 Over at GMC, the 2015 Acadia, Canyon, Terrain, Yukon and Yukon XL have standard rear vision camera. The system is optional on the 2015 GMC Sierra 1500, 2500HD and 3500HD.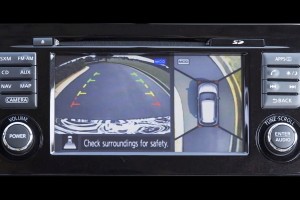 Nissan models for 2015 with standard AroundView cameras include: Rogue and Leaf. Some models have it standard only on certain trims: Versa (on SL), Murano (SL and Platinum), Pathfinder (SL Tech and Premium, Platinum), Quest (SV, SL, and Platinum), 370Z (Sport Tech, Touring, NISMO and NISMO Tech). The system is not available at all on the 2015 Sentra, 370Z Roadster, Juke, xTerra, Frontier, or Titan.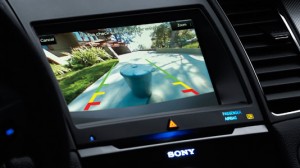 Ford has rearview cameras standard on the 2015 Escape (S, SE), all Edge models, Flex LTD (opt. on SEL), Explorer (all except base), Taurus (LTD only), Fiesta (Titanium sedan and hatch only), Expedition, XLT, King Ranch, King Ranch EL. On the 2015 Ford  F-150 and 2015 SuperDuty, the 360-degree camera with split view is optional. Rearview cameras are not available on Focus, Fusion, Mustang, or C-Max.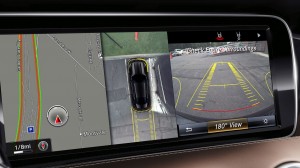 Mercedes-Benz has Surround View standard on the 2015 S63 AMG 4MATIC and S65 AMG. The system is optional on 2015 CLA-Class, C-Class, E-Class, CLS-Class, S550 4MATIC, GLA-Class, GLK-Class, ML-Class, among others.
The following 2015 Hyundai models include standard rearview cameras: Azera, Equus, Genesis sedan, Sonata (Sport, Eco, Limited, Sport 2.0T), Sonata Hybrid, Santa Fe, Santa Fe Sport (standard on Sport 2.0t, optional on Sport), and Veloster. The system is not available on the 2015 Tucson or Genesis coupe. The all-new 2016 Tucson will have rearview camera standard.
Types of Systems
There are four types of back-up/rearview camera systems you'll likely encounter, either in all-new vehicles or in used vehicles. These are cameras with sensors, cameras without sensors, backup cameras in addition to multiple views from around the car, and built-in/versus aftermarket systems.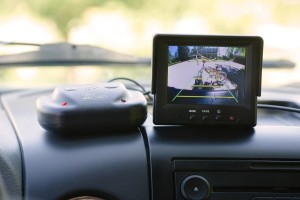 Aftermarket Systems
In January 2014, Consumer Reports tested a number of aftermarket systems and reported results for the three types of systems offered: rearview cameras, sensor systems, and wide-angle lenses. The publication said that none of the systems they tested were ideal, although they were potentially useful.
Consumers are advised to decide which aftermarket system best suits their needs and for wired camera and sensor systems, get professional installation. Be aware that any system that mounts on the car's bumper or bodywork may require drilling – which isn't a good thing if you lease your vehicle. Ultrasonic systems are particularly sensitive, and likely to be adversely affected by weather. Display quality of camera-based systems was generally good, but not as good as in-car navigation systems that are built-in from the vehicle manufacturer.
Edmunds offered advice on adding back-up camera systems to a vehicle, mentioning Audiovox, Accele Rearview Camera, Boss Auto System Rearview Monitor and Back-up Camera, Garmin Nuvi Portable GPS with Back-up Camera, Peak PKCORB (hard-wired to car's electrical system), and Pyle PLCM34W4R (wireless). For cars with a screen, expect to pay $150-400 for the camera and from $400-$600 for labor. For cars with no screen, costs can be $150-$200 for screen alone, plus $500-$1,500 for new head unit and screen.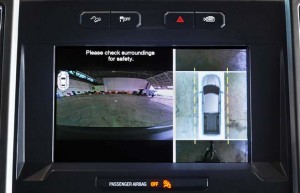 How to Use Your Back-up Camera
Driving is more than putting the car in gear and taking off. Even with sophisticated advance technology provided with new cars that includes standard back-up or rearview camera systems, along with other optional camera/sensor systems, you still have a learning curve. In other words, it's necessary to know what you have and how to make the best use of it.
If you're buying a new vehicle, insist on a thorough demonstration and explanation of the car's back-up camera and other optional safety equipment that allows clear views and/or provides audible and visible alerts/warnings that some person or object is in close proximity to the vehicle.
Study your owner's handbook to ensure you know the location and how to use all such systems.
Practice backing up, checking side blind zones and other areas of obscured vision so that you know how the system in your car operates – before you need to rely on it for safety.
It's important to know that different color guidelines on a backup camera, such as those found on the 2014 Toyota Tundra, indicate approximate width of the vehicle and where it would go backing up, and flat horizontal lines indicate inches from the rear of the car, and another line about three feet from that.
Just because you have a back-up camera, you still need to look around outside the vehicle and use your mirrors in order to confirm clearance.
Search used cars for sale and find the best deals near you at iSeeCars.com.
To get a FREE iSeeCars VIN Report for a car, click here.