You probably already know – but we'll remind you again anyway – next to the cost of a house, a car is generally the most expensive purchase you'll make. Better put a caveat here: If you're paying for your own or your child's college education, that's right up there as well. Just for kicks, we took a look at some of the priciest (and often most coveted) cars today and compared the price with a house you might get in various locations.
Which ones come out on top in terms of choice, car or house? It may not be always what you immediately think.

Porsche 918 Spyder – Compared to the median price of a home in Berkeley, California, the $845,000 price tag for the Porsche 918 Spyder – about the same as that Berkeley residence — may seem like a bargain. After all, the 918 Spyder, to our mind, has a lot more panache and look-at-me appeal than a Berkeley pad. The 918 Spyder is a mid-engine, plug-in hybrid that delivers a total power output of 887 horsepower and 944 pound-feet of torque. It accelerates from 0-60 mph in just 2.5 seconds, far faster than most of us want or need to go – but it's there. Sleek, sexy and full of high-tech, who couldn't make a quick decision to fork over that $845,000 for the Porsche 918 Spyder. What's not to like, except insurance costs and where you might park the supercar to be safe.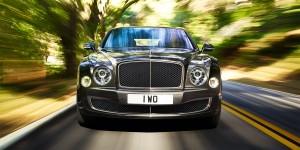 Bentley Mulsanne Speed – In Beverly Hills, Michigan (yes, there is such a city), the median home price is about $302,000, according to Trulia.com. If choosing between a house in Beverly Hills versus the Bentley Mulsanne Speed – which costs about $335,0000 — what would be your choice? The Mulsanne is an ultra-luxury sedan with a 530 horsepower V8 engine that does 0-60 mph in 4.8 seconds and tops out at 190 mph. This car, while truly unique, is little to staid for our likes. That said, the home in Beverly Hills is pretty quiet as well. This one's a toss-up, but we're leaning toward the house.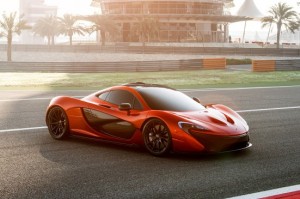 McLaren P1 – The supercar McLaren P1 costs a cool $1.1 million. For that price (actually a few hundred thousand more at $1,867,000) you can get a home in Beverly Hills, California – and hobnob with celebrities and wannabes. Some of these residents can afford to own both the luxury home and exotic supercar. We won't quibble. But we do still tend to lean toward the P1. With its 0-60 mph of under three seconds and 3.8-liter turbo-V8 gasoline engine paired with a single electric motor generating an OMG 903 total horsepower, this is hands-down our choice. What about you?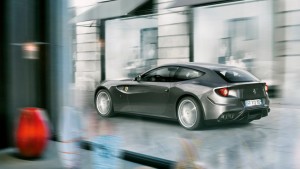 Ferrari FF – In the mountain-high city of Denver, Colorado the median home price is $320,000. That's just a tad over the $295,000 cost of the Ferrari FF, Shooting Brake. For those who yearn for pristine wilderness nearby and eschew a lot of hoo-ha for practicality, maybe the clear choice here is the Denver digs. But look at the Ferrari FF and seriously reconsider. The FF features a 651-horsepower 6.3-liter V12 engine that goes from 0-60 mph in 3.7 seconds. Not that we're all about speed, but that's pretty impressive. The FF also makes us catch our breath for its stunning good looks on the exterior and totally-focused-on-the-driver interior. Again, it's your call, but we'd steer toward the Ferrari FF.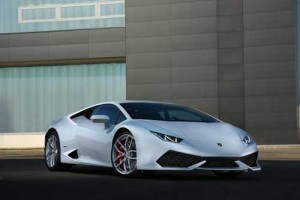 Lamborghini Huracan LP 610-4 – It's got a very unusual name, but it's from Lamborghini, so that's going to elevate its stature right away. The Italian supercar is a real bargain at $242,495 – about $20,000 less than the median cost of a house in Atlanta, Georgia ($265,000). For dazzling good looks, you can't beat the Huracan. It also boasts a mid-mounted, naturally-aspirated V10 engine that delivers 610 horsepower and a top speed of – wait for it – 202 mph. We're not going to make a pick here. There's something about Atlanta that's really appealing, but whether it's more enticing than the Huracan, we'll let you guess.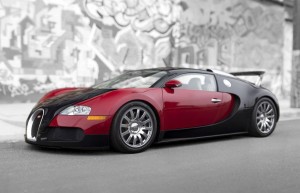 Bugatti Veyron Grand Sport – At the recent RM Auctions during Monterey Car Week in Monterey, California, the Bugatti Veyron Grand Sport fetched a cool $1.8 million. This particular car was the first one ever sold, so seeing it on the auction block was pretty exciting. This beauty pumps out an other-worldly 1,000 horsepower from its 8.0-liter W16 engine and has a top speed of 258 mph. You can buy about two houses in North Dallas, Texas for the price of this chassis 0001 Bugatti Veyron Grand Sport. We're not even going to take a second to choose here. No contest: Bugatti Veyron Grand Sport wins. Now, what about that insurance…
What Causes Us To Make Such Pricey Decisions?
In the end, many factors must be taken into consideration regarding the purchase of a certain house or car. Make that the choice of a certain car and a certain neighborhood, city and state. Then, too, maybe it's a second home (or third, fourth or so on), lavish jewelry or jet-setting around the world that strikes your fancy. For most folks, though, the house comes first and the car, while pretty much a necessity, comes in second.
Not always, though. Take a minute to ponder what means the most to you? Would you say nope to a house if you could get your dream car for about the same price? Maybe you prefer not owning a home to having the wheels you lust after. Let us know your comments. We'd love to start this discussion.
Search used cars for sale and find the best deals near you at iSeeCars.com.
To get a FREE iSeeCars VIN Report for a car, click here.