Just in time for Father's Day, we thought it might be fun to take a look at which celebrity dads are driving what. One caveat, however, is that celebrities seem to change out cars all the time, so while they may have had these cars at some point, that time may not be at the present. Still, it's interesting to see the various tastes among celebrity dads, so enjoy the list of cars driven by famous dads.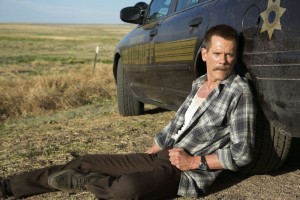 Kevin Bacon – Although "The Following" is now over, that doesn't mean Kevin Bacon is resting anytime soon. His new movie "Cop Car" comes out in August and despite the fact that the busy actor doesn't own the aforementioned car — it is intense to watch him try to retrieve his ride after joyriding kids steal it. No word on the year, make or model of Bacon's personal cars, but he and wife Kyra Sedgwick and their kids undoubtedly have traveled in quite a few over the years.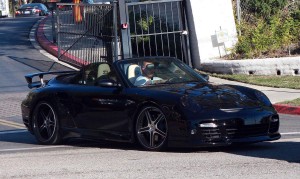 David Beckham – He's without question one of the world's greatest soccer players – and a doting dad to four wonderful children as well.  According to posted photos in celebritycarsblog.com, David Beckham has a penchant for a number of fine automobiles: Porsche Turbo, Rolls Royce Phantom Drophead coupe, Jeep Wrangler Unlimited, Chevy Camaro, Bentley Continental Supersports, Cadillac Escalade, Audi S8, and a number of bikes.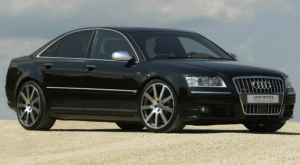 Tom Brady – Considered one of the five best quarterbacks of all time, currently with the Super Bowl-winning New England Patriots, Tom Brady can probably afford any car he likes. According to several celebrity sites, Brady has an affinity for luxury cars, reportedly owning an Audi S8, Rolls Royce Ghost, a Range Rover, and a family-friendly (he and wife Gisele Bundchen have two children, Vivian and Benjamin) Jeep Grand Cherokee.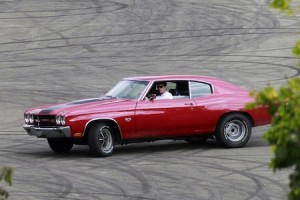 Tom Cruise – He's one of Hollywood's most bankable stars, worth an estimated $450 million in 2015. He's also dad to Connor, Suri, and Isabella Jane. The list of cars Cruise has driven in various blockbuster movies would be too long to recap, but his reported personal (or movie) cars have or do include a Bugatti Veyron, Porsche 911, Mercedes-Benz CLK, Chevrolet Chevelle SS, and a BMW bike.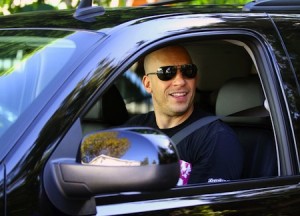 Vin Diesel – Hollywood superstar (of the "Fast and Furious" series and "XXX," among other films), Vin Diesel dotes on his daughter Hania Riley (with girlfriend-model Paloma Jimenez). Diesel's no stranger to hot cars and appears to enjoy driving them fast. He's reported to own a GMC Yukon. With all the cars at his disposal, there's nothing like a macho SUV to tool around in the rest of the time.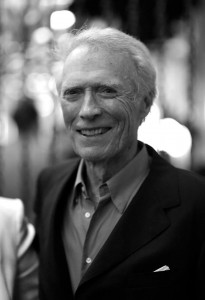 Clint Eastwood – Making films (acting and/or producing) for decades, the "Make my day" icon, Clint Eastwood, has been known to favor a limited edition 1992 GMC Typhoon over all other vehicles. That's so he can travel to his helipad. Father of a reported seven (or is it eight) children by five (or six) different women, Eastwood can certainly have any vehicle he chooses to own or drive. We would most definitely not stand in his way.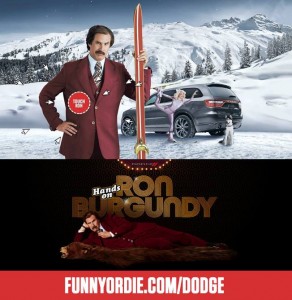 Will Ferrell – Funnyman and actor/director Will Ferrell (shown here as Ron Burgundy with a 2014 Dodge Durango in the background, a contest promo for the film, posted on Ferrell's Facebook page), reportedly drives an eco-friendly Nissan Leaf. No, we don't find that funny at all; rather, we admire his green attitude. Whether Ferrell has other cars in his garage, we're not privy to those details, but we'd wager there just might be. He and wife Viveca Paulin have three sons: Magnus, Axel, and Mattias.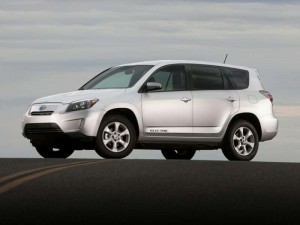 Tom Hanks – Another Hollywood megastar, actor and producer Tom Hanks, worth an estimated $350 million, is also a dad (two sons with current wife Rita Wilson and a son and a daughter from a previous marriage) who likes eco-friendly vehicles. Various celebrity sites report Hanks owns a Toyota RAV4 EV and a Toyota Prius.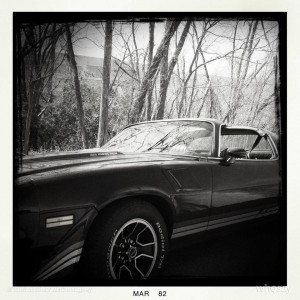 Matthew McConaughey – Posted on the versatile and talented actor's Facebook page is a photo of his 1981 Chevrolet Camaro Z28.  The father of three (daughter Vida and sons Levi and Livingston – with Brazil model Camila Alves) also reportedly owns a 2012 GMC Yukon XL and a black Lincoln MKX.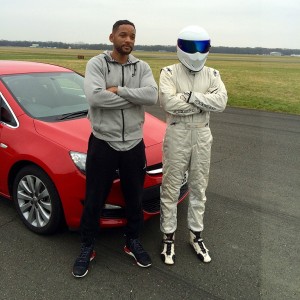 Will Smith – The multi-talented Will Smith (he's an actor, producer, rapper, and songwriter), father to daughter Willow and sons Jaden and Trey (with wife Jada Pinkett Smith), was called the "most powerful actor in Hollywood" by Newsweek in 2007. According to Celebritycarsblog.com, Smith has a number of rides available to him and his family, including a Maybach, Ford Taurus, Lincoln Navigator, and Cadillac Escalade ESV. On the actor's Facebook page, he posts a photo of himself with Stig at Top Gear.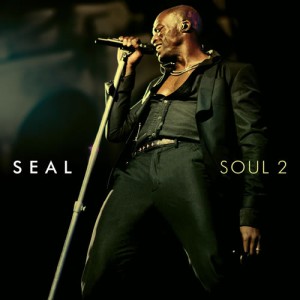 Seal – Legendary R&B artist Seal knows a thing or two about what he prefers to drive – and he's certainly able to afford anything he likes, for that matter. Now split from supermodel Heidi Klum, Seal shares parenting duties for two daughters and a son. Although we can't confirm it, some sites have reported Seal's cars as including a Ferrari F430 Spider, Bentley Azure, and Audi R8.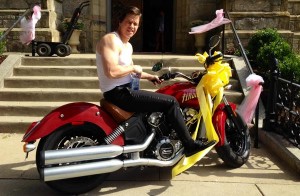 Mark Wahlberg – The actor is well-known for his movie and TV roles (Deepwater Horizon, The Gambler, 2 Guns, Wahlbergers), a macho, take-no-prisoners attitude when it comes to fighting for what's right. It's no surprise, then, to see how he takes to the Indian Scout pictured here like a duck to water. We can't say it's a bike he personally owns, but here he sure seems to be in control.
We could go on, of course, as there are dozens of famous dads whose cars we'd love to spotlight. What are some we missed? Let us know your favorites in the comments section below. And – Happy Father's Day to all you dads out there from all of us at iSeeCars.com.
Search used cars for sale and find the best deals near you at iSeeCars.com.
To get a FREE iSeeCars VIN Report for a car, click here.