A just-released report from the U.S. Centers for Disease Control and Prevention (CDC) says that tightening restrictions on teen nighttime driving would reduce risk of fatal crashes.
The CDC's July 29, 2016 Morbidity and Mortality Weekly Report (MMWR) points out that one-third of fatal car crashes involving teens occur at night – and that 57 percent occur before 12 a.m.
While 49 states have restricted nighttime driving as part of a graduated licensing program, 23 ban teen driving only past midnight. But that's long after most teens are off the road.
The report found that 31 percent of drivers aged 16 and 17 involved in fatal crashes had them between 9 p.m. and 6 a.m. Furthermore, almost three out of five of those crashes took place between 9 p.m. and midnight.
As reported in MedlinePlus, Ruth Shults, author of the CDC report and senior epidemiologist in the agency's unintentional injury prevention division, said that restrictions that start after 12 a.m. aren't really protective.
According to Shults, "driving at night is especially challenging for teens because of their inexperience." She noted that every state except Virginia has nighttime driving restrictions.
"The research to date suggests that [restrictions beginning at] 10 p.m. or earlier definitely saves lives and reduces injury."
Of all the U.S. states, only three – Kansas, New York and North Carolina – have nighttime driving restrictions starting at 9 p.m. Five states – Delaware, Michigan, Nevada, Oklahoma and West Virginia – have them starting at 10 p.m.
Shults said that states looking for a way to improve teen driver safety "could consider updating their nighttime driving restrictions to include earlier hours – for example, 9 p.m. or 10 p.m."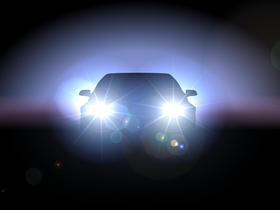 But as Chuck Farmer, a researcher for the Insurance Institute of Highway Safety, which recommends a teen driving curfew of 8 p.m. said (reported in NPR), "it's good that states put in these night driving restrictions, but they're not tough enough."
Farmer said parents don't have to wait for states to implement earlier nighttime driving restrictions for teens. Parents can issue their own family teen driving restrictions at night.
Search used cars for sale and find the best deals near you at iSeeCars.com.
To get a FREE iSeeCars VIN Report for a car, click here.