If you want to feel like you scored a really good deal on a luxury car, meaning you got a lot for the money, you're in good company. You'll probably also find the choices of 10 best luxury cars under $35,000 from Kelley Blue Book (KBB) rather thought-provoking. We did, and we're giving them our best take here. Of course, we have a few thoughts of our own, which we're happy to offer.
About KBB's Methodology
It's important to note that KBB changed their cutoff for luxury cars from last year's $40,000 ceiling to $30,000 this year. Why? Editors said that it reflects the influx of smaller and more affordable entries.
Also of note is that of these 10 best luxury cars under $35,000, more than half of them are either all-new or significantly redesigned. Interestingly, four of the five crossovers/SUVs listed here didn't exist in the market in 2014.
All in all, it's not just a passenger car that's considered a car anymore. As if we all didn't know that. We call what we drive our car, always have.
KBB's 10 Best Luxury Cars Under $35,000
Listed here in alphabetical order are the top 10 luxury cars that cost less than $35,000.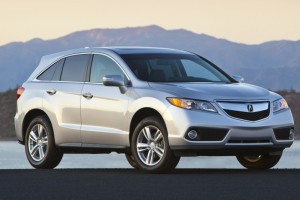 2015 Acura RDX – For a two-row SUV that is definitely oriented to the driver and also offers a "crisp" modern cabin with luxury features, the 2015 Acura RDX definitely belongs on this list of affordable luxury vehicles. Powered by a 273-horsepower 3.5-liter i-VTEC V6, fuel economy is good at 20 mpg city/28 mpg highway. KBB editors call out the fact that the Acura RDX offers the most standard equipment in its segment. Now, that's saying something about value in a luxury vehicle that most buyers can appreciate.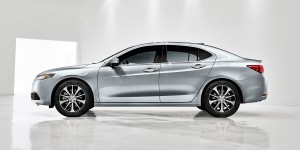 2015 Acura TLX – Hailing it's "tech-savvy attitude" and driver-friendly features that include super-handling all-wheel drive, an eight- or nine-speed automatic transmission, and four-wheel steering, the 2015 Acura TLX is a superb choice for a spot in the 10 best luxury cars under $35,000. The TLX, which replaces both the TL and TSX, provides sporty small sedan prowess and an interior and packaging space of a larger car. Fuel economy is excellent at 24 mpg city/35 mpg highway, from the 206-horsepower 2.4-liter VTEC four-cylinder engine.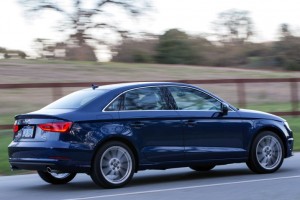 2015 Audi A3 – Small, peppy and comfortable and well-equipped – these are the adjectives used to describe the 2015 Audi A3. But wait, there's more. No other car in this segment offers an optional diesel engine. And the 170-horsepower 1.8-liter turbocharged four-cylinder engine delivers an estimated 23 mpg city/33 mpg highway fuel economy. Not bad at all. KBB editors note that even the convertible can be purchased for under $35K (according to the KBB Fair Purchase Price).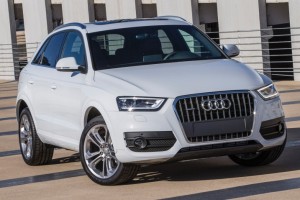 2015 Audi Q3 – Audi's all-new and exceptionally well-crafted small SUV, the 2015 Audi Q3, just begs to be taken out for a spin – and to find a spot in your garage or driveway. Great handling in the twisty turns and comfortable ride on the open highway are highlights. Fuel economy is 20 mpg city/29 mpg highway from the 200-horsepower 2.0-liter turbocharged four-cylinder engine. There's also available Quattro all-wheel drive and superb interior amenities that give the Q3 a character all its own.
2015 BMW 2 Series – KBB editors famously note that the most affordable BMW yet is also a fun to drive vehicle. That's certainly important for BMW fans and owners, as the German automaker's reputation is built on this attribute. Besides being comfortable, stylish and affordable, however, the 2015 BMW 2 Series also distinguishes itself by being very fuel efficient, getting an EPA-estimated 36 mpg in highway fuel economy. That comes from the 240-horsepower, 2.0-liter four-cylinder turbo engine. But would-be owners can also add available parking assistant, track handling package and BMW apps.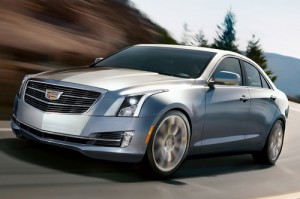 2015 Cadillac ATS – It's tough to compete against Mercedes-Benz and BMW, but, according to KBB editors, the "newcomer" ATS "holds its own" due to "great engine choices and fantastic handling." We've said as much before, so there's certainly no quibbling with this choice for an affordable luxury car under the $35K mark. Available in a coupe or sedan, the 2015 Cadillac ATS is powered by a 202-horsepower 2.5-liter four-cylinder engine. Fuel economy is estimated at 21 mpg city/33 mpg highway.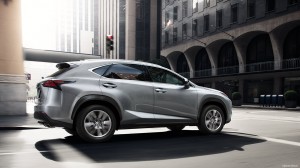 2015 Lexus NX – Aggressive styling sets it apart from other Lexus vehicles, and according to auto critics, with the 2015 Lexus NX the Japanese automaker enters the small luxury SUV segment with product that begs to be noticed. Available with gasoline or hybrid powertrains, the NX also offers surprising room inside for passengers. The standard 235-horsepower 2.0-liter four-cylinder turbocharged engine manages to deliver an estimated 22 mpg city/28 mpg highway fuel economy.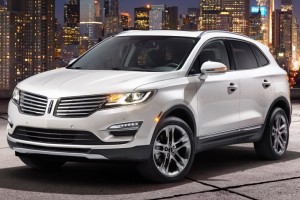 2015 Lincoln MKC – The new-for-2015 Lincoln MKC small SUV is also the brand's most affordable vehicle in the brand's lineup. KBB editors hail it as perhaps the best-looking Lincoln as well. The MKC boasts fun driving dynamics, lots of "impressive" tech features, 20 mpg city/29 mpg highway fuel economy and a 285-horsepower 2.4-liter EcoBoost turbocharged four-cylinder engine – along with some pretty great styling, we'd have to agree.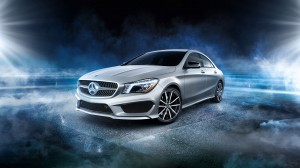 2015 Mercedes-Benz CLA-Class – It's got "attitude and performance," say the editors at KBB, and with the 2015 Mercedes-Benz CLA-Class, buyers will get a luxurious Mercedes-Benz at a more affordable price. Fans of the more expensive CLS will like the sheetmetal resemblance in the CLA-Class. Other highlights include 26/38 city/highway mpg and the 208-horsepower 2.0-liter four-cylinder turbocharged engine.
2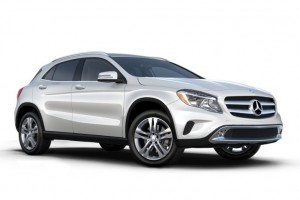 015 Mercedes-Benz GLA-Class – There's a new, smaller SUV in the Mercedes-Benz lineup, one that accommodates five passengers, plenty of cargo or a nice mix of each – yet it rides more like a car than an SUV. That comes in the form of the 2015 Mercedes-Benz GLA-Class. Aside from a host of luxury standard equipment and perhaps best of all, you can outfit the GLA with all-wheel drive and still come in under the $35,000 ceiling. Power comes from the 208-horsepower 2.0-liter turbocharged four-cylinder engine that gets an estimated fuel economy of 25 mpg city/35 mpg highway.
Search used cars for sale and find the best deals near you at iSeeCars.com.
To get a FREE iSeeCars VIN Report for a car, click here.